Inside Debra Messing and Eric McCormack's Friendship
We know them as Will and Grace, but Debra Messing and Eric McCormack's friendship goes way beyond their on-screen relationship. The two actors have been friends for over two decades, even after Will & Grace's original run and through the years before its revival in 2017.
Just how deep is their friendship?
Debra Messing and Eric McCormack go way back
In the 1990s, Debra Messing and Eric McCormack were both working actors looking for their big break. McCormack had appeared in various movies and TV roles; he even played Mary-Kate and Ashley Olsen's father in Double, Double, Toil and Trouble. In 1998, Messing had just come off a starring role on the short-lived Fox sitcom Ned & Stacey and was in search of her next project.
Will & Grace was born, and the rest is history.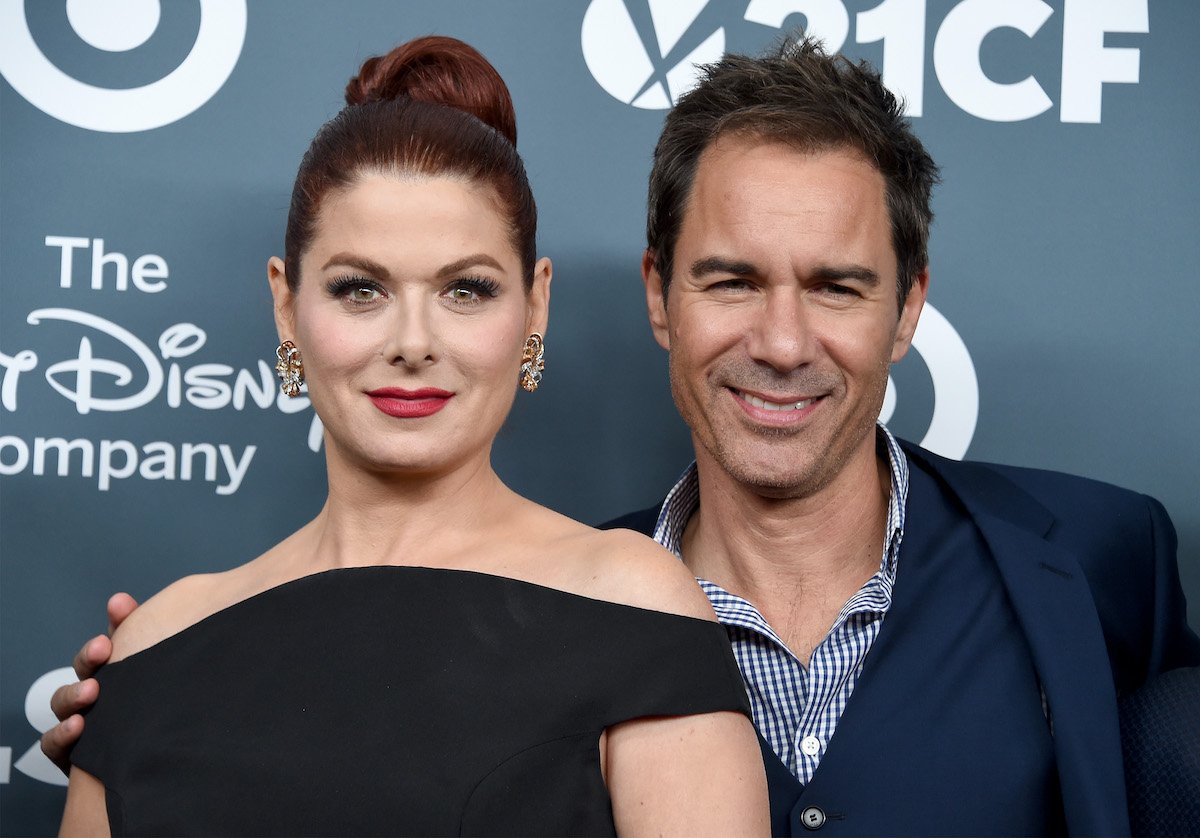 Eric McCormack told Debra Messing 'I think we are going to be together for a long time'
Will & Grace was revolutionary at the time because of the fact that two gay men — McCormack's Will and Sean Hayes's Jack — were the stars of a primetime TV show.
In 2013, McCormack and Messing stopped by the TODAY show to look back on the show 15 years after its premiere. When the show first premiered in September of 1998, both stars had a feeling that the show could be a huge hit, but had different ideas about whether those predictions would actually come true.
"I was too superstitious to say it out loud," Messing said, "but he turned to me after we shot the pilot and he said, 'I think we're going to be together for a long time.'"
The two also said that Sean Hayes and Megan Mullally (who played the beloved sassy socialite Karen Walker) often joked that they were the "vaudeville versions" of Will and Grace — and to be honest, they aren't wrong.
RELATED: Where in NYC Do 'Will & Grace' Live?
Eric McCormack and Debra Messing's friendship has been through thick and thin
When Will & Grace was brought back from the dead in 2017, it was as if no time had passed — not just between McCormack and Messing, but from the show's fearsome foursome in general.
Messing remarked in 2013 that the pilot episode felt as if it was just two years ago. The same was true when Messing, McCormack, Hayes, and Mullally reunited for the show's revival; it was if no time had passed.
Over the course of three seasons after the show was back on the air, however, rumors began to swirl about potential tension on set between Messing and Mullally. Coupled with the announcement that the show was ending, many believed that their alleged feud was the cause of the show's ending.
Eric McCormack debunked those rumors and called them "crazy," based on pure fan speculation because Messing didn't tag Mullally in an Instagram post. "I think people worried about that entirely too much," he said.
"The four of us get along like a house on fire," he added. "We always have."