Inside Devin Booker's Arizona Home Designed by His Girlfriend Kendall Jenner's Decorator
Take a tour inside NBA star Devin Booker's desert oasis which was designed by his girlfriend Kendall Jenner's own decorator.
Where Phoenix Suns superstar Devin Booker resides became somewhat of a mystery recently when reports swirled that he was leaving his Arizona estate and moving in with his girlfriend Kendall Jenner. However, those reports turned out to be false as Booker isn't trading in his desert oasis for a new location, and with one look inside you'll see why.
Here's a tour inside the NBA player's sleek and modern Arizona home.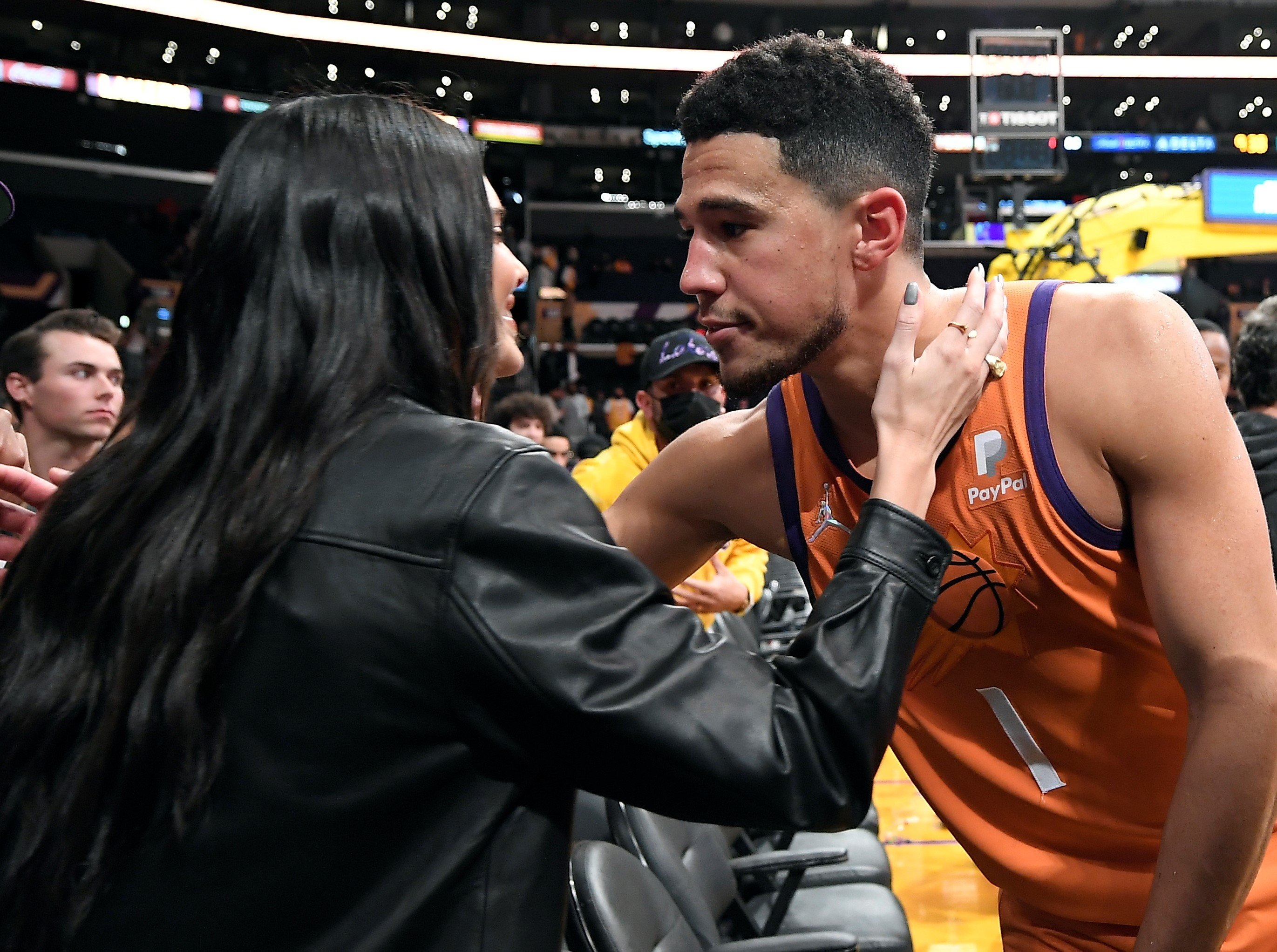 Booker's home was designed by Jenner's decorator
In February, Booker invited Architectural Digest on a tour of his pad.
During the tour, he shouted out the Clements team which is also the decorating team his supermodel girlfriend uses.
The athlete's abode was decorated by Kathleen and Tommy Clements of Clements Design. The mother-son duo is also the go-to decorators for a number of other high-profile celebrities including Ellen DeGeneres and Portia de Rossi, Jessica Alba, and Jenner's mother Kris. So we're guessing Booker got some advice about who to contact.
"I consider myself fortunate to be surrounded by people with great style," he told AD.
Tour inside Booker's desert oasis
Booker showed off some of his custom furniture situated in the great room. The Clements design team collaborated with LA-based Karan Brady Interiors for the unique pieces.
"Devin loves to entertain, to be around his family and friends. It just so happens his friends are NBA players," Kathleen Clements explained noting that meant crafting 12-foot-long sofas and a custom poker table where his tall teammates could sit comfortably.
The main room also boasts a fireplace and has stunning mountain views. The outside of the property features a swimming pool, a fire pit, and a guesthouse with plenty of space for more entertaining.
Booker's favorite piece in the house came after a road trip with Jenner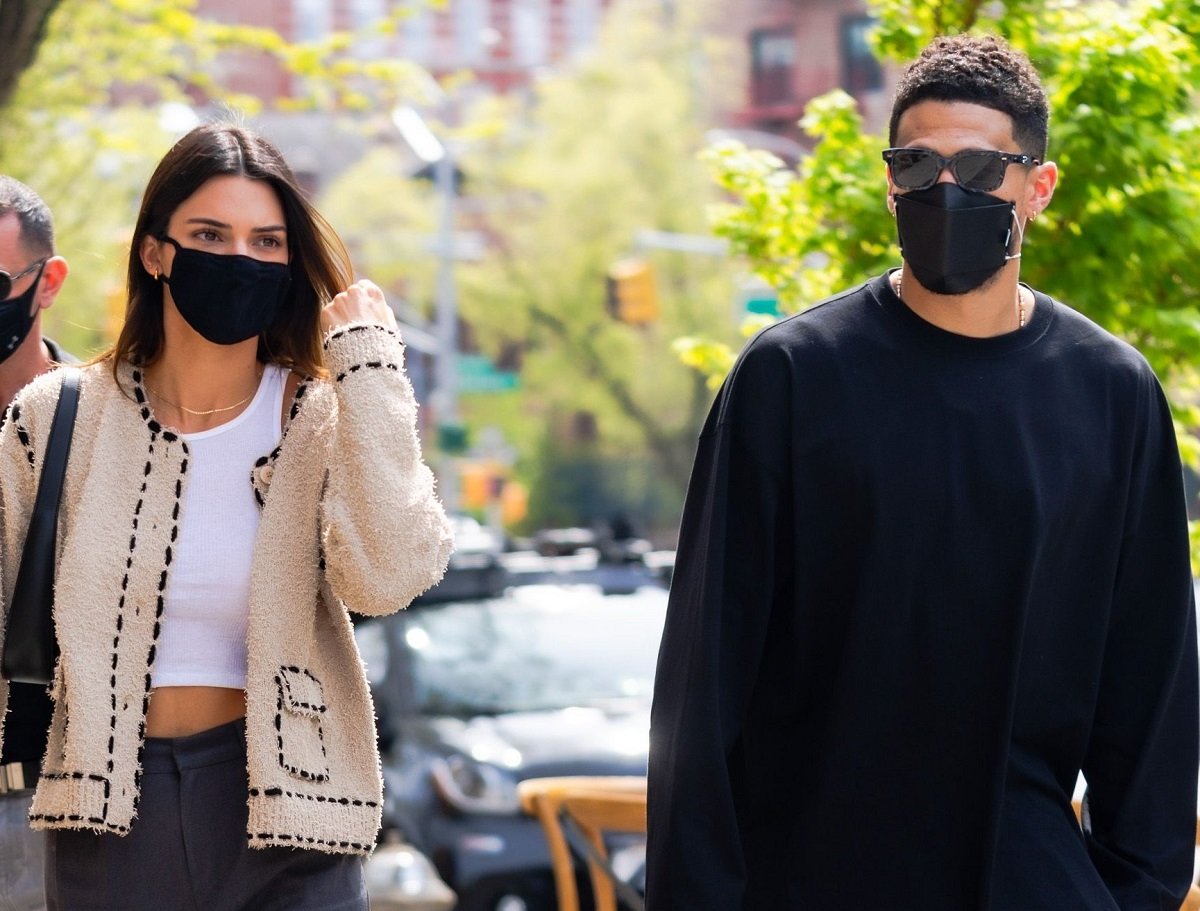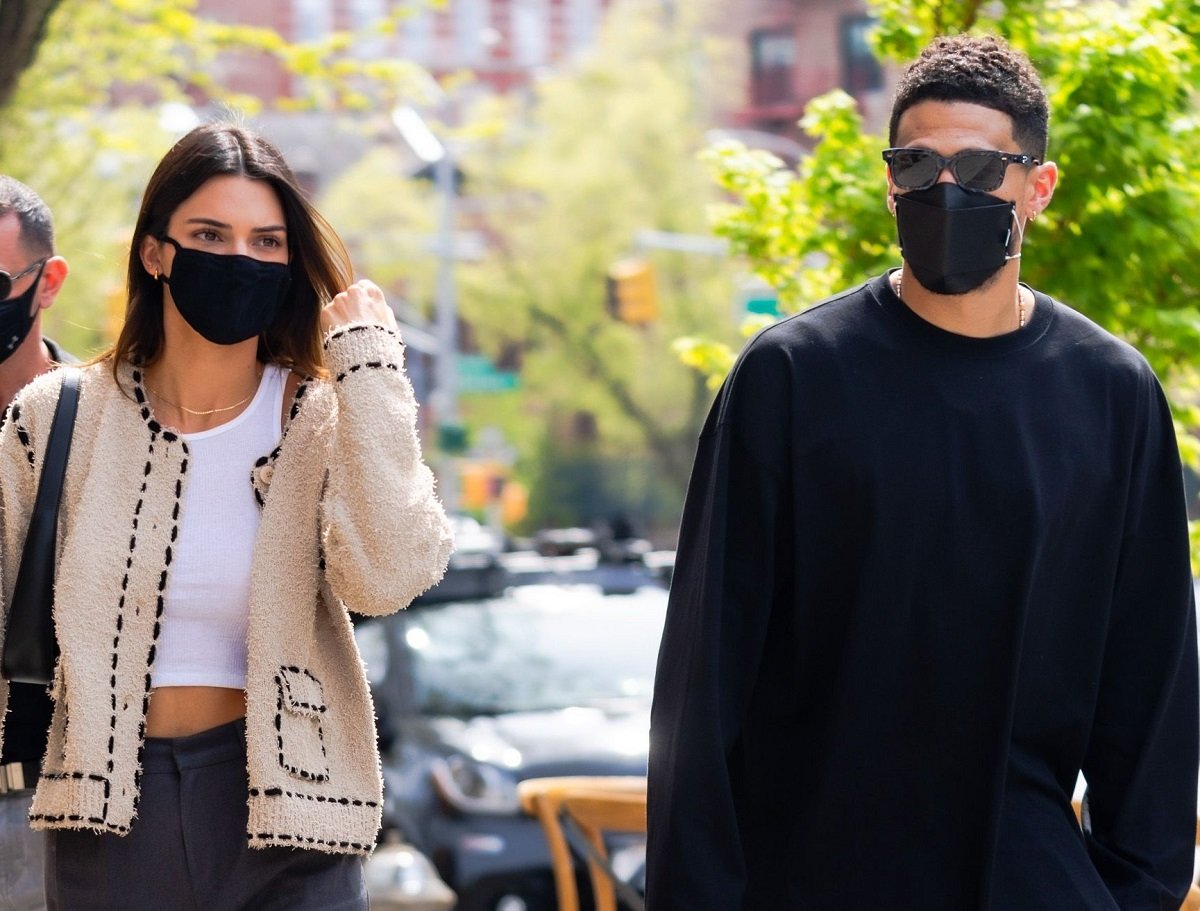 In the early days of the pandemic, Booker and the reality TV star took a road trip through the Grand Canyon State and one stop inspired him to purchase an art installation by James Turrell inside a volcano.
"We visited Roden Crater and were astonished by the experience," Booker said referencing the LED wall sculpture hanging on the wall in his dining room. He added: "It's one of my favorite parts of the home, having this beautiful piece of art that me and my guests can appreciate while enjoying a meal."
Booker also appreciates the fact that the interior of his home is something he's always dreamed of, literally.
"When I was a kid growing up in Michigan, I'd close my eyes before bed and imagine what my house might one day look like," he recalled. "The size or shape of the home would be different depending on the night, but the interiors were always the same: modern with a bit of nostalgia in the mix."