Inside Ellen DeGeneres and Portia de Rossi's Mega Mansions
Here's a look inside some of the beautiful homes Ellen DeGeneres and her wife Portia de Rossi's have bought and sold.
After nearly 20 years on the air, Ellen DeGeneres announced that her talk show was ending in May 2022. The program won more Daytime Emmys than any other talk show in history. However, in 2021, multiple toxic workplace allegations came out and DeGeneres made the announcement that the show would tape its final episode the following year. What retirement from the daytime talk show circuit looks like for DeGeneres is unclear but what's certain is that she and wife Portia de Rossi have no shortage of beautiful homes where they can kick back and relax.
Here's a look inside some of de Rossi and DeGeneres' luxurious mansions.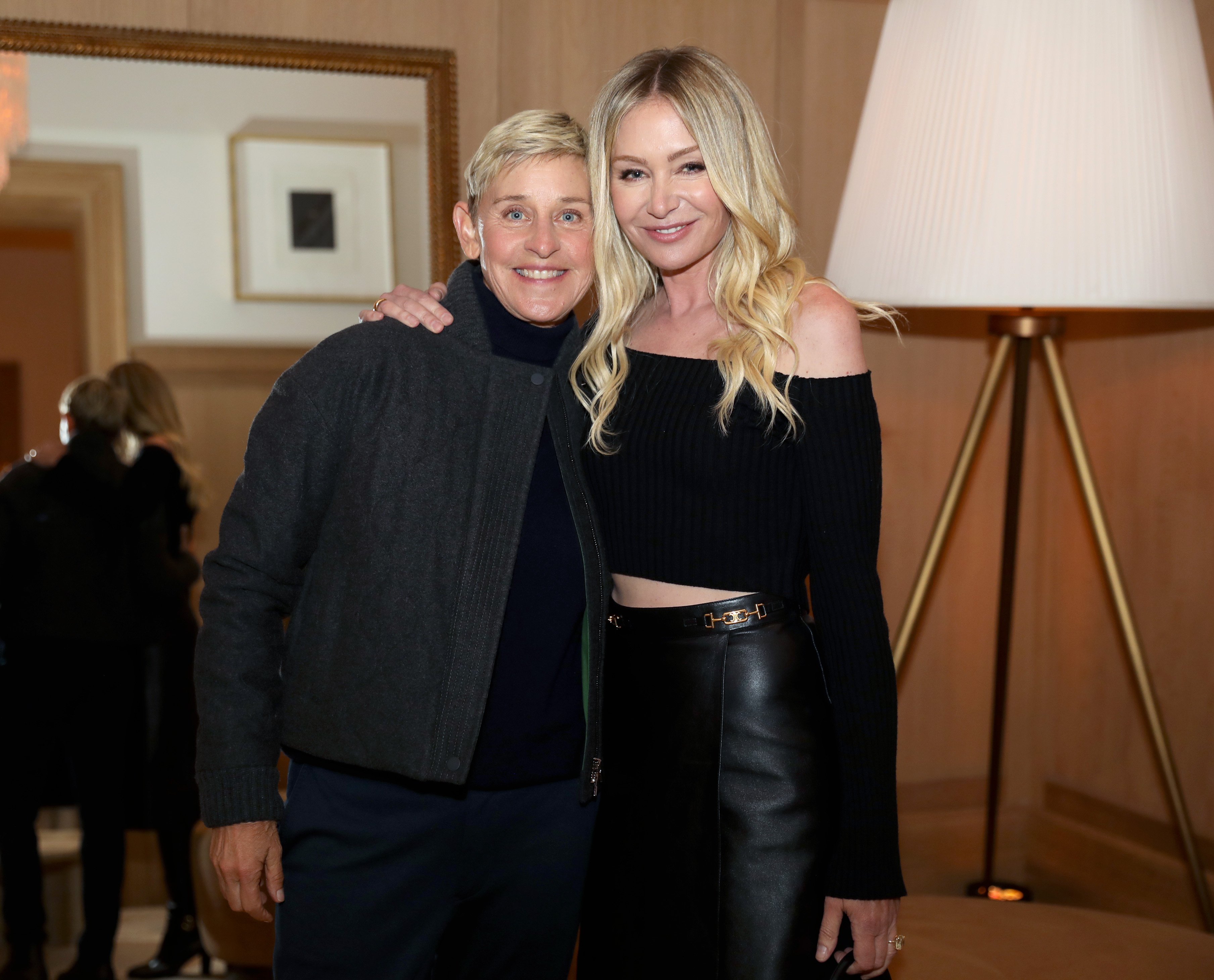 DeGeneres and de Rossi have bought and sold more than 20 homes
Since the mid-2000s when DeGeneres and de Rossi got together the two have bought and sold more than 20 properties.
In a previous interview with Architectural Digest DeGeneres said: "The first thing I did when I made money was buy a house. And…" de Rossi then quipped: "Another one, and another one, and another one, and another one."
Many of the homes they purchased are located in the Montecito area of Santa Barbara County. One of the most expensive mansions de Rossi and DeGeneres bought is Dennis Miller's former residence for an eye-popping $49 million. The more than four-acre compound consists of a barn, a pool house, a guest house, and the massive main house. The main mansion has over 9,000 square feet of living space. Outside of that house, there's an infinity-edge swimming pool as well as plenty of hiking trails.
One of their recent sales came in April 2022, when they unloaded a place they purchased just six months prior. According to Dirt, they got rid of a three-bedroom, four-bathroom, 4,780-square-foot Montecito pad for $13.5 million. The couple paid $12 million for it a few months earlier. The single-level abode has separate bedroom wings on either side of the house with walk-in closets and a marble bath that has a huge soaking tub and shower, as well as an outdoor shower. The sprawling space outback is landscaped with olive trees and includes a fireside lounge, a dining area, and a built-in barbecue.
The other mansions de Rossi and DeGeneres own
Also in 2022, de Rossi and DeGeneres shelled out $8 million for a 1920s Spanish Revival home and a $21 million on a mansion known as "Villa Tragara." Both are located in Montecito.
The former is a three-bedroom house that has undergone extensive renovations over the years but still bears its historic charm of exposed beams, soaring ceilings, and arched walkways inside. Some of its upgrades include a gourmet kitchen with an island and top-of-the-line appliances. It has a full kitchen outside too.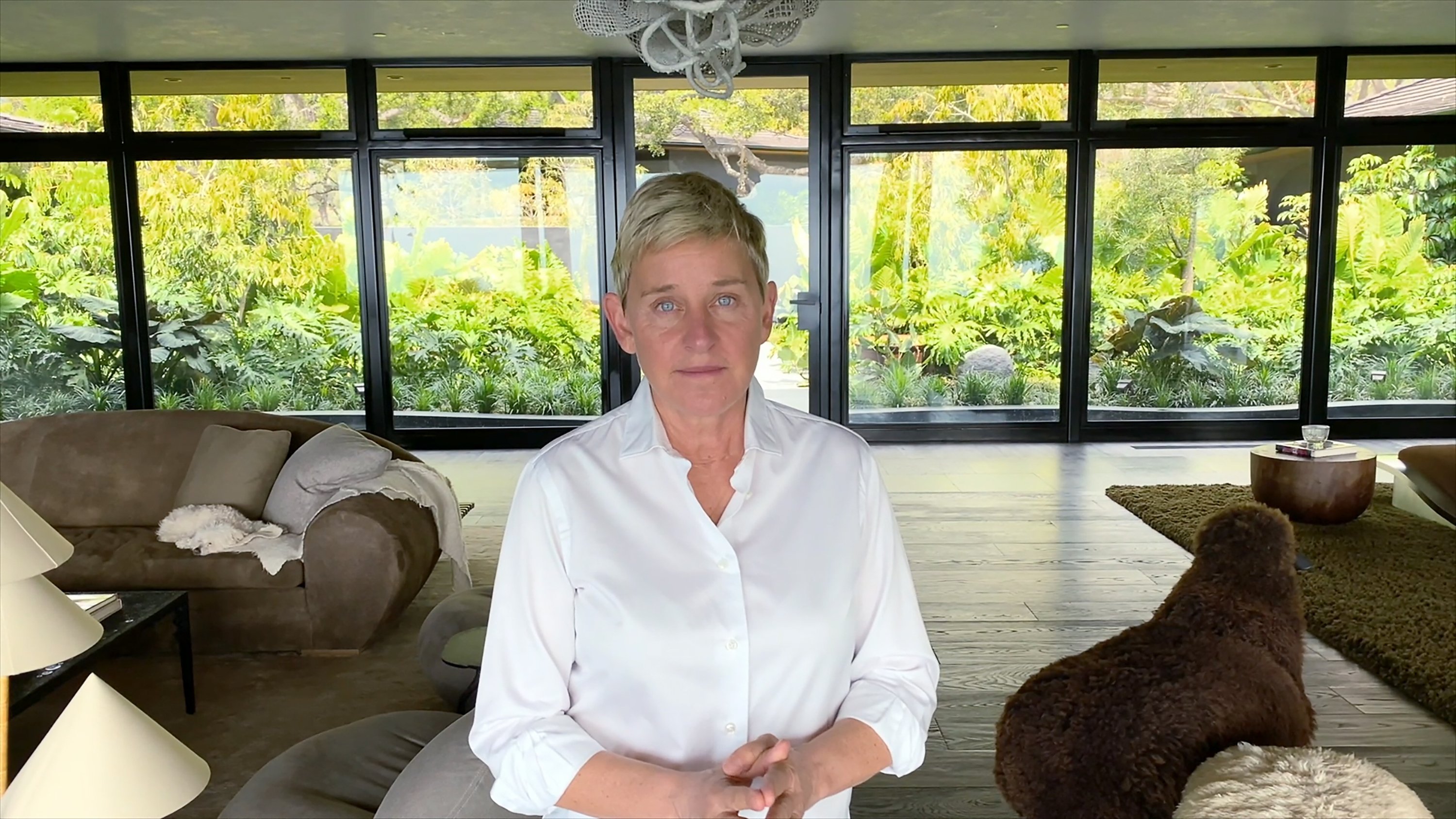 As for Villa Tragara, the stunning structure is 12,000 square feet and has a great room with Corinthian columns, glass-and-steel doors, and walls of glass on three sides that offer amazing views of the Pacific Ocean. Some of its other amenities include a Japanese pavilion, a heated pool, and numerous sports courts.
The Arrested Development actor and former talk show host also have a $14.3 million hacienda right next door to Oprah Winfrey's "Promised Land" estate in Montecito of course.