Inside Eminem's Feud With Aaron Rodgers' Ex-Girlfriend Danica Patrick
Get the details of rapper Eminen's feud with former NASCAR driver Danica Patrick.
Former NASCAR driver Danica Patrick and hip-hop artist Eminem both made headlines in the summer of 2020 for different reasons. Patrick's name was in the news following confirmation that she and quarterback Aaron Rodgers split, while Slim Shady was reportedly telling people he was nervous that he would be mentioned in Mariah Carey's memoir.
Their stories aren't related but that hasn't stopped some fans from bringing up a time when Patrick and Eminem shared headlines for a feud that no one understood. Here's more on one of the rapper's most confusing beefs.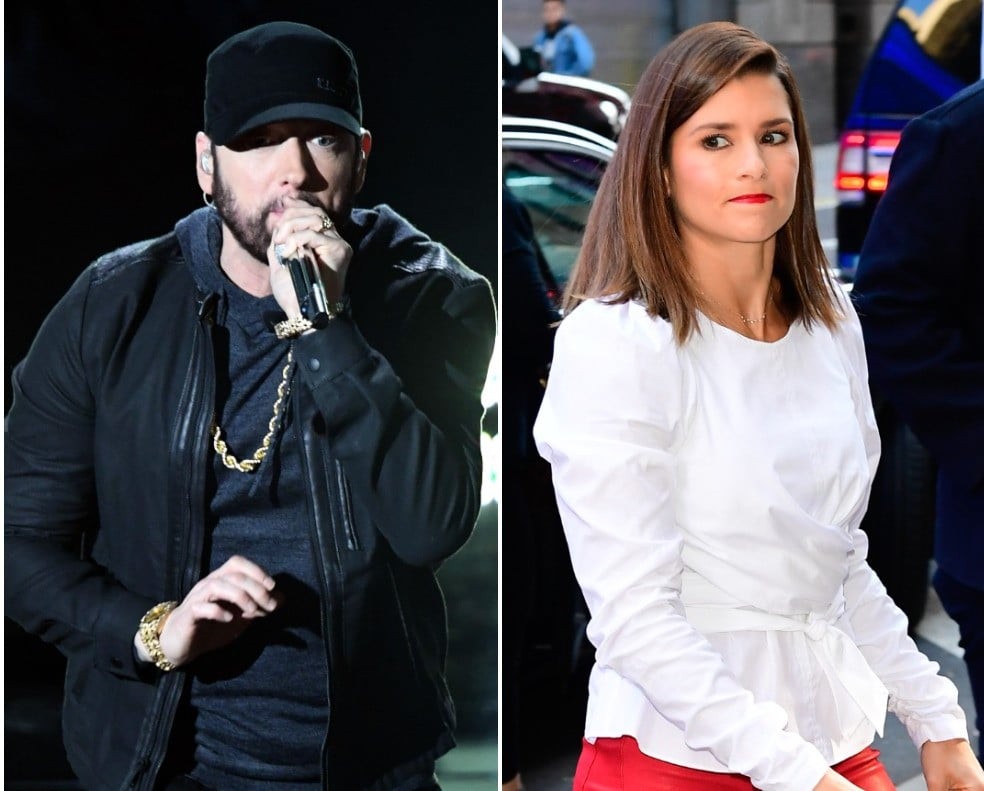 Eminem insulted Patrick in 2 of his songs
Eminem has been known to diss pop stars, fellow rappers, and other public figures in his tracks but many fans were left scratching their heads when he attacked Patrick.
In his 2013 single "So Far," the "Lose Yourself" lyricist raps about Patrick in nylons and a skirt before calling her a "vacuum."
I get to meet famous people, look at her dag/Her nylons are ran, her skirt's snagged/And I heard she drag-races … swag/Tuck in my Hanes shirt tag/You're Danica Patrick (Yeah?) word, skag/We'd be the perfect match/'Cause you're a vacuum, I'm a dirtbag.
But the rapper didn't stop with one diss, he brought up Patrick again in the 2018 track "Venom."
So this ain't gonna feel like a love tap/Eat painkiller pills, (expletive) a blood track/Like, what's her name's at the wheel? Danica Patrick/Throw the car into reverse at the Indy, end up crashin'/Into ya, the back of it–just mangled steel/My Mustang and your Jeep Wrangler grill.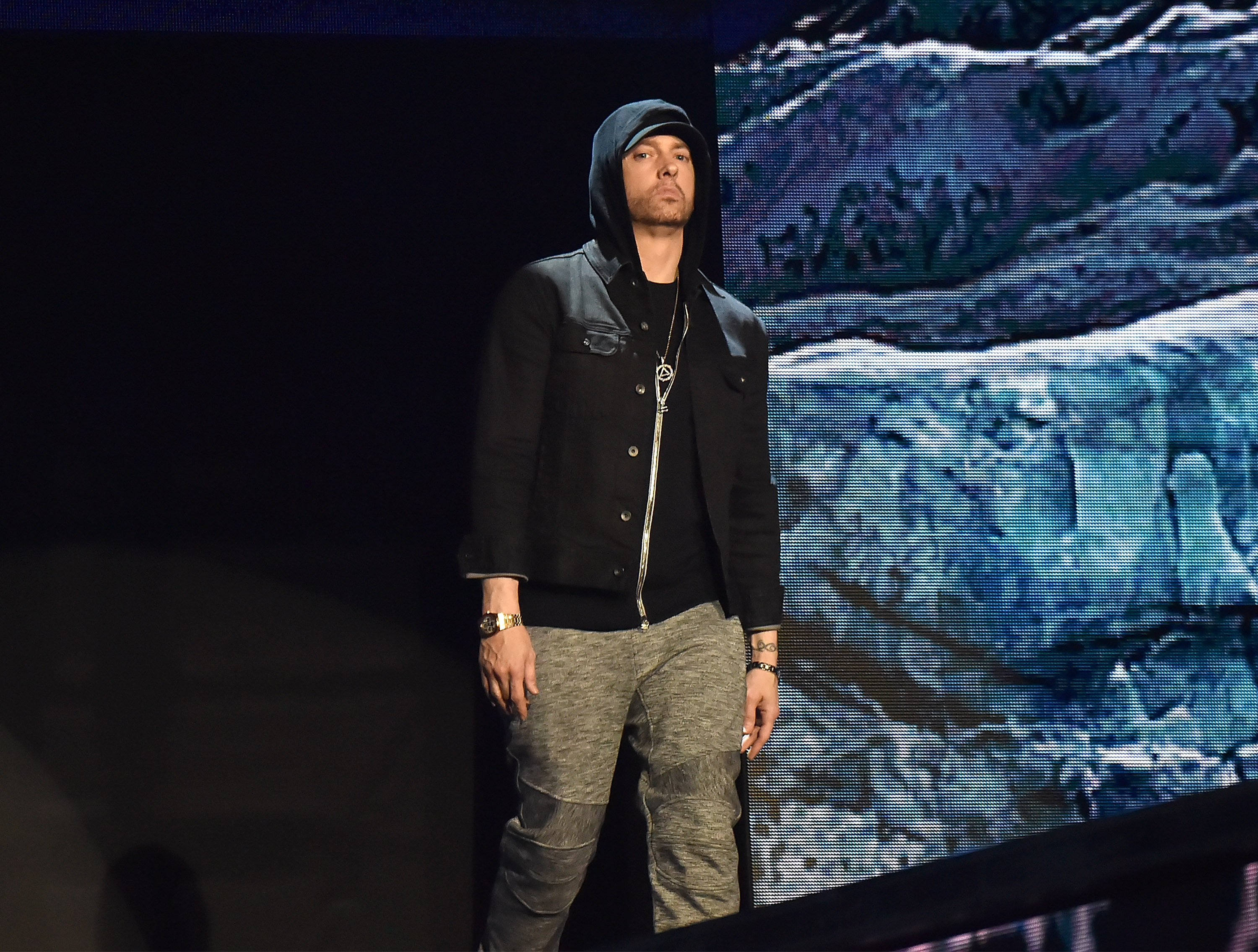 Why the rapper dissed the former racecar driver
So what exactly did Em mean in his lyrics about Patrick and what did the ex-motorsports star do to draw his ire?
According to AutoWeek, by calling her a "vacuum" in "So Far" he was saying that she sucked. And in "Venom" his shots meant that the only thing he remembered about her is that she crashed a lot. Ouch!
As for what Patrick did to get on his bad side, well no one really knows. That's what makes his beef with her so strange. There's no evidence that she ever did anything to get under his skin or that they even met. And since Patrick has never addressed what he said about her in his songs we may never know.
This rap legend is a fan of Patrick
While Eminem may not be a fan of Patrick, it seems that fellow rapper Jay-Z is.
The hip-hop legend cast her in his 2006 video for the song "Show Me What You Got" along with Dale Earnhardt Jr.
"It just felt fun," Jay told MTV News. "I didn't want to put too much on it. I didn't want to go super heavy [or] complex with the lyrics. It's almost like this male/female banter. Show me what you got, purdy lady. That was needed."