Inside Gabby Barrett's Million-Dollar Net Worth
Inside the net worth of country music star Gabby Barrett, who has seen her star-power grow after competing in the hit show 'American Idol.'
American Idol has given the music industry some of its most talented and popular musical artists. One of those artists, country singer Gabby Barrett, has made waves in recent years thanks to several hit songs. But as successful as the artist is, just what is her net worth?
Who is Gabby Barrett?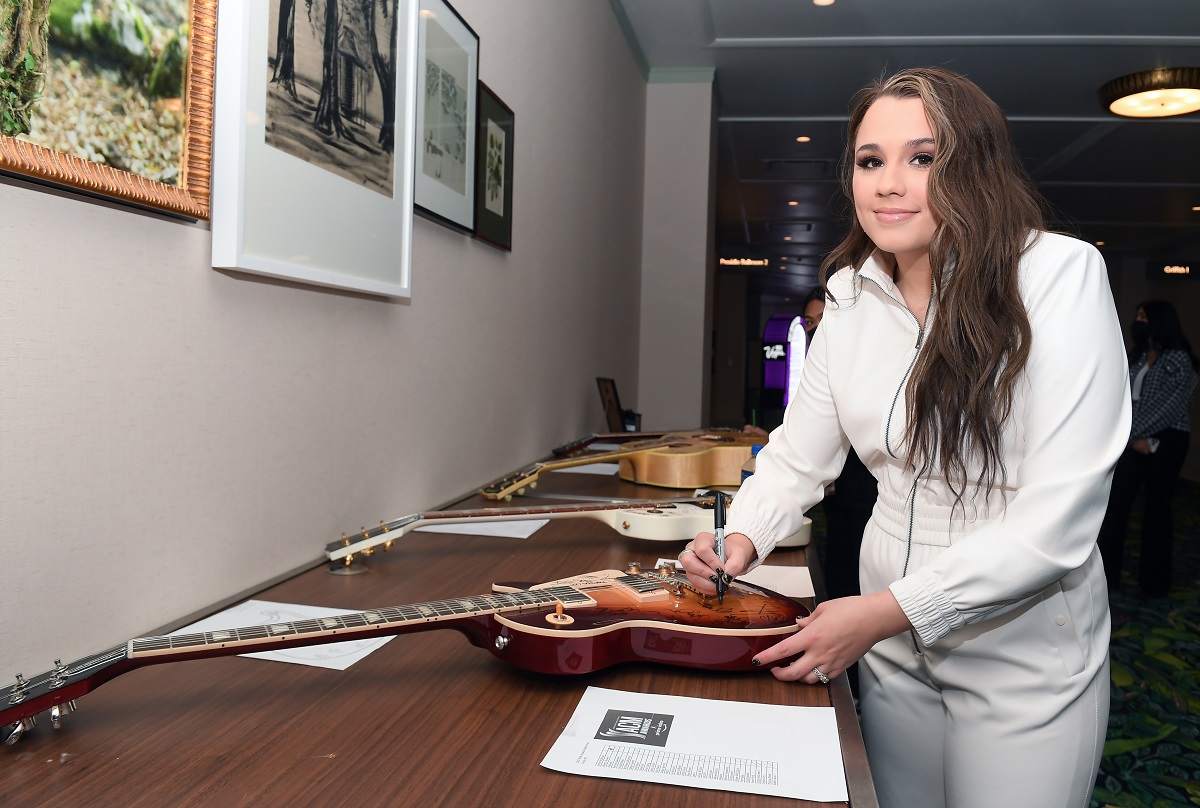 Country singer Gabby Barrett found her voice for singing at a young age. When she was only 9 years old, she began singing in a gospel choir, which helped further hone her skills.
"A group of women would work with me every single week. They helped me find my voice and show me what I was able to do with it. Not long after, I fell in love with country music. I think you can hear both — R&B and country — in my vocals," she continued.
In an interview with Songwriteruniverse, Barrett explained she merged R&B and Country music for her style. At 11, she began touring. Years afterward, she was offered a chance to appear on the hit reality show that helped launch several careers.
"Then for the next six years until I was 17, we just grinded it out. Me and my dad and my sister did shows anywhere that we possibly could. And when I was 17, I got scouted by a producer to do American Idol," Barrett said.
What is Gabby Barrett's net worth?
Barrett's time on American Idol earned the artist a lot of attention. But even after her stint on the show, Barrett still had to hustle to get signed by a major record label.
"So I was like…Okay, I'll just stick my nose to the ground running, and hopefully, we could get a good song, because I had just started to get into Nashville and develop relationships with wonderful people, especially songwriters," Barrett said.
Eventually, it was Barrett's song, "I Hope," that officially led to the singer's mainstream career being launched. She performed the song on American Idol's 17th season, and it was a mega-hit that received the attention of many record companies. Barrett would soon sign with Warner Music Nashville, where she enjoyed continued success as a country singer.
According to net worth planet, thanks Barrett's success in the music business, her net worth is now $1 million. This was in no small part due to the success of Barrett's debut album, Goldmine. According to Country Now, her debut sold 20,000 equivalents in streaming and album sales, while being a Top 5 debut on the Top Country Albums chart. Goldmine also won her favorite country album in the American Music Awards.
Gabby Barrett would rewrite 'I Hope' differently today
When Barrett and her co-writers first conceived of the idea for "I Hope," the record had a more optimistic tone. In the song's first draft, "I Hope" would come from the point of view of a woman heartbroken after a breakup. But even after the relationship ended, she'd wish her ex-lover all the best. Barrett didn't agree with that perspective.
"I'm one of eight kids, so, unfortunately, I've been involved in seeing a lot of relationships go bad, and how women and people feel when things are done wrong to them. So we just turned ["I Hope"] into a song that reflected a person's point of view, what they would want to say to somebody when things end in a bad relationship," Barrett said.
But Barrett, who is now happily married to singer Cade Foehner, wouldn't write the record the exact same way today. Thanks to her newfound happiness, the singer asserted that she'd slightly tweak the song if she put it out today.
"I'd definitely write 'I Hope' differently, for sure," Barrett told People.
When asked what specifically she'd change about her song, Barrett considered just lightening the mood.
"And then I hope you're … blessed?" she said. "I don't know — something less angry!"