Inside Giada De Laurentiis' Famous Family
Giada De Laurentiis is one of the most famous celebrity chefs right now. She appears on multiple Food Network shows and is a successful chef.
Giada De Laurentiis is one of the most famous celebrity chefs right now. On top of her successful Food Network program, Giada at Home, De Laurentiis is also a frequent guest host on NBC's Today show.
She's been working with the Food Network for nearly two decades now, starting by showing off how to cook Italian cuisine in a regular home kitchen.
She's even on TikTok now, continuing to show off her cooking skills and giving fans ideas for new recipes to try. So how did she reach fame? And who in the De Laurentiis family could have helped Giada reach the heights she's at today?
Giada De Laurentiis' rise to success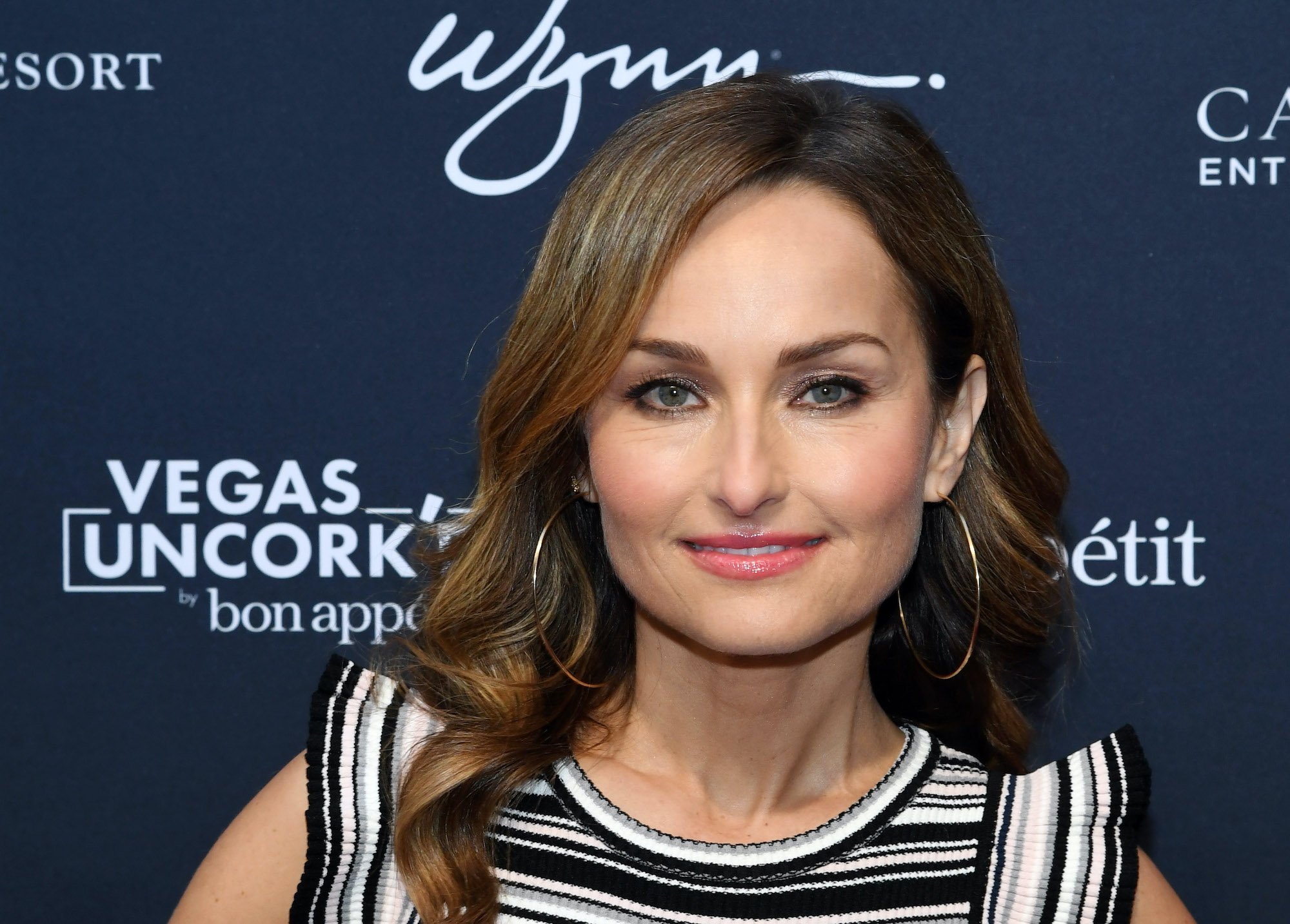 Giada De Laurentiis started her cooking career with an education at the prestigious Paris campus of Le Cordon Bleu. Initially, she wanted to be a pastry chef, though she ended up working as a food stylist for Food and Wine magazine.
That was how she got discovered by the Food Network, and in 2003 she was picked up for her first TV program, a daytime cooking show entitled Everyday Italian.
In the next few years she hosted three more programs on the Food Network, and also appeared on Iron Chef America.
On top of her TV career, De Laurentiis also has a few lines of kitchen supplies and gourmet products, as well as her own restaurants in Las Vegas and Baltimore.
She has also voice acted from time to time in various children's programs and movies, and of course, has her appearances on NBC's Today.
The famous De Laurentiis family
Giada De Laurentiis is a major celebrity herself, but her family has been in the entertainment industry for decades. Her maternal grandfather was the famous film producer Dino De Laurentiis.
Dino De Laurentiis was one of the most influential producers of the twentieth century, and was instrumental in giving Italian cinema an international audience. Classic Italian films directed by Dino De Laurentiis include Bitter Rice, Nights of Cabiria, and The Best of Enemies, though American audiences may be more familiar with films like The Serpent's Egg, King Kong (1976), and Blue Velvet.
On top of his film production career, Dino De Laurentiis was also very interested in food. His family owned a pasta factory before the second World War, and in the 1980s Dino De Laurentiis owned an Italian grocery franchise called DDL Foodshow.
Giada's maternal great grandmother was the actress Silvana Mangano, who actually worked with Dino De Laurentiis in many of his films. Unlike Dino De Laurentiis, however, Mangano mostly stayed in Italian cinema.
However, those without much familiarity with Italian cinema may know Mangano from films such as David Lynch's Dune.
Giada De Laurentiis' parents
Interestingly, Giada De Laurentiis took her mother's name and not her father's. Her father, Alex De Benedetti, was an actor and producer, whose most famous film is probably Evil Dead II. However, De Benedetti was abusive towards his family, and he eventually received 14 years in prison for rape, according to the LA Times. 
Giada's mother, Veronica De Laurentiis, had been an actor in Italy before she married. When Giada was born, Veronica retired from acting. However, after she divorced De Benedetti, Veronica started designing women's clothing and also returned to acting.
Veronica De Laurentiis is still acting today, and is currently involved in a TV series based on Dante's Divine Comedy. On top of her acting, Veronica De Laurentiis is also an activist and author, who speaks out against rape and domestic violence.
While Giada De Laurentiis faced extreme hardship in her youth, her family also had the background that would help her succeed in the entertainment industry. Now, De Laurentiis is at a high point in her career and continuing to produce content, manage her cooking empire, and teach fans how to cook.