Inside Harry Styles' Imposter Syndrome
Despite all of the former One Direction member's achievements, Harry Styles still feels like the jig will be up someday.
Harry Styles might be one of the best artists of this decade, but he considers himself a fraud. Like millions of people globally, the singer has admitted he deals with imposter syndrome every day. Impostor syndrome is the general idea that one's success comes from luck and not from qualifications or talent.
Despite all of the former One Direction member's achievements, Styles still feels like the jig will be up someday.
Harry Styles' incredible music career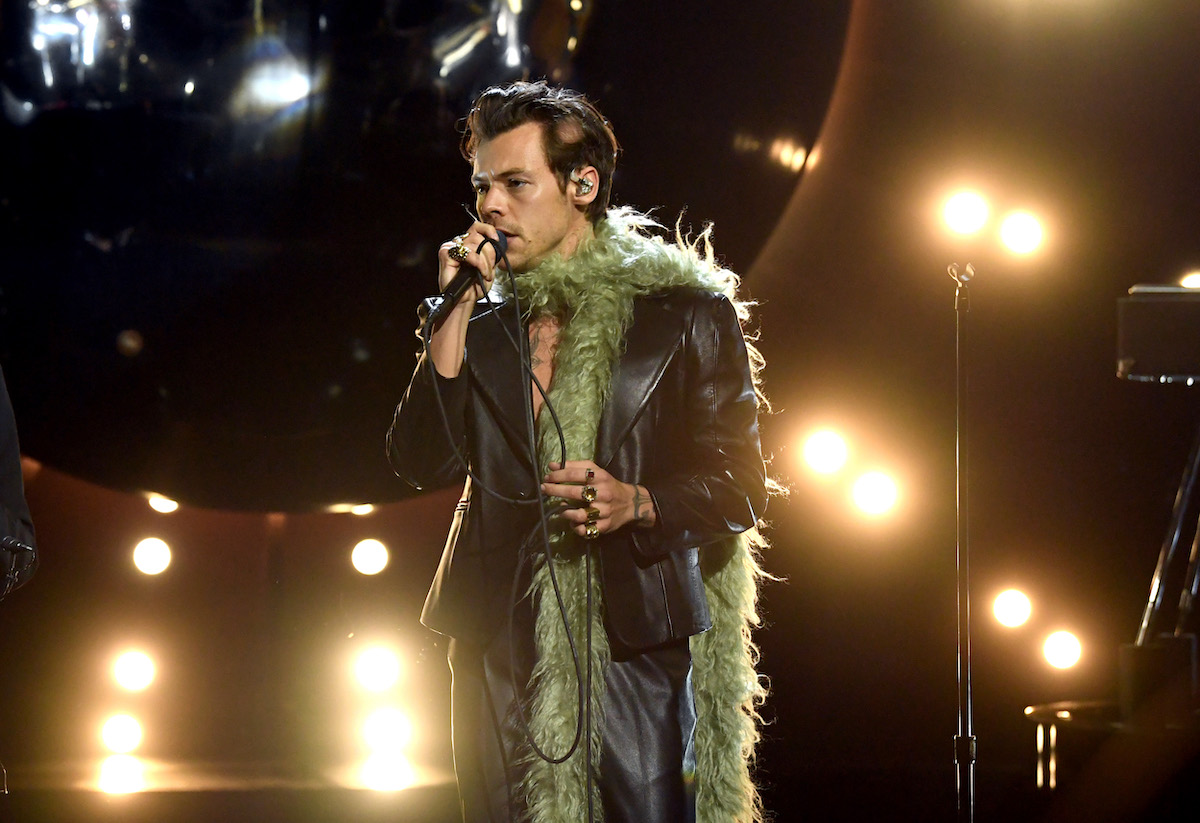 Styles was born in 1994. His parents divorced when he was seven, and he moved in with his mother, reports Biography. Styles got his introduction to music through a karaoke machine purchased for him by his grandfather. He used the device to record a cover for Elvis Presley's 'The Girl of My Best Friend.'
The future star had a band called White Eskimo in high school, which sang bizarre songs, including one about luggage. Styles also worked part-time at a bakery in Holmes Chapel in Cheshire. In April 2010, he decided to audition for the British singing competition, The X-Factor, at his mother's suggestion.
Styles auditioned as a solo contestant singing "Isn't She Lovely" by Stevie Wonder. Although he made it to boot camp, he didn't proceed further. Instead of axing him, Simon Cowell grouped Styles together with four other young men, Zayn Malik, Liam Payne, Louis Tomlinson, and Niall Horan.
The five-person band, One Direction, performed in the Groups category under Cowell's mentorship. They reached the finals and finished in third place. One Direction signed a recording contract with Syco Records and made their UK debut with "What Makes You Beautiful."
The group released their album Up All Night, which was an instant success and made them the first British group to reach No. 1 in the U.S. with a debut album. One Direction released more albums, including Midnight Memories, Take Me Home, and Made in the A.M. The group broke up in 2016.
Inside Harry Styles' imposter syndrome
There is no shadow of a doubt that Styles has achieved international fame and fortune. However, despite his massive success, the 28-year-old still feels out of place.
In an interview with Better Homes & Gardens, the actor revealed that he constantly deals with imposter syndrome. The publication wrote, "At points, he is almost daffily nice, too attentive as if held in the throes of a decade-long bout of imposter syndrome. (He confirmed that he does, sometimes, expect that someone will tap him on the shoulder and say, 'The jig is up. You're done now')."
Styles explained that his producer always asks him when he will have a breakdown. He further admitted that while he didn't have much money growing up, his family wasn't poor. Styles shared that he always had expectations of the things he would be able to achieve in life. However, he feels "like everything else has been a bonus and I'm so lucky."
Styles also has a successful acting career despite his imposter syndrome
Styles' specialty might be music, but the actor has shown a profound talent for acting in recent years. His first film roles involved the documentary films about his group One Direction, where he appeared as himself.
However, in 2017, he appeared in Christopher Nolan's WWII film Dunkirk as Alex, impressing audiences with his prowess despite having little experience. Styles took a hiatus from acting for four years but made a splash when he appeared in the Marvel Cinematic Universe's Eternals playing Eros, Thanos' brother.
The role garnered acclaim and painted him in a more versatile light. Soon, he'll appear in the psychological thriller, Don't Worry Darling, as Jack. The film is in post-production. Styles is also slated to appear in the romantic drama, My Policeman, playing Tom Burgess.