Inside Jay-Z and Tupac's Beef
Beefs have been a staple of hip hop culture for decades. Jay-Z has beefed with plenty of rappers, including Tupac Shakur himself
The rap beef has been a staple of hip hop culture for decades. Rappers often take shots at each other on diss tracks, and at times beefs have escalated into physical violence. Both Jay-Z and Tupac Shakur have gotten into their fair share of squabbles with other rappers over the years, and at one point were even in one themselves.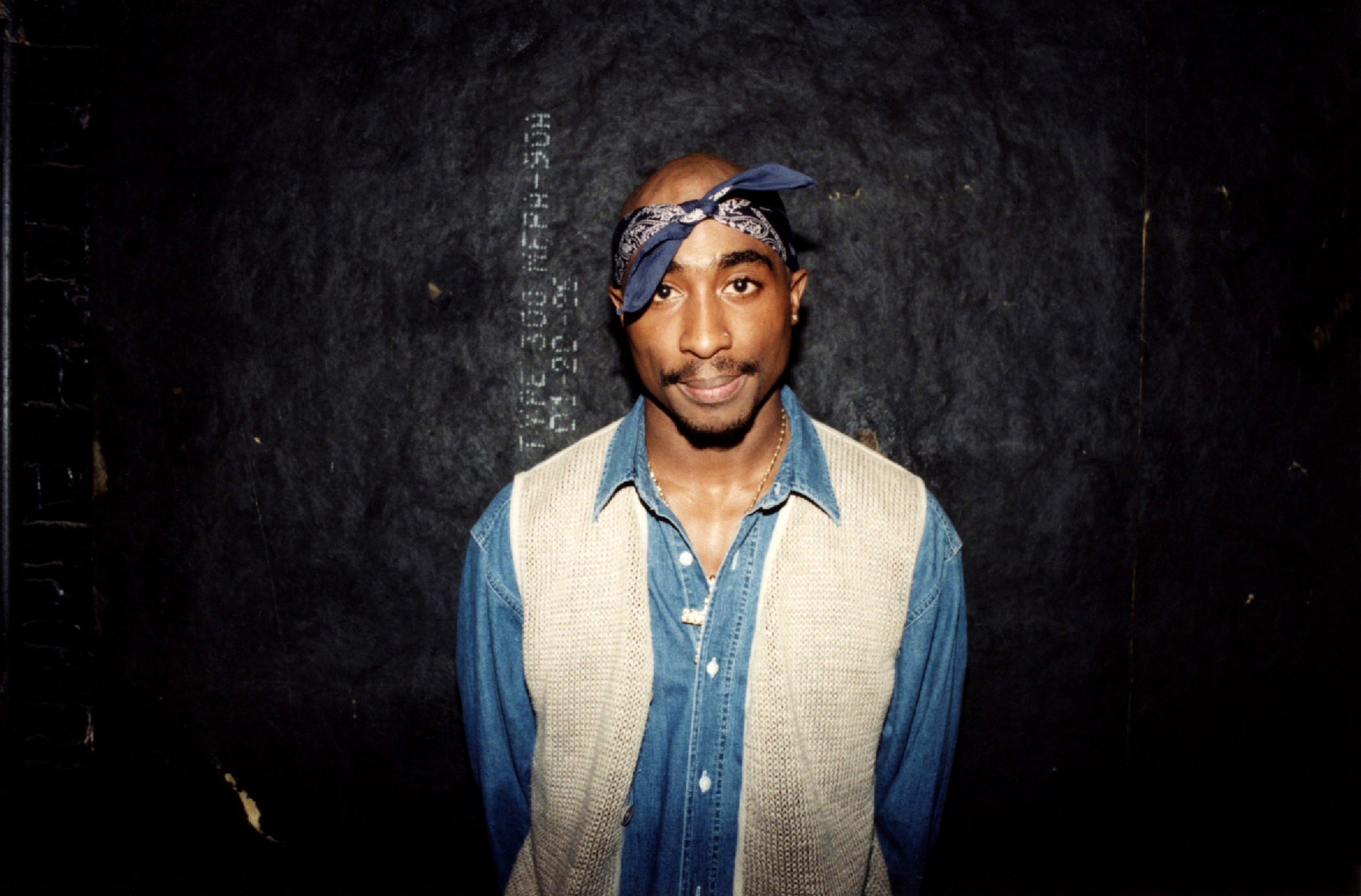 Tupac Shakur and The Notorious B.I.G. had a notorious beef
The late 1980s and early '90s were regarded as hip hop's golden age, and The Notorious B.I.G. and Tupac Shakur were two of the biggest names to emerge from this period. Biggie and Tupac also represented the larger competition that was happening at the time between East Coast rap and West Coast rap.
Though Biggie and Tupac were friends in the early '90s, they soon became enemies. When Shakur was shot in a New York studio in 1994, he accused B.I.G. of being involved, which he denied. Their relationship quickly crumbled, and after Shakur signed with Death Row Records, the beef between the East Coast and West Coast was on in full force.
They never had a chance to patch things up before Shakur's death by shooting in 1996. Snoop Dogg revealed earlier this year that Biggie was hurting after Shakur's passing and regretted not making up when they had the chance.
Jay-Z has beefed with rappers including Lil Wayne, Nas, and Fat Joe
Jay-Z has been in the rap game for several decades now, and he's gotten into plenty of beefs along the way. His most famous was in 2001 with fellow New York rapper Nas, whose blistering diss track "Ether" has become somewhat of a gold standard when it comes to hip hop diss records. (Remy Ma's famous takedown of Nicki Minaj, titled "Shether," samples the original track.)
Jay-Z and Lil Wayne took shots at each other in songs from 2009 to 2013, though they eventually buried the hatchet when Wayne released his Free Weezy Album on Jay-Z's TIDAL streaming service. Fat Joe took shots at Hov in his 2004 hit "Lean Back," which Jay-Z quickly returned himself. Jay-Z has also gotten into it with the likes of Cam'ron and more.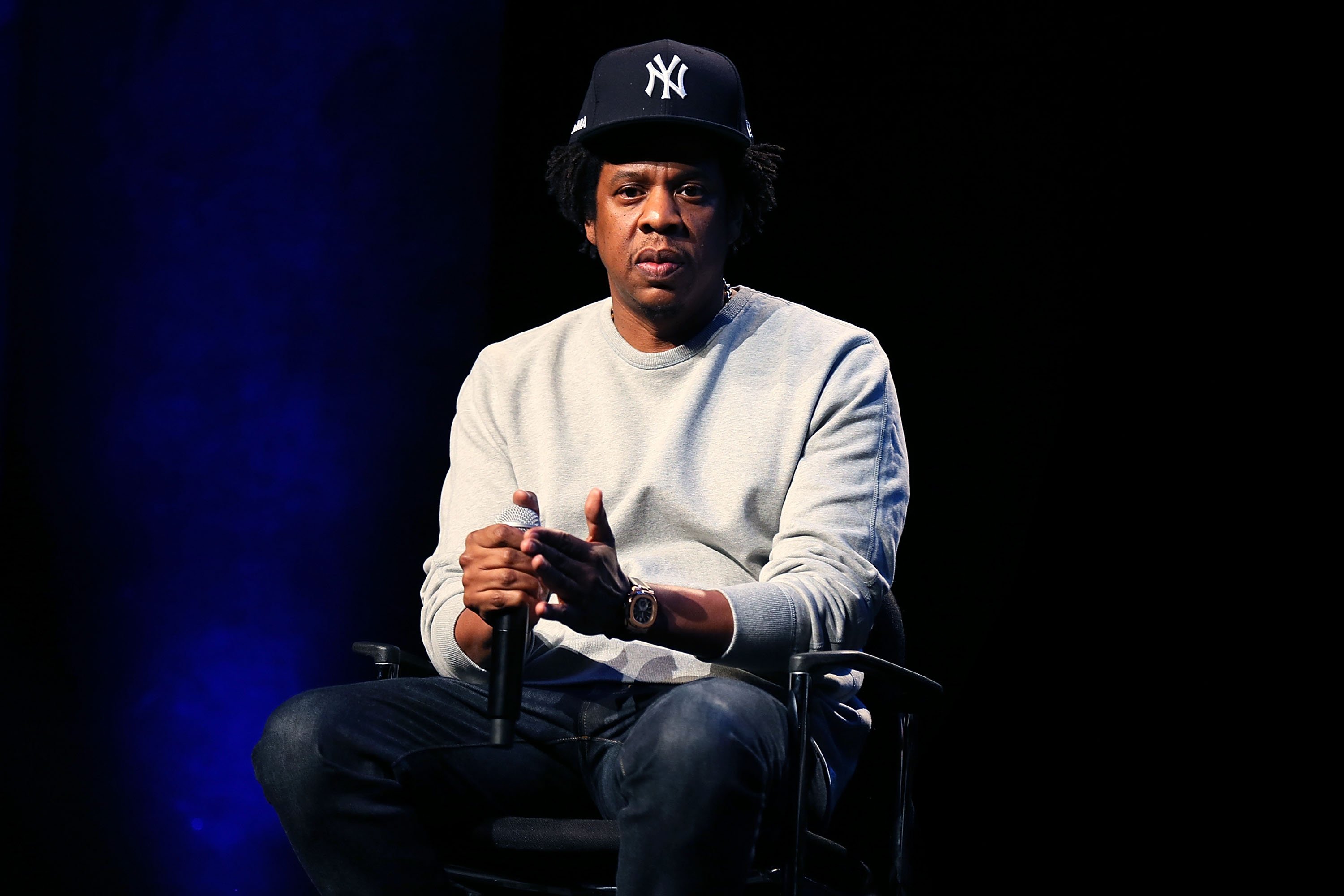 Jay-Z and Tupac's beef starts with The Notorious B.I.G.
Both Jay-Z and The Notorious B.I.G. hail from Bedford-Stuyvesant in Brooklyn, New York. Their 1996 collaboration "Brooklyn's Finest" was a huge moment for both of them — especially for Jay-Z, who was the new rapper on the block at the time. But it was also the source of a beef between Jay-Z and Tupac.
Irv Gotti, the founder of Murder Inc. Records and an occasional producer for Jay-Z and Kanye West, recently went on Fat Joe's Instagram live podcast The Art of Dialogue and revealed some details about Jay-Z and Tupac's beef.
Both Jay-Z and B.I.G. took friendly jabs at each other on "Brooklyn's Finest," but it was one line from Biggie that upset Tupac. B.I.G. did something he never did with other rappers: he mentioned Tupac by name.
"Gotta go, Coolio mean it's gettin' 'Too Hot' / If Fay' had twins, she'd probably have two Pacs / Get it? Tu… Pac's?" Biggie rapped. This line simultaneously references the rumors that Tupac was romantically involved with B.I.G.'s wife Faith Evans and implies that Tupac is a baby, and more specifically, his "son" — a common rap diss.
Jay-Z and Tupac got into a beef just weeks before Tupac's death
Irv Gotti spilled that Tupac took issue with Biggie teaming up with Jay-Z in this way, and directed his anger at Jay-Z for having his "friend" take shots at him on his song. "That's why Pac was sh*tting on Jay because of 'Brooklyn's Finest,'" Gotti said. Gotti believes, however, that this was a strategic play by Biggie to get the two rappers fighting.
Tupac went on to diss Jay-Z on "Bomb First (My Second Reply)" and "F*ck Friendz," both of which were recorded just a month before he died in September 1996. Interestingly enough, Tupac also took shots at Nas on "Bomb First (My Second Reply)," but the two rappers squashed their beef at the 1996 MTV Video Music Awards — just three days before Tupac's death.
Despite warnings from Irv Gotti at the time, Jay-Z continued to collaborate with Biggie on songs such as "I Love the Dough" and "Young G's" before B.I.G.'s untimely death in March 1997.