Inside Justin Timberlake and Jessica Biel's 11-Year Love Story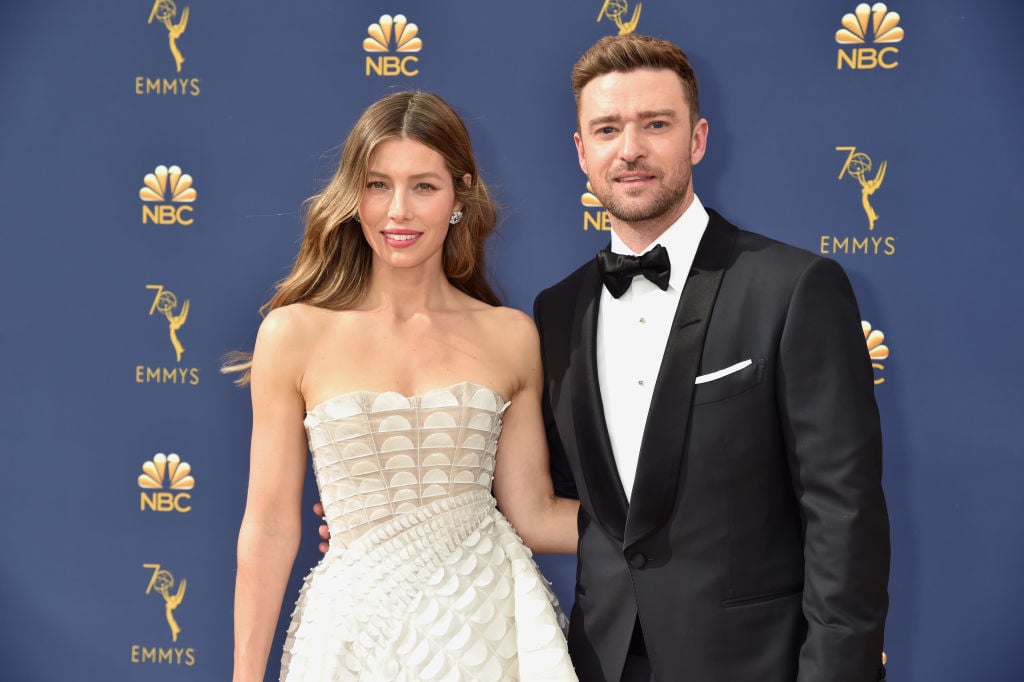 It does not come as a shock Justin Timberlake is head over heels for his wife, Jessica Biel.
After knowing each other for 11 years and being a married couple for six, Justin Timberlake and Jessica Biel are more in love than ever today.
Even though the start of their relationship was a little bit rocky, this celebrity couple cherish every moment they get to spend together and look forward to continuing their love story.
Timberlake has always considered Biel the most important person in his life
This celebrity couple's relationship goes all the way back to 2007.
Justin Timberlake and Jessica Biel initially met while attending the 2007 Golden Globes.
It was reported that during the event, Timberlake and Biel flirted with each other the entire night and many witnessed sparks flying between the two.
After going their separate ways after the Golden Globes, Justin Timberlake was persistent on seeing Jessica Biel again.
"I did it the old fashioned way — by telephone," Timberlake said at a 2012 press conference. "I had to be pretty persistent in order to get her to say yes. But I have a fair amount of tenacity and if I want something I stick to it. And in the end she agreed."
The beginning of their relationship was pretty tough on the both of them due to their careers.
Even though they were separated for the first few months, Jessica Biel revealed that they still maintained a solid relationship.
"We didn't kiss for a very long time because he was on tour, and we were talking on the phone, like normal pre-teens do," Biel said on The Late Late Show With James Corden. "We were just chatting on the phone for hours. So, we never really kissed for a very long time."
Jessica Biel and Justin Timberlake had a relationship many longed to have and were not only lovers, they were best friends.
However, their relationship eventually came to end in 2011 after being together for four years.
It has not been revealed why Timberlake and Biel decided to call it quits but the two celebrities had no hard feelings toward each other.
At that time, Justin Timberlake shared that even though they went their separate ways, Jessica Biel would remain the most important person in his life.
She is the single-handedly most significant person in my life. In my 30 years, she is the most special person, O.K.?" he told Vanity Fair. " I don't want to say much more, because I have to protect things that are dear to me — for instance, her. I would rather not talk about her, because it's hurtful for me. It's unfortunate that even though you make the effort to say something, which I tried on for size, people do what they want to do."
They got back together after three month
Justin Timberlake and Jessica Biel gave their relationship another try just three months after calling it quits.
This time, the two celebrities were in it for the long run because Justin Timberlake proposed to Jessica Biel a few short months after getting back together.
Timberlake proposed to Biel in Montana and even did it in a sweet and unique way.
"When I did propose, I was saying to her, I was like, 'Oh look at the shadows on the mountains,' and I had the ring on my pinkie," he told Amazon Music. "I had the ring on my pinkie and I was like, 'Look at the shadows over there on the mountains,' and she was like, 'Oh yeah, that's beautiful,' and I was like, 'Do you see it?'"
In October 2012, Justin Timberlake and Jessica Biel tied the knot in Puglia, Italy.
Biel stunned in an unexpected pink gown and Justin Timberlake ever serenaded his soon to be wife as she walked down the aisle.
They've maintained a happy marriage
Since saying their "I Do's," Justin Timberlake and Jessica Biel have continued to live blissfully and enjoy each day as a married couple.
After a few years basking in marital bliss, Timberlake and Biel welcomed their first child, Silas Randall Timberlake, on April 8, 2015.
Since welcoming their son, Biel and Timberlake have become a super cute family and love being parents.
Along with Silas, Jessica Biel and Justin Timberlake love how much their marriage has grown over the years and credits having fun as the thing that makes their marriage work.
In 2017, Jessica Biel revealed to US Weekly what exactly makes her marriage with Timberlake work. "We have similar values; we believe in loyalty, honesty. We like to have fun. We like a lot of the same things. Also, in the business, we're all very career-oriented, and you have to be a little selfish. I understand that about my peers — about being focused and driven — and if you can find that and someone who shares the same values as you, it's like: Score!"
Their love continues to grow
Justin Timberlake and Jessica Biel are almost six years into their marriage and continue to show their undeniable love for one another.
On March 3, Justin Timberlake showed the world just how much he loves his wife with the sweetest birthday message.
Timberlake took to Instagram to share a heartfelt message to Biel for her birthday along with a series of throwback and current photos of them together.
In the caption, Timberlake warmed followers' hearts by writing, "My partner in this thang called life… you are the most wonderful human I have ever met. You make me smile, laugh, and love life more than I knew I could. I cherish every moment with you and can't wait to spend so many more years doing the same… but, new. Happy Birthday, you GOD OF ALL SMOKE SHOWS!! Love, Your Huz."
This sweet tribute comes a little over a month after Jessica Biel shared an equally sweet message on Instagram for Justin Timberlake's birthday.
The actress shared a photo of the two of them smiling underwater in a pool. She captioned the photo, "Since the days of embarrassing pink ruffled bikinis and underwater photo shoots, you have been infusing my life with so much joy and laughter that I blame YOU for my smile lines." She continued, "But I wouldn't trade them for the world. I wear them with pride knowing that I am the luckiest human around to have the honor of hearing your jokes, your words, your voice, every day of my life."
Justin Timberlake and Jessica Biel's love story is still being written. With 11-years together already down, we can easily expect this celebrity couple to still be madly in love for years to come.