Inside Kathy Hilton's Decadent Life Before Joining the 'Real Housewives of Beverly Hills'
Kathy Hilton finally joined the Real Housewives of Beverly Hills as a friend of the cast for season 11. As fans know, her younger sisters — Kyle and Kim Richards — are OG cast members of the Bravo reality series.
Kyle has been part of the cast since day one, while Kim gave up her diamond after season five. However, she continues to appear as a guest.
The ladies of RHOBH have always been about extravagance and flaunting all of their high-dollar possessions. But Kathy's wealth takes things to a whole new level. Here's a look inside of Kathy Hilton's decadent life before Real Housewives of Beverly Hills.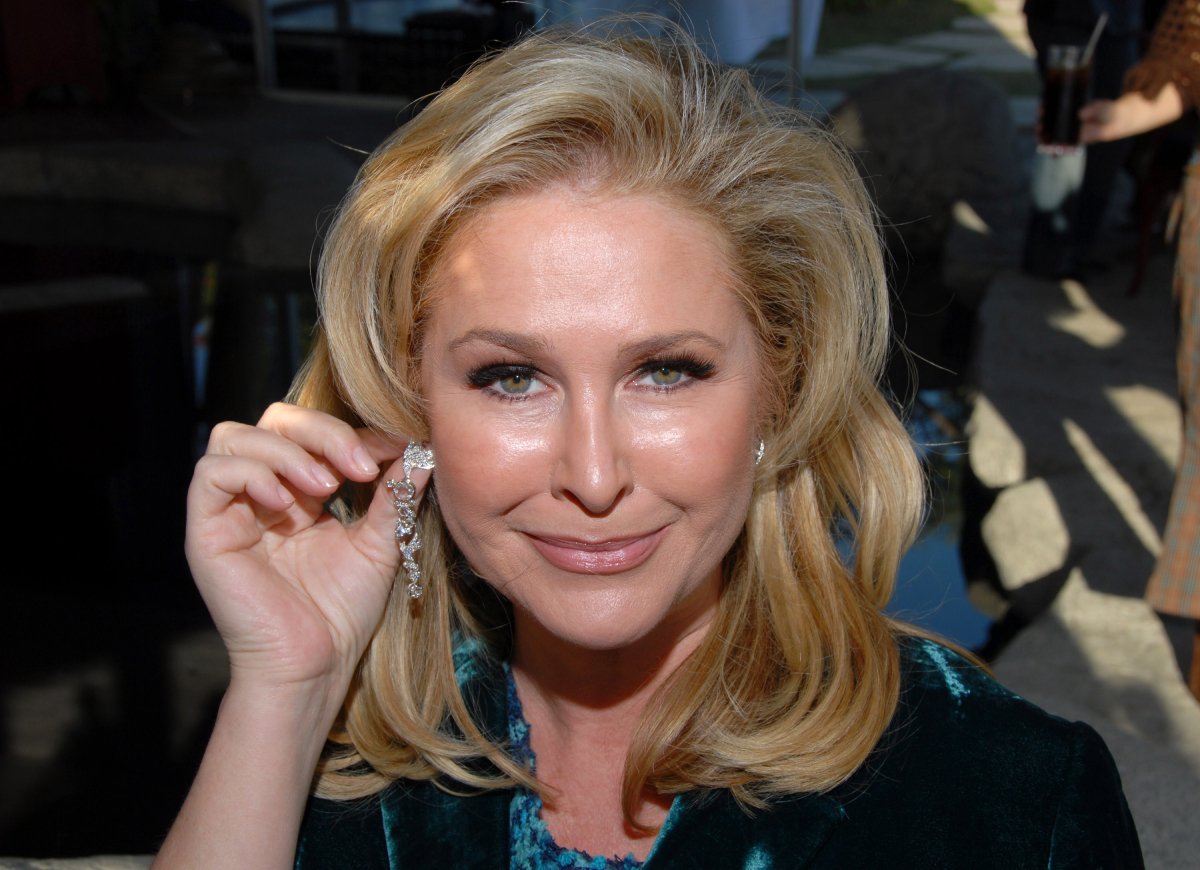 Kathy Hilton was a child actor like Kyle and Kim Richards
Kathy was born Kathleen Elizabeth Avanzino in March 1959 in Manhattan and is the daughter of Kathleen Mary and Larry Avanzino. After her parents' divorce, Kathy's mom married Kenneth Richards. That's when they moved to Beverly Hills and they added Kim and Kyle to the family.
Kathy attended Montclair College Preparatory School, where she became best friends with Michael Jackson. The duo remained close until his death in 2009. While attending the private high school, she met her future husband Rick Hilton at a party when she was 15.
Like her sisters, Kathy was a child actress and appeared in TV shows like Bewitched, Family Affair, and Happy Days. However, she officially retired from acting in 1979.
"I didn't really like it that much. I wanted to do my own thing, like go out and have fun and have sleepovers and not have to worry about 'Oh you can't get a suntan over the weekend because it won't match up [on screen],'" Kathy explained to Bustle.
She married into one of the wealthiest families in America
Kathy married her high school sweetheart on November 24, 1979. And when she said "I do," Kathy married into one of the wealthiest families in America. Rick is the son of Barron Hilton, whose father was Conrad Hilton — the founder of Hilton Hotels.
Richard didn't work in the family's hotel business, though. After earning his degree from the University of Denver in hotel and restaurant management, Richard ventured off into residential and commercial real estate and formed both Hilton Realty Investment and Hilton & Hyland.
Kathy Hilton is the mom of Paris and Nicky Hilton
The 1980s and 1990s were a really good time to be in real estate, and Rick built some serious wealth in his own right. With Hilton & Hyland based in Beverly Hills, they specialized in high-end luxury properties in pricey neighborhoods like Bel-Air, Malibu, and the Hollywood Hills.
Meanwhile, Rick and Kathy welcomed four children — Paris, Nicky, Barron, and Conrad. But as Jerry Oppenheimer revealed in his book House of Hilton, Kathy and her husband were much more interested in partying than they were raising their kids.
Leaving the kids with the 'hired help' and relatives
According to Patricia Skipworth Hilton — the first wife of Richard's uncle Eric — Kathy was handing her kids over to the "hired help" and relatives to take care of from day one.
Pat Hilton recalled, "Here comes Kathy with Paris, who was nine months old and a great big, fat, pretty baby. Kathy said, 'Meet Star'–she called Paris 'Star' from day one –'Would you like to hold her for a minute?' That was the last I saw Kathy that day. She took off until that evening. I wanted to kill her! She didn't leave any instructions on what time Paris had to be fed. There weren't any diapers. She just left me in the lurch."
Marilyn Hilton — Richard's mom — laughed off the incident, telling Pat, "Well, I guess you're it for the day. Kathy does this all the time. She just wants to go out, and she knew you'd take care of the kid."
'Never, ever do this to me again!'
When Kathy finally returned to pick up Paris, Pat told her "never, ever do this to me again!" But Pat says it didn't faze her.
"Kathy Hilton's very selfish and very spoiled and very self-centered, and that absolutely carries through to Paris," Pat claimed.
Even though Rick and Kathy didn't work with Hilton Hotels — and Barron Hilton had a strict rule about the family getting special treatment and discounts — an insider claims the couple always demanded special services.
"When they were in New York, and Paris was just an infant, Kathy and Rick would get one of the women from housekeeping at the New York Hilton to babysit for them," the Hilton Hotels insider revealed.
"They would leave Paris on Friday and not come back for her until late Sunday. It was a known fact that Kathy and Rick liked to party, and when Kathy was a young mother she had no qualms about flaunting the Hilton name and taking advantage of it.
The Hilton girls 'were always trouble'
Everywhere that Rick and Kathy traveled with their kids, insiders say they were throwing their weight around. Former Las Vegas Hilton employee Peggy Yakovlev remembers the entire family being "judgmental."
"Kathy and Rick and the girls looked down their noses at the help and were very judgmental," Yakovlev shared. "Paris and Nicky were running loose in the hotel, were always trouble, and the mother always seemed to be coaching them."
She went on to say that Kathy was "absolutely pushy, arrogant, condescending, and presumptuous."
"The spotlight always had to be on Kathy. It was always, 'Do you know who we are?' 'Do you know who I am?' Rick was usually like a bump on a log. He had a look on his face like he was taking a bowel movement."
Kathy Hilton and her family lived at the Waldorf Astoria
Before moving to their plush digs in Southern California, Kathy and Rick raised their kids in New York where they lived in a thirtieth-floor penthouse at the exclusive Waldorf Towers. Which is located at the famed Waldorf Astoria hotel.
RELATED: 'RHOBH': Kathy Hilton Kept the Show a Secret From Daughters Paris and Nicky: 'I Just Wouldn't Answer My Phone'
The iconic luxury hotel — which Conrad Hilton purchased in the 1940s — is where Paris and Nicky grew up, and met numerous high-profile celebrities and politicians. Even visiting presidents.
Becoming a star of 'Real Housewives of Beverly Hills'
After her kids grew up and moved out, Kathy and Rick relocated to the family's palatial Bel-Air mansion. That's where they currently live while Kathy stars on RHOBH. She quickly became a fan favorite thanks to her goofy sense of humor and love of silly pranks.
Kathy has already delighted fans with her antics, like drinking Red Bull and eating snacks in bed after midnight while Kyle tries to sleep. And pretending to pound martinis when she was really just drinking water and eating olives out of a martini glass.
"Hilton breathes both humor and absurdity into a cast that has often erred on the side of taking themselves far too seriously," author and host of Sexy Unique Podcast Lara Marie Schoenhals told Bustle. "She navigates the image-conscious world of RHOBH on her own terms with absolute ease, and when she does come around you get the sense that she's genuinely fun to hang out with."
What's next for Kathy Hilton?
Kathy says that she's not worried about coming across as a villain or getting a bad edit on RHOBH. She says that she's very comfortable with herself, and she's easy to get along with.
"I like people, and I think people generally like me," she says. "I'm interested in people. I'm thoughtful and I'm sensitive to people. I'm really easy. Easy breezy."
Kathy says she's not sure she'll be back for another season of RHOBH, but she has been thinking about her concept for a prank show.
RELATED: Kathy Hilton Was Surprised By the Lack of Manufactured Drama While Filming 'RHOBH': '100% This Is Real'
"I would love to be an Uber driver, and sell treats in the front seat," Kathy explained. "I'd like to have a thermos of coffee, gifts in the trunk, snacks, food, LA Dodgers hats, things that they could shop. And I would love for them to tell me where to turn, and then I'm just going to go the wrong way and drive them crazy."
"And then ask them if they would like a coffee or a treat, and then say to them, 'That will be 35 cents for the coffee.'…Wouldn't it be funny?"
Real Housewives of Beverly Hills airs Wednesday nights on Bravo.