Inside Kid Rock and Tommy Lee's Infamous Fistfight
Celebrity beefs are often the result of unresolved tension, but it's rare for beef to actually turn to blows. And yet that's precisely what happened at the 2007 MTV Video Music Awards when rockstars Tommy Lee and Kid Rock got in a fight that is often forgotten today.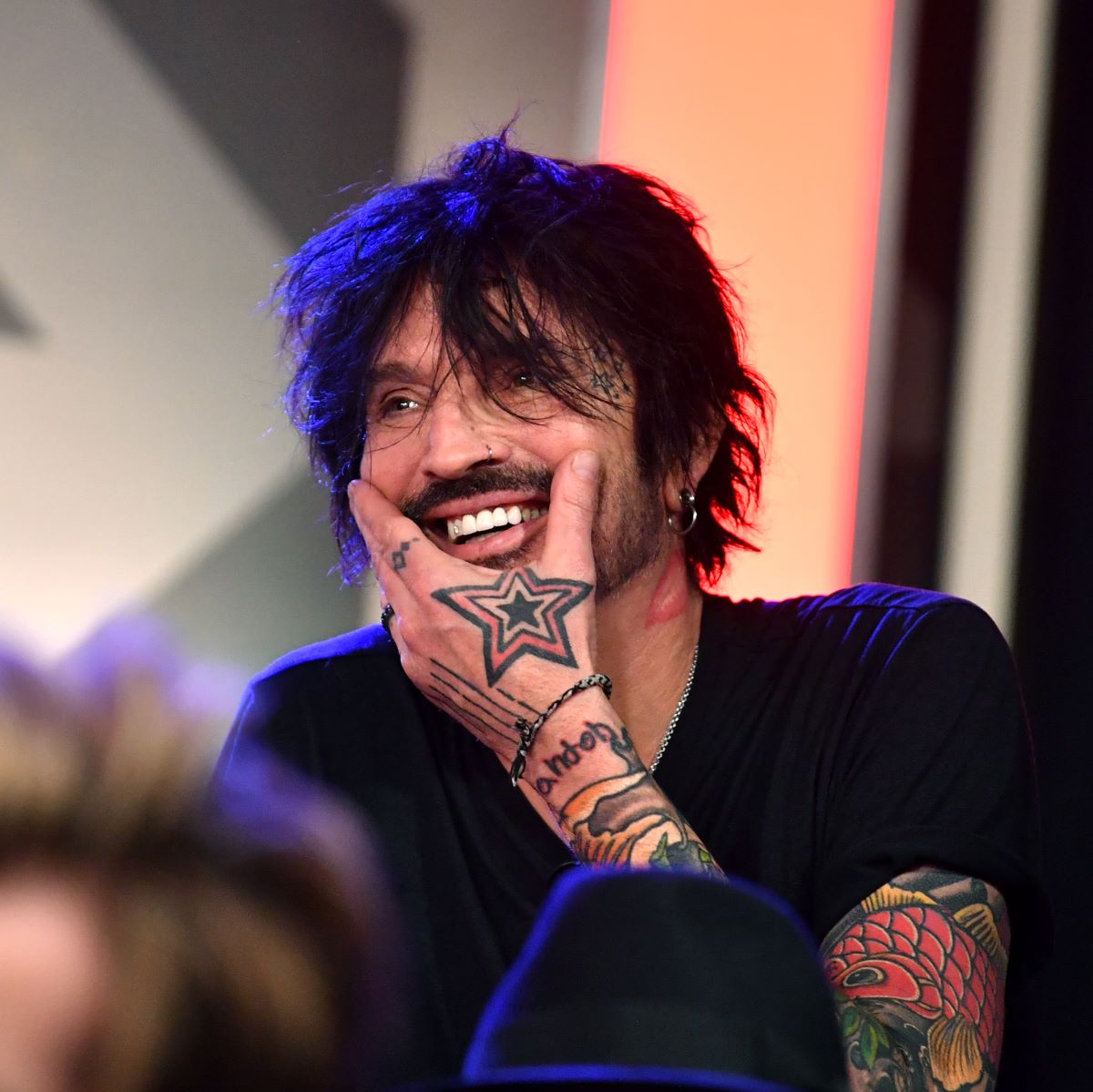 Tommy Lee and Kid Rock share a famous ex
The origins of Tommy Lee and Kid Rock's beef lie with Tommy Lee's famous ex-wife, Playboy model Pamela Anderson. In the 1990s, Lee and Anderson made waves after a sex tape of them on their honeymoon was leaked to the press. The two split in 1998 after three years of marriage.
Anderson's second marriage was to another rocker. She married Kid Rock in 2006, but they spent just four months together. Kid Rock filed for divorce in November 2006, just a few weeks after Anderson had a miscarriage.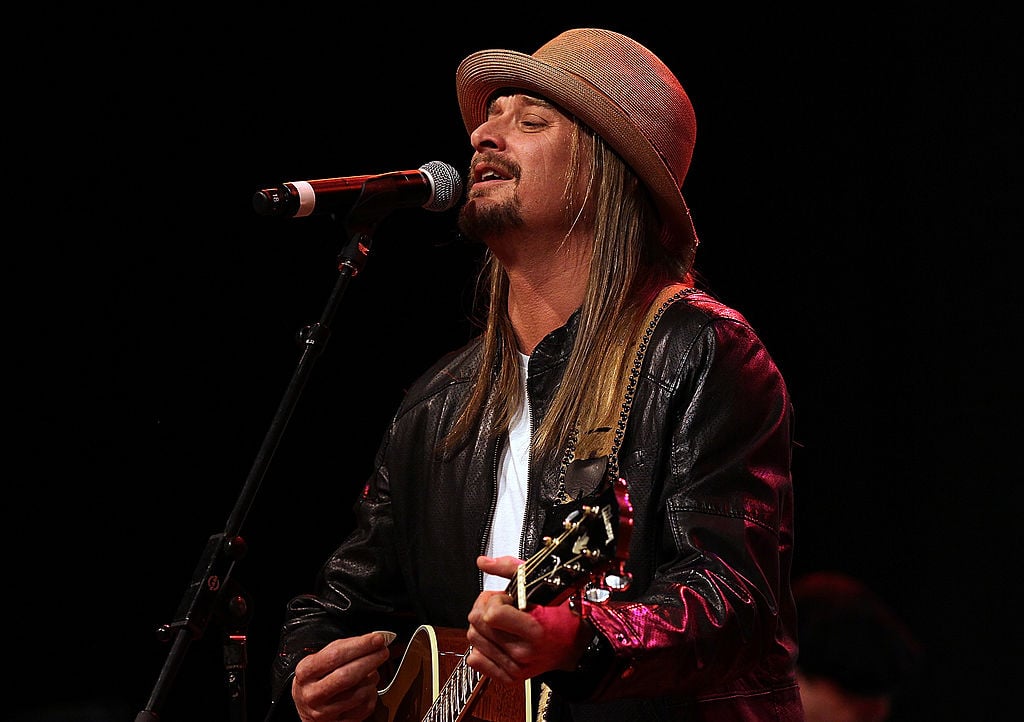 Tensions between Tommy Lee and Kid Rock boiled over at the VMAs
Being the ex-husband of a blonde bombshell like Pamela Anderson became too much for both rockstars' egos. The 2007 MTV Video Music Awards were known for being the site of Britney Spears' disastrous comeback performance of "Gimme More," but it was also the backdrop for Lee and Rock's long-awaited confrontation.
In an interview on KROQ radio's The Kevin & Bean Show, Rock explained why he threw the first punch. "It's been going on for five years," he said of the strained relationship between him and Lee. "I did what any man would do, any man across the country, across the world would do."
"It kills me just to be associated with, to have my name in a sentence with him," Rock added. "It honestly destroys me."
Rock went on to describe his last experience with the Mötley Crüe drummer before their infamous brawl. "Last contact I had with him was when me and Pam were going through our divorce," he recalled. "He picked up her Blackberry and started e-mailing me a lot of horrendous things. It was extremely disrespectful."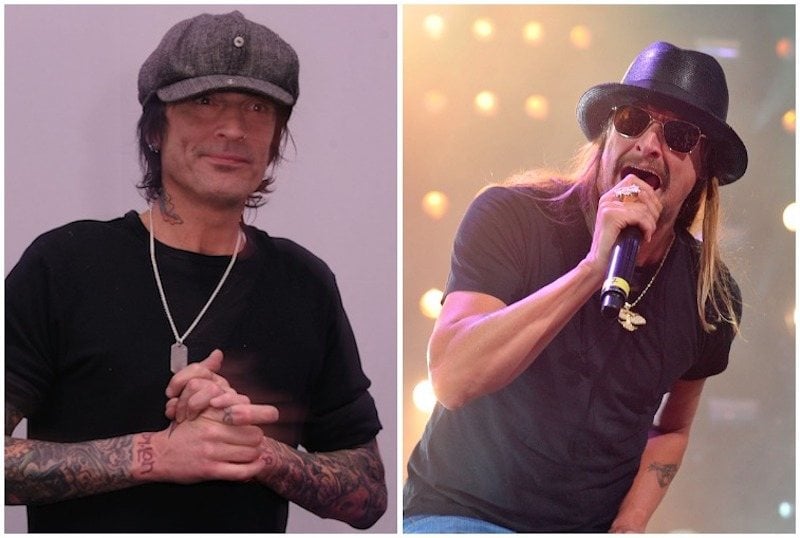 RELATED: Ashanti Was Almost a Part of Kid Rock and Tommy Lee's Infamous Fight at the VMAs
Pamela Anderson wasn't the cause of their fight
For his part, Lee described the encounter in a post on his website. "Here I am minding my own biz [when] I get a tap on the shoulder from Kid Pebble," Lee recounted. "I stand up and embrace him with a semi-hug and say 'Hey dude… What up??' He punches me in the face… Well if ya wanna call it that!?" He added that the punch was "more like a b*tch slap."
Rock clarified in his radio interview that the beef with Lee has nothing to do with Anderson. "It has the farthest thing to do from that," he said. He did, however, acknowledge that it was "a bad career move to get involved with her because your life becomes a circus," adding that "what she wants is media attention."
Anderson rose above the fray and shared her thoughts in a personal post on her website. "Funny how things reveal themselves," she said snarkily. "I'm happy I have my wonderful children and great friends and lovers. Life is good. Vegas is fun. I'm still living the dream."