Inside Kit Harington and Rose Leslie's 15th-Century Home — aka 'the House That Jon Snow Built'
Game of Thrones stars Kit Harington and Rose Leslie have a lot going on this holiday season. In addition to preparing for the birth of their first child, the couple just got the green light to renovate their 15th-century farmhouse. Harington and Leslie are planning to raise their child in the home that she affectionately refers to as "the house that Jon Snow built."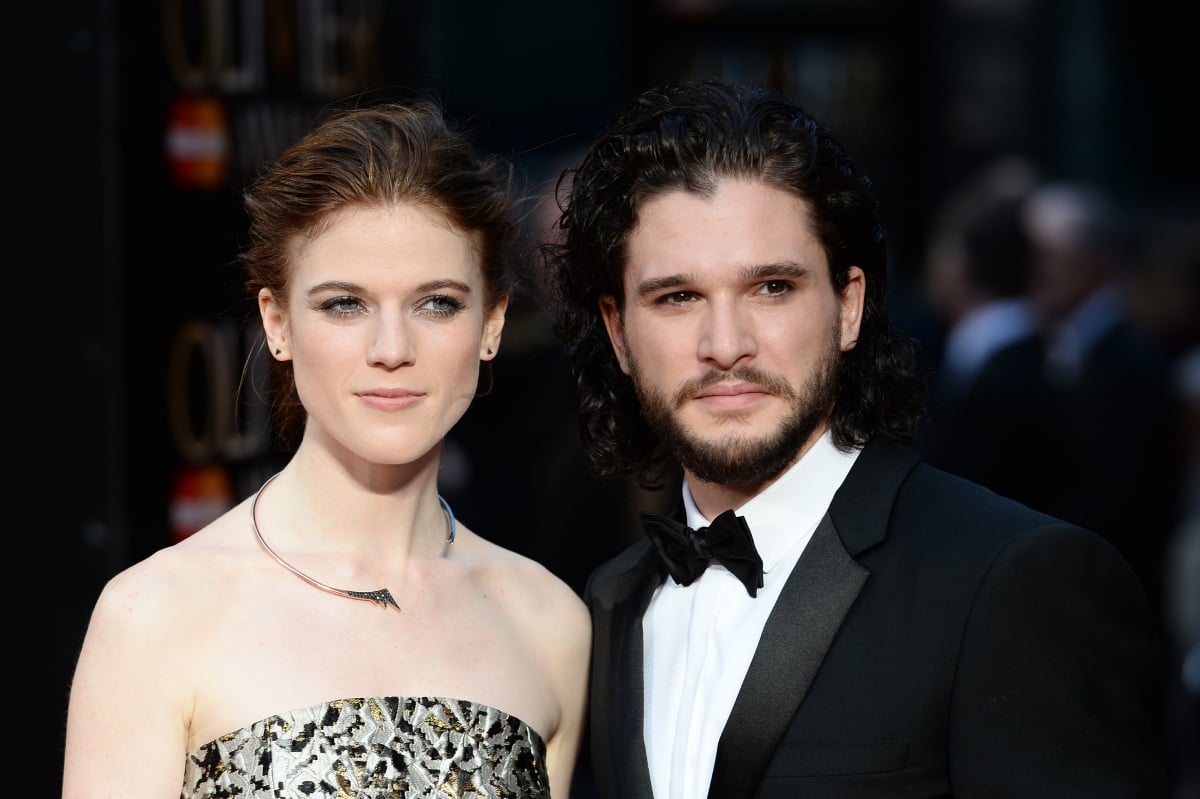 Kit Harington and Rose Leslie announced their baby news in a subtle way
Instead of making a special pregnancy announcement on their social media pages, Harington and Leslie took a more subtle approach. The actress simply showed off her baby bump during a September photo shoot for Make magazine.
In the interview, Leslie didn't talk about her pregnancy specifically. But, she did reveal that she and Harington moved back to the UK from the United States so they can raise their baby close to family and friends.
The couple purchased a 15th-century Tudor farmhouse in East Anglia three years ago, and Leslie has dubbed it "the house that Jon Snow built."
"What a glorious thing to be able to run to the countryside and recoup," Leslie said, according to The Sun. "It's a great privilege to be surrounded by greenery, birdsong and hedgerows, and our delightful neighbours. It's so peaceful."
Cameras caught Leslie's growing baby bump in late October when she and Harington were loading luggage into their new Land Rover Defender while in London.
The 'Game of Thrones' stars are 'thrilled' to be expecting their first baby
Leslie spoke about her pregnancy for the first time in October during an interview with The New York Post. The actress revealed that she was "thrilled" to be expecting her first child.
"I am thrilled to be expecting. I can't wait to meet the new member of our family!" Leslie shared.
In the meantime, Leslie and Harington have been spending the majority of the lockdown in their country home while raising a new Whippet puppy.
RELATED: Kit Harington Fires Back at 'Offensive' Comments as He Is Spotted With Rose Leslie and Her Growing Baby Bump
"We raised a puppy in lockdown. We were trying to eke out conversation over the dinner table, talking about nothing but what we'd eat the next day. It has been an extraordinary time for all of us, it certainly slowed us down," Leslie admitted.
However, spending so much time in their "incredibly old" tudor home has made it clear that it needs some renovations. Leslie said that they have a thatched roof which currently has "an enormous hornet's nest in it."
She added that she does love to think about the house and all of the people who have lived there. Leslie wonders if "all the families passing under those ancient beams" were happy.
Kit Harington and his wife have the green light to renovate their home
According to The Daily Mail, Harington and Leslie have gotten the go-ahead to renovate their moated Grade-II listed home.  The couple has the approval to create a new kitchen and install a new bathtub.
The new theatrical kitchen will feature a wood-burning stove and a "showpiece central island." They are moving their current kitchen from the north end of the house and moving it to an extension built in the 1960s. That part of the renovations is estimated to cost about £100,000.
Harington and Rose are also planning to install a new boiler, radiators, and pipes. They are also planning to rip up the floorboards to fit new piping for the new Victorian-style bath in their master bedroom. The total cost of the project is expected to exceed £500,000.
The home sits on eight acres that feature a swimming pool, tennis court, stables, a croquet lawn, and a banqueting hall. According to planning documents submitted to Babergh District Council, the latest renovations are "part of an ongoing program of sensitive works to the house and grounds."
All seasons of Game of Thrones are available on HBO Max.