Inside Kylie Jenner's New $36 Million Mansion
In just a few short years after launching her makeup line Kylie Cosmetics, Kylie Jenner has become one of the richest people on the planet. She is worth a staggering $1 billion and continues to bring in millions of bucks each year. Her success has allowed her to make major investments in real estate, with homes all around the greater Los Angeles area.
Most recently, Jenner reportedly purchased a sprawling pad in the California area that came at a $36.5 million price tag. While we wait for a possible home tour from the makeup star, let's take a look at some of the existing photos of this beauty.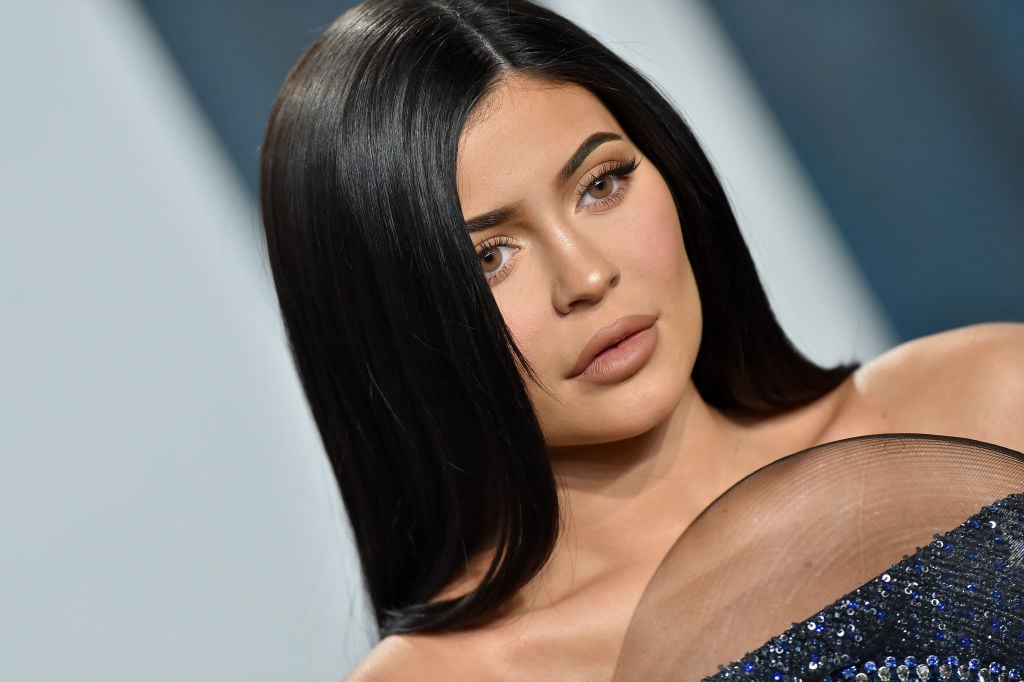 The inside of Kylie Jenner's new mansion
TMZ reported on April 24 that it is a single-story home that clocks in at 15,350 square feet. The mansion is reportedly in the Holmby Hills neighborhood of Los Angeles, which is quite a bit of a distance away from Calabasas, where Jenner and most of her family lives. But it's not the worst trip. Estimates say that it takes about 30 minutes to get from Holmby Hills to Calabasas.
The home reportedly comes with seven bedrooms and 14 bathrooms along with a bar, theater, gym, oversized living and dining areas, and more (via E! News). The palatial pad appears to be the perfect place for the beauty mogul, giving her plenty of room to work, relax, and raise her daughter, Stormi. Plus, with two apartments on the property, there's tons of space for her friends and family to crash if they want.
To top it all off, Jenner reportedly scored the pad for nearly $9 million less than the asking price of $45 million. She has yet to comment on the mansion. However, E! News notes that she posed in the house for the photo below. See more pictures of the pad at the links above.
Where does Kylie Jenner live now?
As of writing, Jenner lives in a $12 million home that she purchased in the fall of 2016. It is 13,200 square feet and has eight bedrooms, 11 bathrooms, a theater, spa, game room, glam area, and more (via Trulia). The home follows a classic design with bright colors sprinkled about in honor of Jenner's makeup line.
"I told [designer Martyn Lawrence Bullard] I wanted a fresh, fun vibe to match the way I was feeling. Color was essential. I love pink, and I wanted a lot of it!" Jenner explained to Architectural Digest in 2019.
"The look is glamorous but totally inviting," Bullard added. "Kylie loves to have people over, and there's nothing so precious that you can't stand, jump, or dance on it."
Occasionally, Jenner offers up glimpses of her house. For Christmas 2019, she took fans on a small tour while showing off her holiday decorations and more recently, let fans see the backyard, which features a massive swimming pool and BBQ area.
Other properties Kylie Jenner has owned
After purchasing her first home at 17 — which cost $2.7 million — Jenner went on to buy more than a handful of properties.
Her third most expensive home was one she co-purchased with Travis Scott in 2018 when they were still together. According to People, the couple bought the $13.45 million home as an investment but planned on living there occasionally. However, now that they have split, it's unclear what's going to happen with the pad.
In the meantime, Jenner will seemingly be settling in and kicking back at her new spot. Fingers crossed that she'll invite us to stay for a week (or two).