This is 1 Reason Matt Lauer Can't Seem to Sell His $12.7 Million Hamptons Mansion
Matt Lauer lost his job, his family is falling apart, and now he's about to part ways with his Sag Harbor home. If that's not bad enough, the former Today show host has been having tremendous difficulty selling the home. The price of Matt Lauer's mansion has been reduced three times and has been on the market for almost two years. What gives? We'll share all the details.
Here's one reason Matt Lauer can't seem to sell his $12.7 million Hamptons mansion.
An uphill battle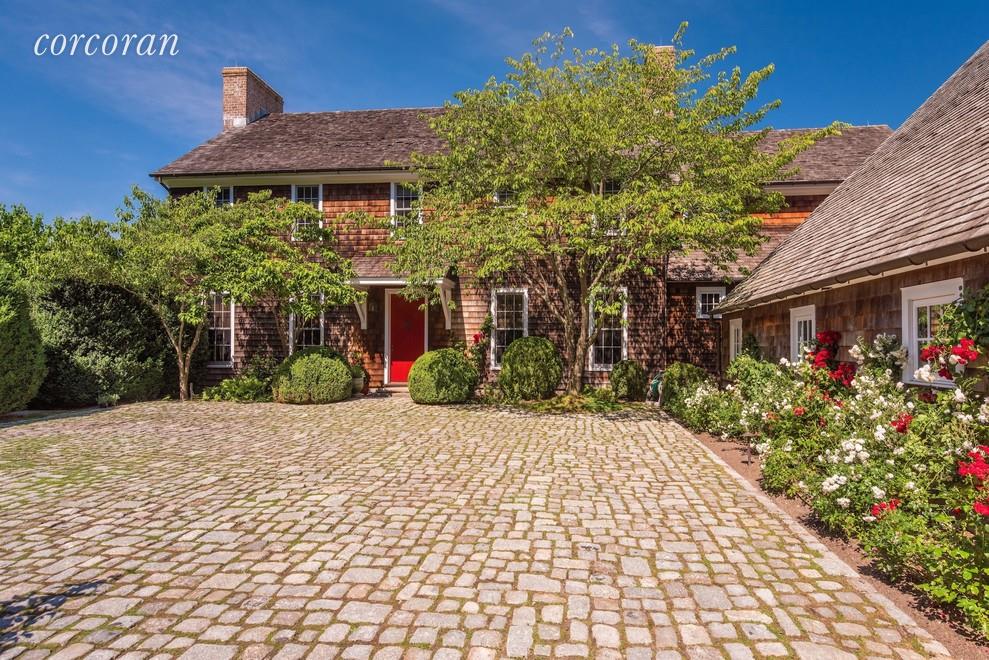 Lauer has been trying to sell his home since July 2016. It was originally listed for $18 million. He first cut the asking price in September 2016, when he reduced it by $1 million. Buyers still didn't bite, so he reduced it again in June 2017 to $14.9 million. Then, earlier in 2018, Lauer cut it by another $2.15 million, bringing the asking down to $12.75 million.
The home has been sitting on the market for a while. However, because of the upheaval in his personal life, Lauer is being more aggressive about unloading the property.
Next: Real Husbands of the Hamptons?
Drama at home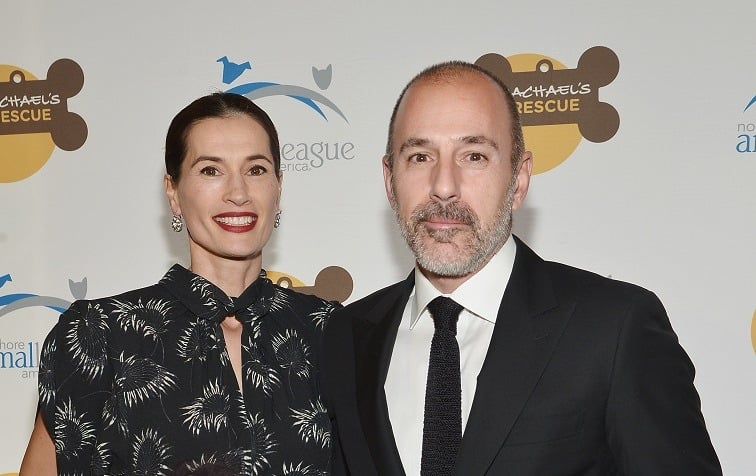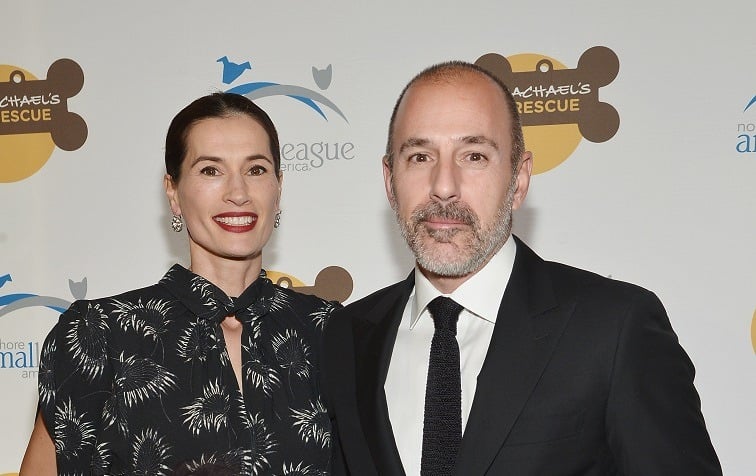 It's been a game of musical houses. Lauer is desperately trying to sell one home while also recovering from reportedly being kicked out of another. Home should be a place of peace and rest, but this hasn't been the case recently. His wife, Annette Roque, allegedly kicked Lauer out of the home they shared with their three children. The New York Post says Lauer is residing at another home nearby, so he can still spend time with his children.
Next: Here's what he's working with.
Lauer's real estate portfolio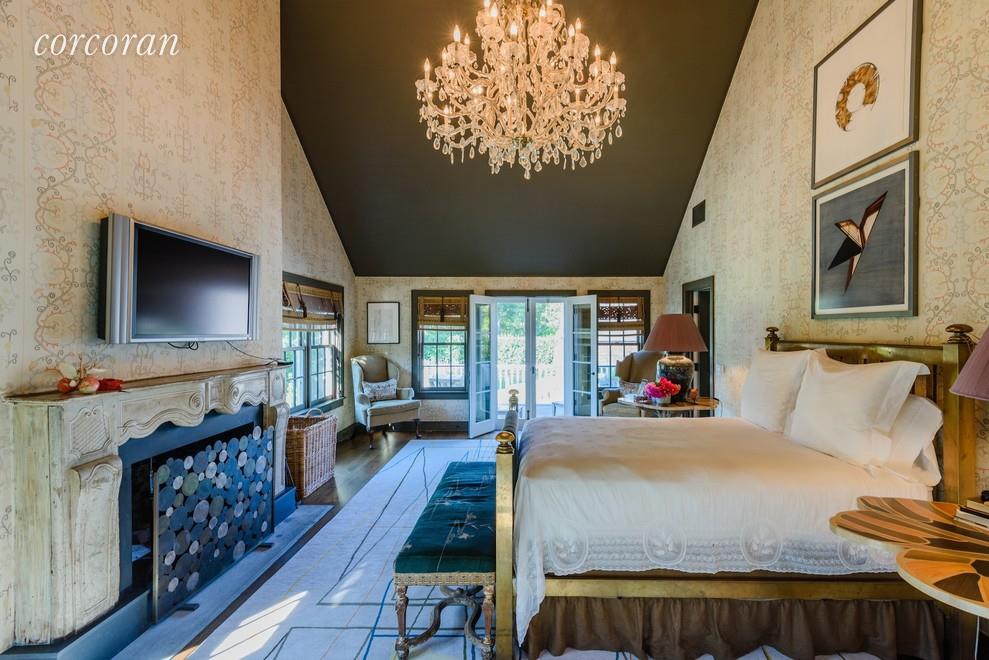 Lauer is no stranger to real estate. He owns several New York properties. In addition to his home in Sag Harbor, he owns a $36.5 million home in North Haven (Richard Gere's former home) and a 40-acre horse farm in Water Mill. The North Haven home, known as Strongheart Manor, has a 14,000-square-foot main house with two guesthouses. The home sits on more than six acres and overlooks the Peconic Bay.
Lauer also owns an apartment in Manhattan that's up for sale. He and Annette Roque purchased it for $5.882 million in 2004, according to Architectural Digest. The magazine reports Bernie Madoff used to live in this building.
Next: No one wants this oversized house.
Why doesn't anyone want Matt Lauer's mansion?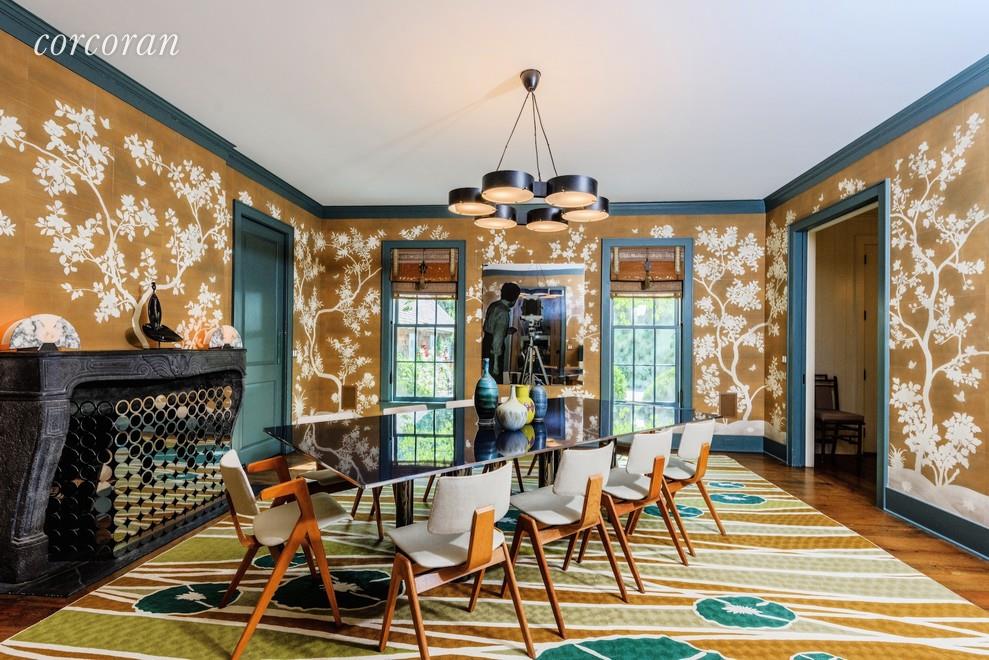 Although you might conclude no one wants the house because of the scandal, that's not entirely true. Curbed Los Angeles reports that celebrities generally tend to have a tough time selling their homes. It could be anything from the higher prices to the fact that they tend to lead very public lives. If you closely follow a certain celebrity — especially if he or she has been on reality TV, there's a chance you know about some of the things that have gone on inside the house. If you find some previous household activity unsavory, that might affect your buying choice.
Homes owned by celebrities generally spend 36 more days on the market than other homes, according to Redfin. Furthermore, these homes usually sell for less than the original asking price.
Next: Here's another big reason a celebrity house doesn't sell.
Another reason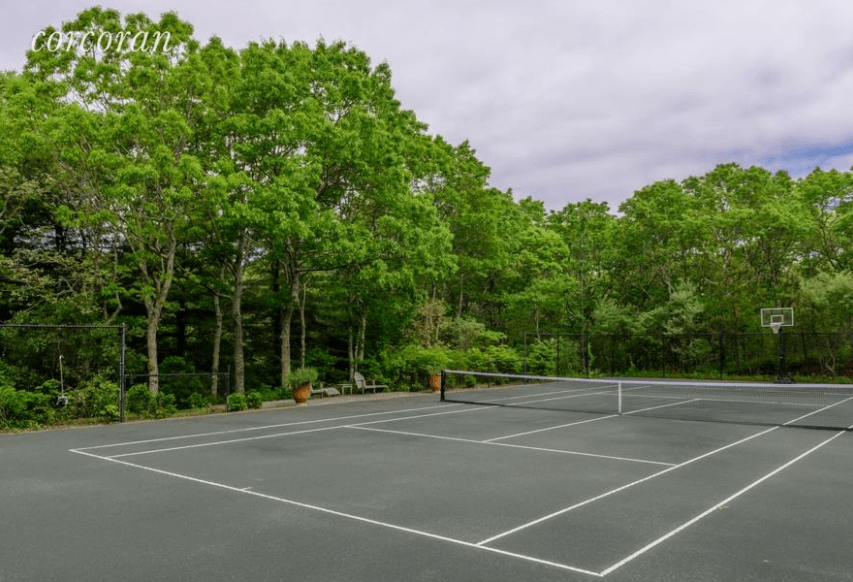 Celebrity homes also tend to have unusual features most buyers are not seeking. A recording studio, in-home hair salon, or elaborate video game room might not fit a buyer's taste. Consequently, this can delay a sale. Says Redfin real estate agent Alec Traub:
Celebrities will sometimes add amenities to a home, which might not be a selling point for future homebuyers. For example, a celeb might install a basketball court in the basement of a home, where another person might want to use that space for something else. Those homebuyers may be less inclined to want to pay the initial asking price.

[In addition,] you wouldn't want to show a famous person's home to just anyone, since stars value their privacy and don't normally want to make their business public. Anyone looking to tour a celeb home would have to go through a vetting process, so the sale of the home takes a little longer than other homes.
Next: Matt's not the only one who has struggled to unload a property.
Other celebrities who had trouble selling their homes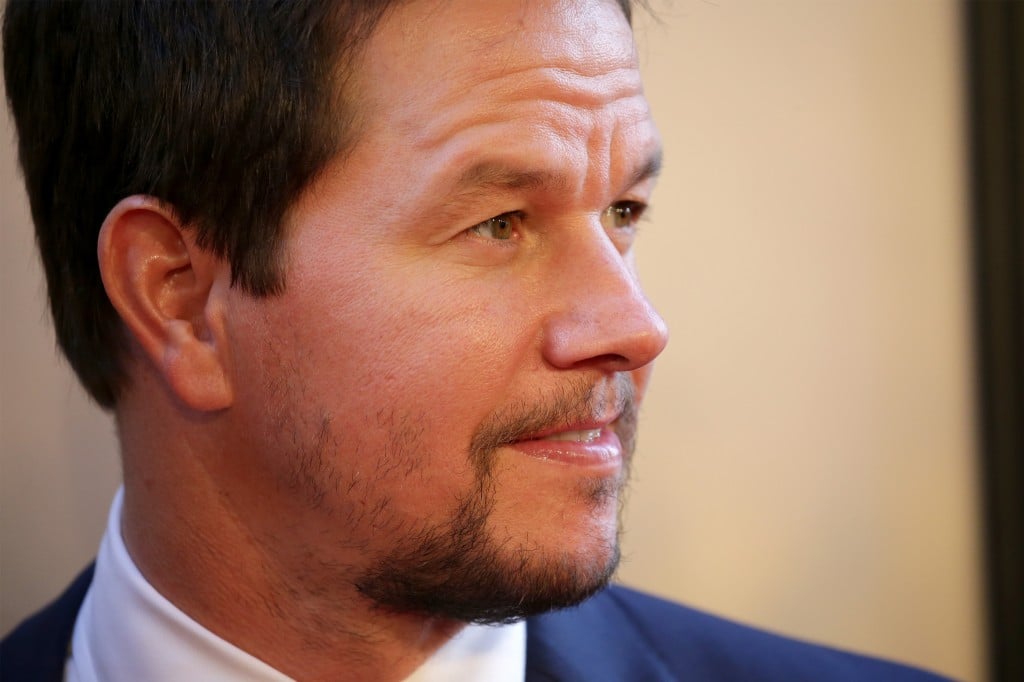 Lauer isn't the first celebrity to run into problems when it comes to selling a home. Stars such as Kelsey Grammer, Mark Wahlberg, Matthew Perry, and Anjelica Houston have had a tough time getting rid of their properties. Each of them had to lower the price of their homes in the hopes of landing a buyer, reports Curbed Los Angeles. So, Lauer is just another member of the club.
Next: Let's peek inside Matt Lauer's mansion.
Here's what's inside Matt Lauer's house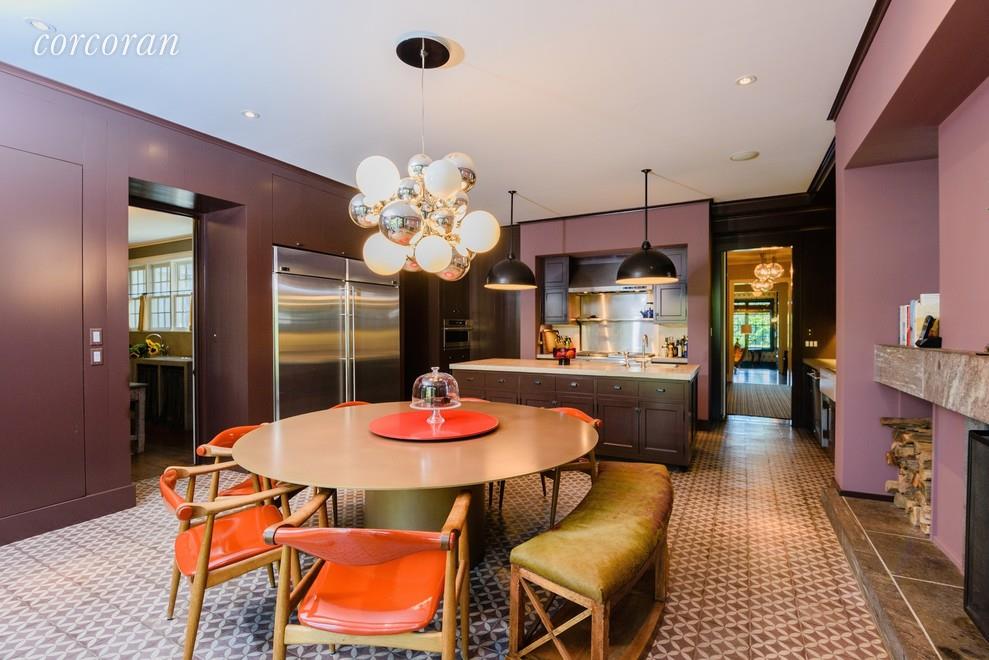 Lauer's house has a ton of space — a lot more space than the average family would probably need. If you're in the market for a $12.75 million home in the Hamptons, you'll have plenty of room to entertain guests, have elaborate parties, and maybe even film a movie.
The Sag Harbor home, which is listed by Corcoran, sits on 25 acres and has six bedrooms and six bathrooms (and two half baths). There's also an eat-in kitchen and a separate dining room.
Next: The outside space is impressive
Outside features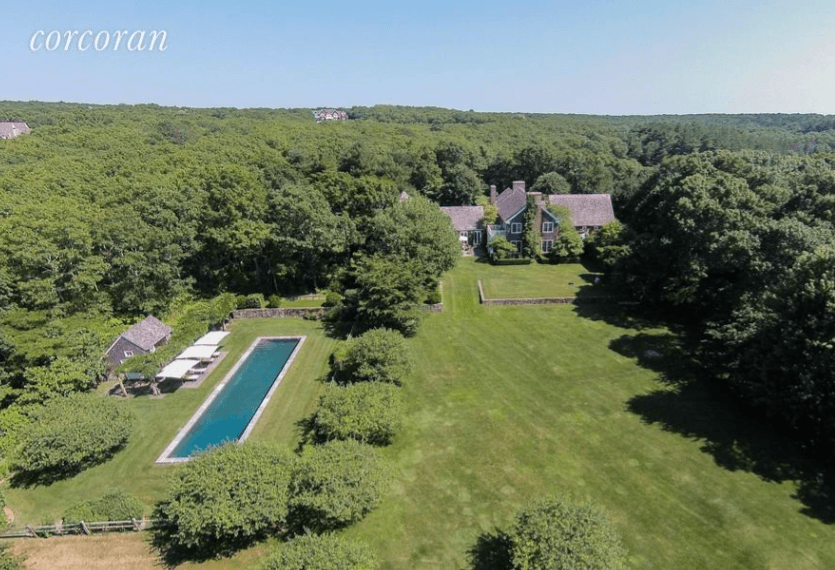 The home features an oversized 70'x20′ heated gunite pool, complete with a pool house and wet bar. If you love playing tennis, you're in luck. The property also has a Har-Tru Tennis Court.
Next: The biggest selling point being pushed in the listing?
Gardens and landscaping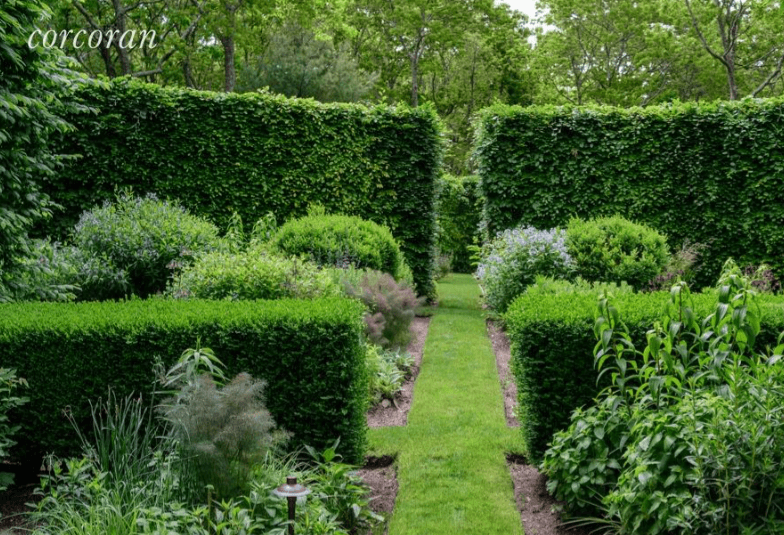 The outside space is definitely a huge selling point the real estate company is trying to push. The first thing noted in the listing description is, "The first offering of this unique 25-acre country estate with park-like grounds and total privacy. Drive up your winding driveway through unassuming gates, beautiful gardens and rolling lawns designed by landscape architect Miranda Brooks, to your own Hamptons resort-like property …"
Next: What about Matt?
What's Matt going to do?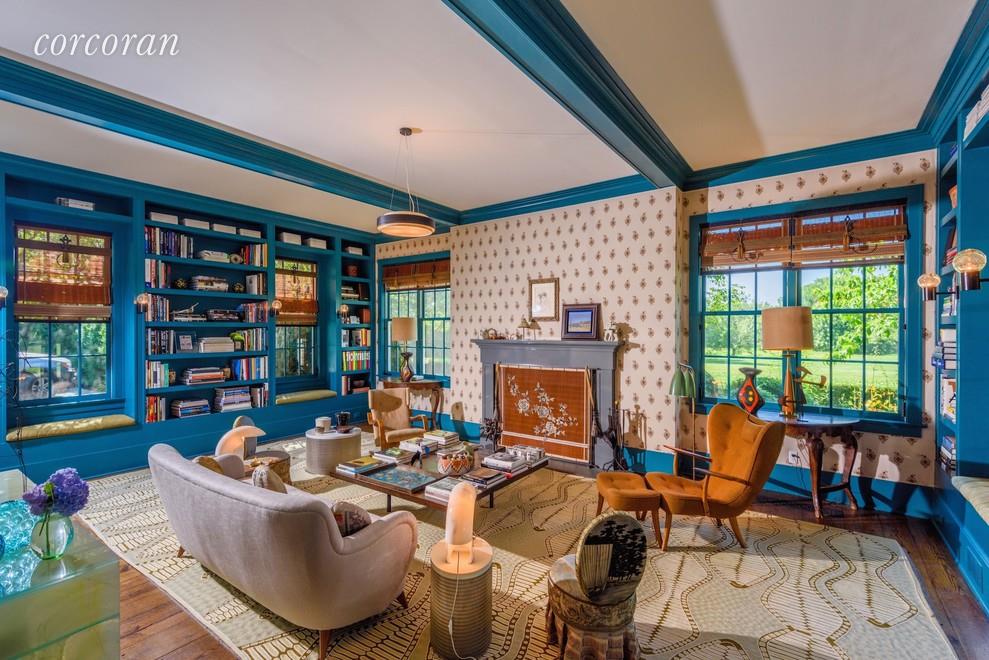 Lauer's home has been languishing on the market for nearly two years. What's he going to do now? Well, our first guess is he's going to give it another go and reduce the sale price even more. After that, it's possible he could rent out the place until he finds a buyer. One star who rents her lavish Manhattan apartment is Jennifer Lawrence. If you're interested in being her tenant, you'll be asked to shell out roughly $27,000 a month for rent.
Follow Sheiresa on Twitter @SheiresaNgo.
Check out The Cheat Sheet on Facebook!