Inside Mario Batali's Net Worth After Selling His Stake in His Former Restaurant Group
Mario Batali was once a world-renowned chef, with restaurants in several countries and plenty of face time on Food Network. However, his success was halted in 2017 after sexual assault and harassment allegations came to light. As a result, Batali has flown largely under the radar the last few years — and even sold his stake in his successful restaurant company. What is the chefs net worth now that he doesn't have the food empire he once did?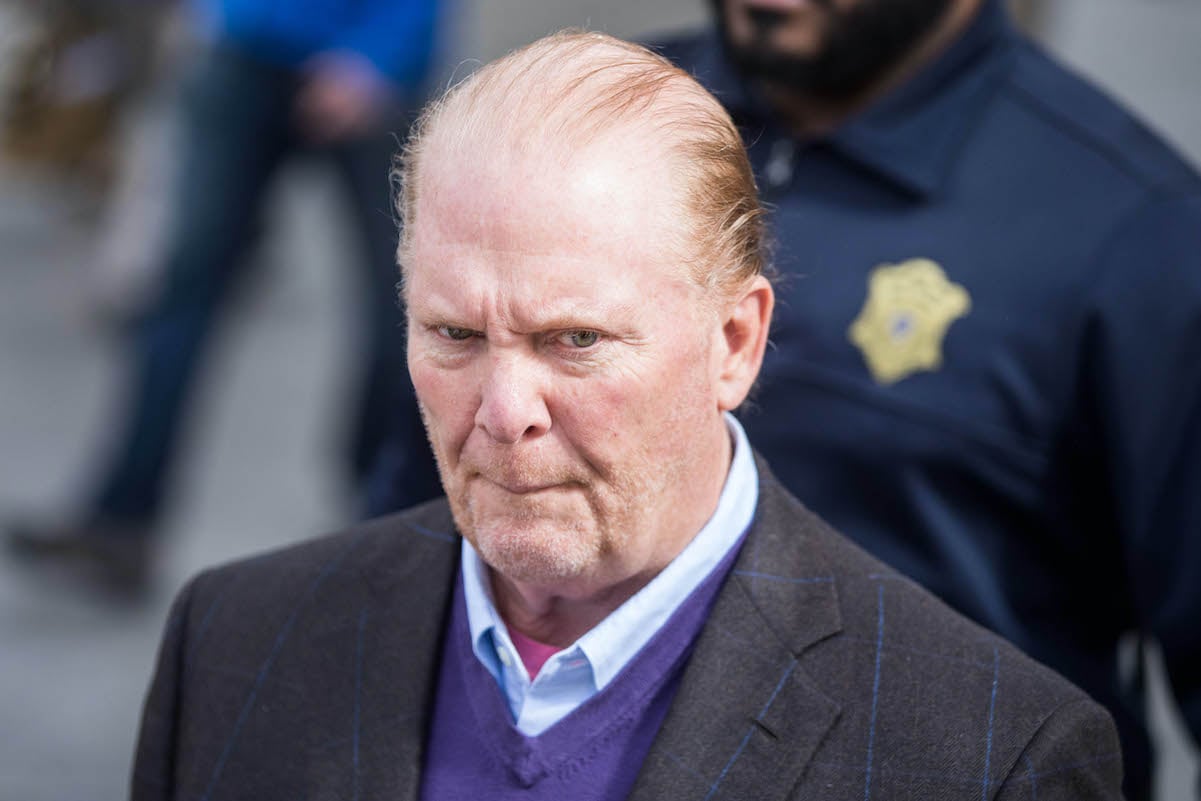 Chef Mario Batali sold his stake in his restaurant group back in 2019
Back in 2017, four women came forward to accuse Batali of sexual harassment and misconduct. Another woman came forward as well, accusing the chef of inappropriately kissing and groping her while taking a selfie. Batali was found not guilty of indecent assault and battery, stemming from the kissing and groping accusations, in May 2022, and the other accusations never made their way to court.
The allegations led Batali to make the decision to step away from his restaurant group, which he owned in partnership with Joe Bastianich, back in 2019, per CNN. The two business partners owned 16 restaurants at the time; the amount of money involved in Batali selling his stake was unclear.
ABC News reports that in 2021, Batali and Bastianich agreed to pay $600,000 to the former employees who claimed they were sexually harassed in the workplace.
Mario Batali is still worth an estimated $25 million
Despite that the accusations saw Batali fall out of favor with the public, his net worth is still quite high. It remains to be seen how much money Batali received for his stake in his former restaurant group.
However, Batali spent years at the top, having owned 22 restaurants at the height of his career. Plus, he had several shows on Food Network, including Molto Mario and Iron Chef America, which certainly helped his income. Batali also has published a number of cookbooks.
While he might not be making as much money now, Celebrity Net Worth still suggests he's worth at least $25 million. It's possible he's still receiving royalties of some kind for his books, provided they're still selling.  
Mario Batali was recently found not guilty of sexual misconduct
In May 2022, Batali went on trial for the alleged kissing and groping of a woman back in 2017. Natali Tene accused the chef of inappropriately touching her while the pair took selfies at a bar. Ultimately, Batali was found not guilty of the misconduct. Batali had waived his right to a jury (which meant a judge would rule on the case), and, according to The Washington Post, Judge James Stanton found that the evidence suggested money was a motive in Tene's testimony.
It's unclear what the future holds for Batali's reputation. He has been laying low since the multiple accusations first came to light five years ago.