Inside Mo'Nique's Long-Standing Feud With Media Mogul Oprah Winfrey
Oprah Winfrey may be loved by people all over the world, but there are some individuals who aren't the biggest fans of her — including comedian, Mo'Nique.
Over the years, Mo'Nique hasn't been afraid to voice her ill-feelings for the former talk show host and has certainly done so on more than one occasion.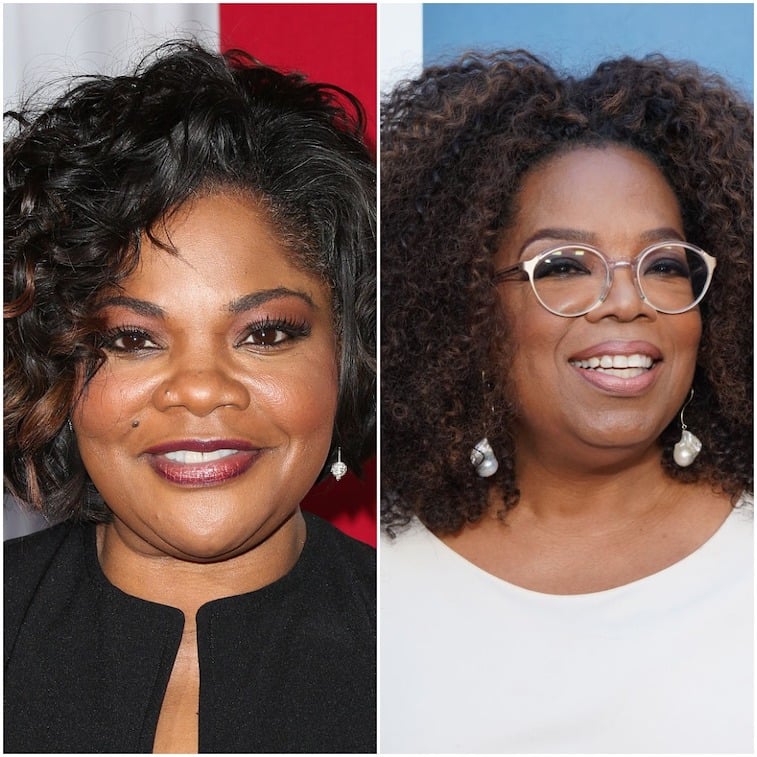 While we thought Mo'Nique and Winfrey would have buried the hatchet and made amends by now, it appears these two are nowhere close to finding a silver lining.
Their feud began back in 2009
Before things hit the fan, Mo'Nique and Winfrey were actually good friends and established a close bond with one another over their openness about having been sexually assaulted by family members.
The celebrities then went on to work together on the 2009 film Precious and the comedian even thanked the media mogul in her acceptance speech when she won the Academy Award for Best Supporting Actress.
Though it didn't seem like there was any bad blood between these two women, Mo'Nique revealed in a video that her relationship with Winfrey took a turn following the film's release.
The two stars' feud first came to light back in 2009 when Mo'Nique made a Periscope video with her husband, Sidney Hicks, to discuss her beef with Winfrey in full detail.
During the video, Mo'Nique shared that Oprah called her up one day to ask if she could invite her brother, Gerald, on to her show to discuss the comedian's accusations of molestation.
"I got a phone call from your brother, the brother that molested you, Gerald," The Parkers star recalled Winfrey saying. "He wants to know if he can come on the show. And before I agree to him coming on the show, I need to call you up to get your approval."
According to Mo'Nique, she gave Winfrey permission to speak to her brother but didn't know the media mogul had also invited her parents on the show, who she was "not on good terms" with.
"Had Oprah Winfrey said to me, 'I have your mother,' I would've said, 'Shut that sh*t down, because I don't want the world seeing my mother, being so greedy over money that she's willing to do anything to go on your show,'" she continued.
Mo'Nique claims Oprah made her "life harder"
Mo'Nique goes on to admit that she was shocked when she saw both of her parents on the show and actually confronted Winfrey about this at an Oscars party in 2014.
While giving actress Lupita Nyong'o advice on being an Oscar nominee, Mo'Nique turned to Winfrey — in front of a room full of people— and said, "Sister, you and I have to have a conversation."
The comedian then told Oprah — still in front of everyone — that she felt betrayed by her and was extremely upset that she went behind her back to invite her mother on the show.
After she was done confronting Winfrey, Mo'Nique said the room was quiet before the talk show host replied, "If you think I did something to offend you, I wanna apologize."
In February 2019, Mo'Nique reignited her feud with Winfrey by telling Steve Harvey in an interview that she had taken issue with the media mogul over the fact that she lent a hand in the comedian being "labeled as difficult" and ultimately blacklisted from the entertainment industry.
"I said no to some very powerful people. I said no to Oprah Winfrey. I said no to Tyler Perry. I said no to Lee Daniels and I said no to Lionsgate," she explained to Harvey. "And the difficulty came in when people that looked like me—like Oprah, Tyler, Lee and I got to put my brother Steve on the list—you all knew I was not wrong."
The comedian recently called out Winfrey for the way she treats people
Though Winfrey had apologized to Mo'Nique in the past, the comedian still harbors some ill-feelings for her former friend and made that pretty clear with her latest social media post.
In a lengthy "open letter" to the talk show host, shared to Instagram, Mo'Nique calls out Winfrey for the way she treats the people who are "accused of the same" crimes.
Mo'Nique reveals that she "felt compelled" to write this post after watching Oprah's interview on CBS This Morning and hearing the mogul say that she tries to find a "silver lining" in every situation after being asked about Harvey Weinstein.
"You also said 'if we make this all about Harvey Weinstein then we have lost the moment'," Mo'Nique writes, before going on to slam Winfrey's decision to produce a #MeToo documentary on Russell Simmons. "When you either are, or were going to be a part of documentary on Michael Jackson, and Russell Simmons, how is that not making it all about them?"
Mo'Nique then shares her "personal experience" with Winfrey by explaining how the former talk show has treated her in the past.
"You've watched me as a black woman, be accused of being difficult for not promoting Precious internationally for Lions Gate, at Lions Gate, Tyler Perry and your request, despite the fact my deal was with Lee Daniels Entertainment," she explains. "How are you for black women when you hear Tyler on audio saying I was right and he was going to speak up but you or him still haven't said a word?"
The comedian goes on to share that she once wanted to be "just like" Winfrey and never thought her preception of the talk show host would change until she saw how people, including herself, were being treated.
"My sixteen year old self didn't know that you in your silence in the face of wrongdoing, would make my life "harder," she penned. "Lastly, please consider standing by the people who are right and not just the 'right people.'"