Inside 'Pawn Stars' Bizarre $5 Million Lawsuit Involving Melted Gold
Most every reality show goes through some kind of controversy, whether it's Survivor's first winner serving jail time for tax evasion, or whether it's people accusing Ghost Hunters of being faked. In fact, almost every reality show of note gets accused of fakery of some sort. And that includes Pawn Stars. 
Pawn Stars, however, might have the controversy to top all controversies: The $5 million lawsuit over melted gold. That's a sentence few would have imagined ever having to write. Fortunately for the show, the news lately is good, as it seems to be rising above the pandemic that has shut down so much entertainment.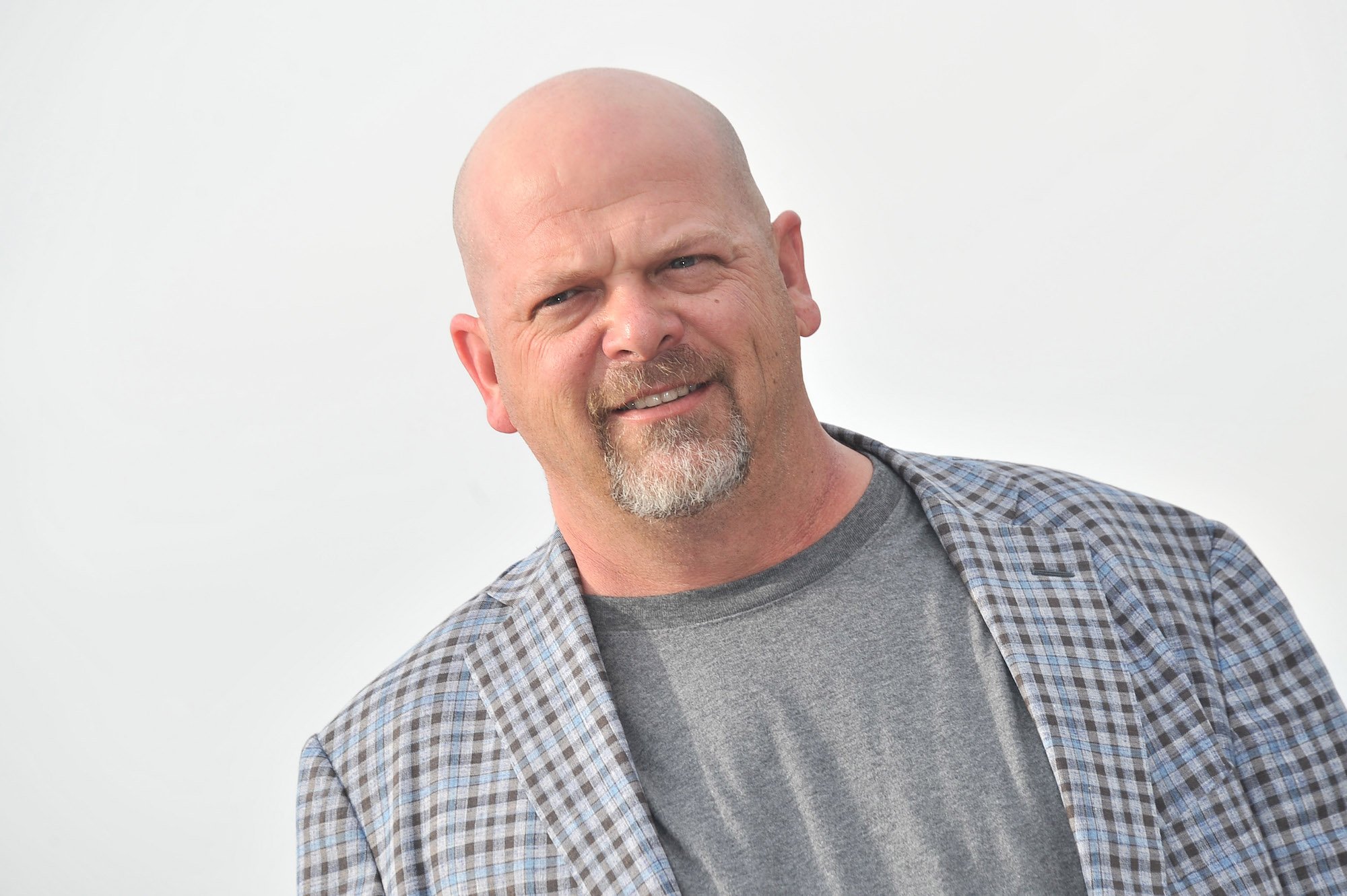 What is 'Pawn Stars?'
At one point or another, most every homeowner has reveled in the fantasy that sitting in their attic is some kind of rare antique for which some generous soul will pay a boatload of money. PBS' Antiques Roadshow is about people having these items appraised by experts. Sometimes the prospective seller lucks out and has something truly valuable. Other times, the item is a curio at best.
Pawn Stars, which has run since 2009 on the History Channel, is basically Antiques Roadshow on steroids. The series takes place in Las Vegas at the World Famous Gold and Silver Pawn Shop, where people try to hawk their wares, hoping for a financial windfall.
Each episode consists of segments devoted to a half-dozen potentially wealth-creating items, in which one of the staff members explains the history behind the object. Interpersonal narratives focusing on the relationship and conflicts among the personnel, Co-owner  Corey's childhood friend, Austin "Chumlee" Russell, works at the shop and figures in the action – and not always in ways favorable to the show. 
How did 'Pawn Stars' face a lawsuit over melted gold?
RELATED: 'Pawn Stars' Richard "Old Man" Harrison: His Death, Net Worth, and How He Made His Money
According to a criminal complaint filed by the State of Nevada in Clark County Justice Court, a coin collection worth an estimated $50,000 was stolen from David Walters' Las Vegas home in November 2013 by Walters' niece, Jennifer Beckman. The complaint alleges Beckman stole the collection taking parts of it to  Las Vegas' Gold and Silver Pawn shop, where she sold the coins in separate visits, as reported by ABC. 
However, the shop was not notified by police that the coins were stolen until the next month. By that time, the coins were long gone; "We go through them," says spokesperson Laura Herlovich. "If the grader is not someone we trust, the cases are cracked open and the coins are sent out to be melted down. That was the case here. I don't know for sure, but I believe a majority were melted down. They weren't worth what he [Walters] thought they were worth." 
The law stipulates that although pawn shops in Nevada are required to hold onto items for 30 to 90 days in case the owners want them back, gold coins aren't subject to that law. Unfortunately for Walters, that meant his collection was gone by the time he tracked it down.
What's going on with 'Pawn Stars' now?
This is just one of the many controversies the show has faced over the years. One of the more lurid episodes, reported by USA Today, was when Chumlee was arrested on drugs and weapons charges after police searched his home. Although the charges were serious, Chumlee's legal team negotiated a deal so that he was only guilty of misdemeanors. 
Lately, news about the show is more positive. The Las Vegas Review Journal  reports that the show has become one of the first to resume production amid the coronavirus (COVID-19) pandemic. The deal was mutually beneficial for the show and for The History Channel, which plans to make 25 new episodes of Pawn Stars despite the coronavirus. The show has been on for 17 seasons. 
"We have this whole lockdown going on, and networks cannot cast new television shows," Rick Harrison said during a live interview for "PodKats!" Friday at Gold & Silver Pawn. "Basically they are running low on content, so they came in and asked if we can start airing early. I said, sure, I need some business making money here."