Inside Princess Diana's Most Iconic Royal Family Looks From Revenge Dress to Wedding Gown
Princess Diana tragically died in 1997, but her legacy lives on in many ways. Legions of royal family tree admirers remember her for her strength and courage as a mother and public figure. She withstood public scrutiny in a way that would test just about anyone. 
Another way in which Diana's legacy has carried on is her status as a royal family fashion icon. Throughout the years, she became well known for her memorable fashion style. As with anyone well-attuned to the fashion world, Diana's sensibilities adapted throughout the years. Let's take a closer look at her royal family looks and the famous Lady Di dresses.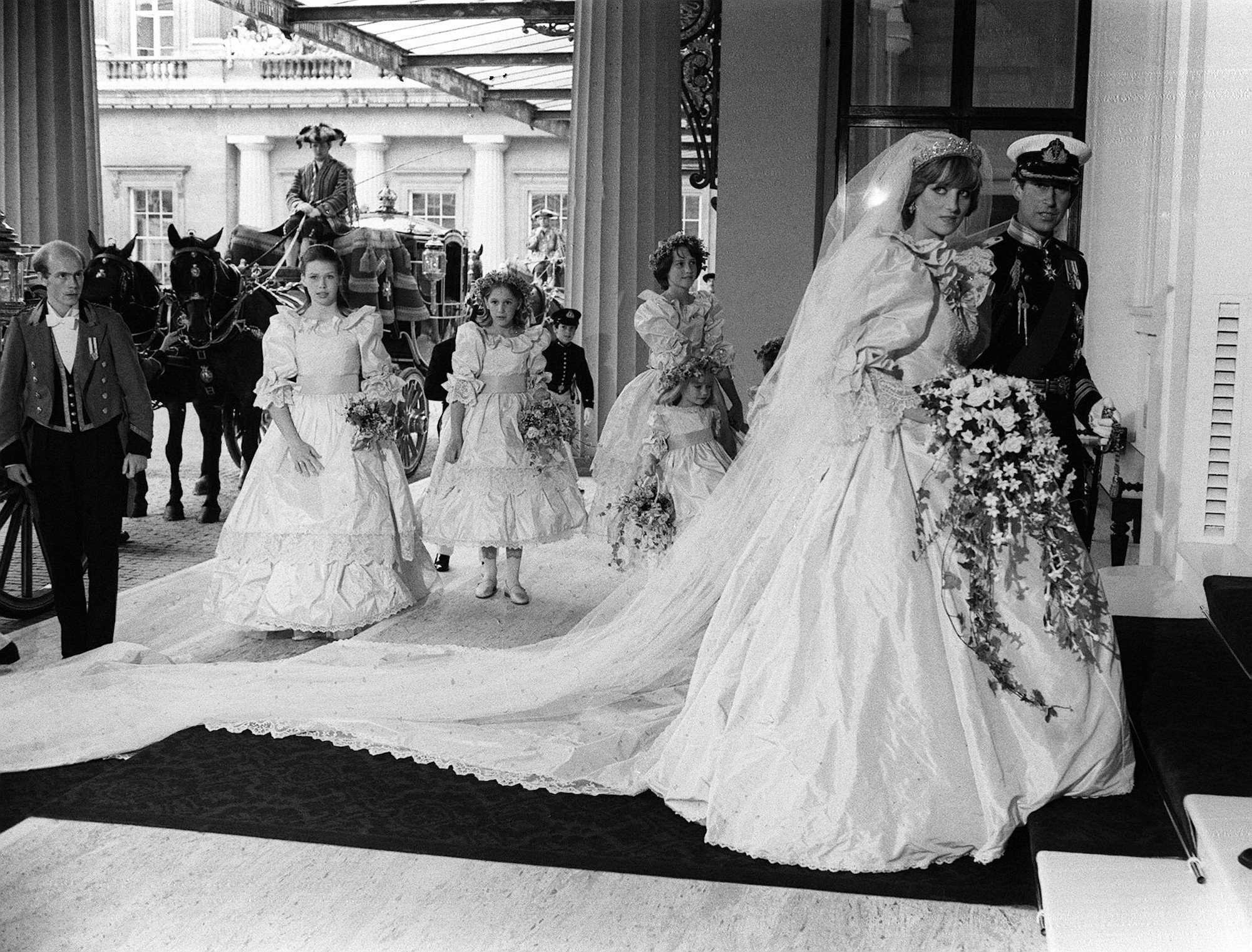 Let's take a closer look at three of Diana's most iconic looks – which ranged in style from a prim wedding gown to a bold "revenge dress."
Princess Diana's wedding gown left a lasting impression
While her marriage to Prince Charles didn't last, the memory of Diana's wedding dress certainly did. It was one of her most famous royal looks and stands out among the royal family tree of dresses. 
According to a Marie Claire piece on some of Diana's most lasting fashion statements, she had a somewhat conservative style before being introduced into the royal family. One of Diana's former stylists even said that "Diana started off being really safe with her style." 
Her wedding dress aligned with this type of look – though one would expect nothing less from a dress meant for a royal wedding. It featured a very long tail, puffed-up sleeves that would make Jerry Seinfeld's puffy shirt appear modest and large amounts of a silk-like fabric known as taffeta.
The dress had to be seen to be believed and likely took countless hours to design. What might be most amazing about it is that the royal designers actually put together a second, backup dress in the event of an emergency.
Diana's royal family fashion style in the 1980s provided many unforgettable royal fashion choices
After her marriage, Diana began to grow more confident in her role. Her fashion choices reflected this. In the 1980s, after marrying Charles but before their union fell apart, Diana began to experiment with bolder choices. She often wore loud, colorful evening gowns. Undoubtedly, she had many unforgettable royal fashion choices.
She wore one midnight-blue gown while dancing with Hollywood star John Travolta on a visit to the United States. This may be her most memorable look from this period, as it marked a distinct shift away from her more traditional appearance.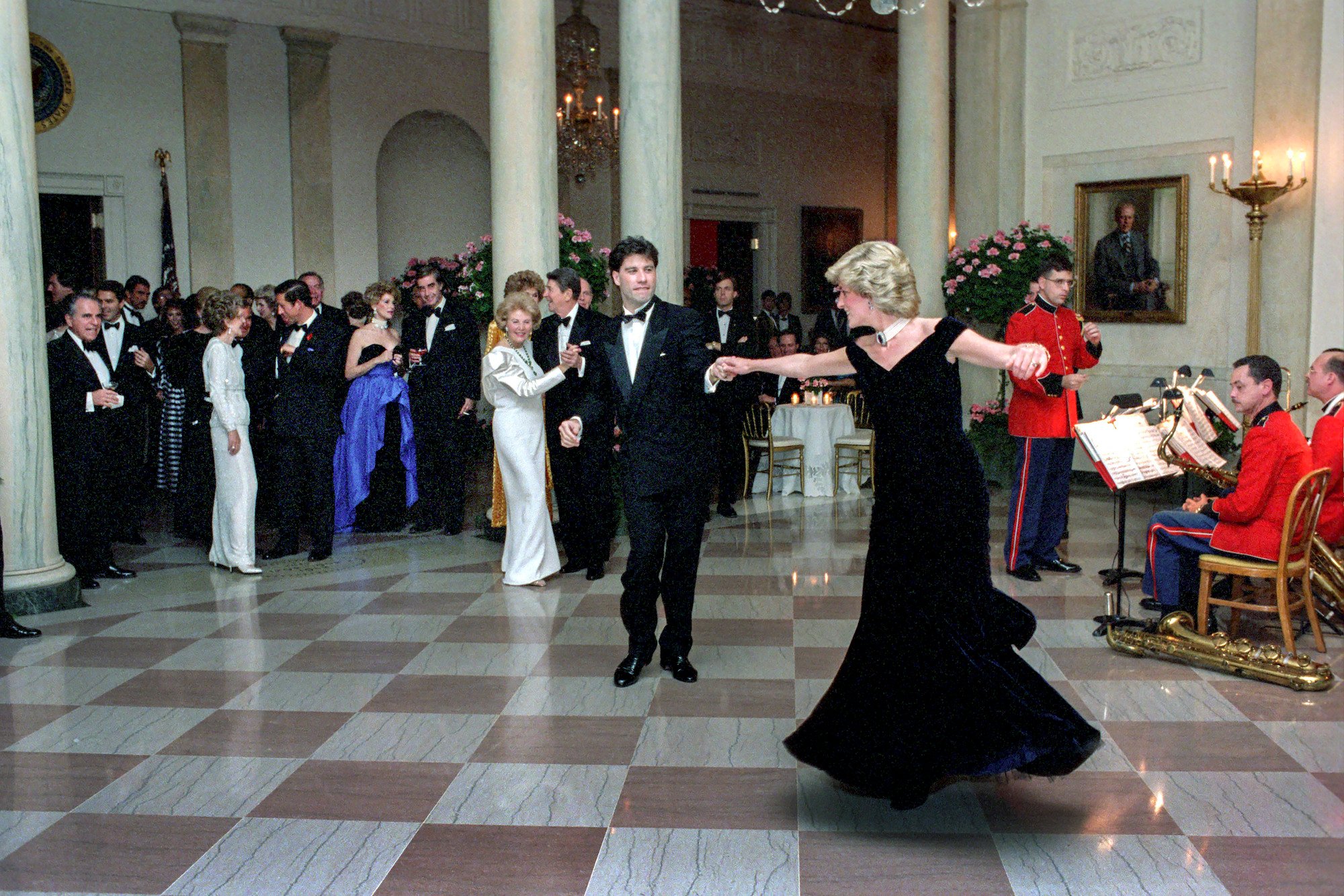 Diana's big, sequin gowns became the norm for major nightlife events while she dressed in bright, elegant suits for daytime appearances. She also took careful note of her accessories, going for stylish but understated additions like her pillar-box hats.
Diana had a 'revenge dress' she wore after her divorce
In the 1990s, Diana experienced a painful, protracted divorce from Prince Charles. The breakup of her marriage played out on the most public of stages, likely making it even more excruciating for all parties involved. One can't blame her for wanting to have a bit of fun after going through such an ordeal, and her fashion style reflected that.
What brands do the royal family wear for revenge? Diana's style was much more understated in the '90s with less ostentatious colors. She wore an impossible to ignore piece that was called a "revenge dress" designed by Christina Stambolian. It was light blue with a plunging neckline, showing off her shoulders.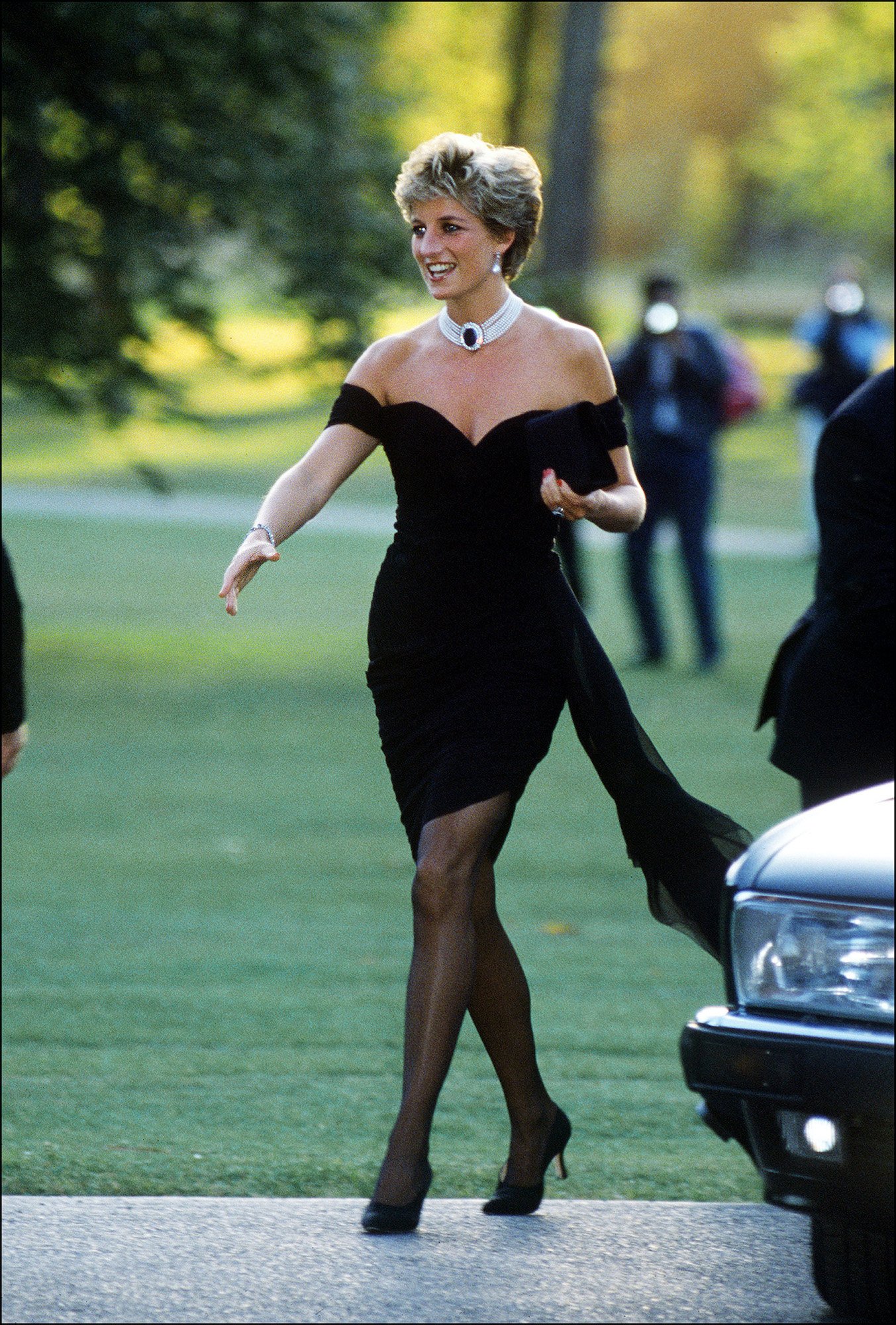 Diana debuted the new look on the same night Charles admitted to his longstanding affair. It was her confident statement that, despite being in an awful marital situation, she wasn't going to shy herself away from the public eye. It seemed like part of Diana's willingness to embrace her role as a public figure and reclaim her own independence.
RELATED: Prince Charles Doesn't Want to 'Be a Distraction' at Ex-Wife Princess Diana's Statue Unveiling, Here's Where He'll be Instead