Inside Priscilla Presley's $16 Million Beverly Hills Home
Priscilla Presley, ex-wife of the late Elvis Presley, has a net worth of more than $50 million. She oversees Graceland, partners with companies such as Hallmark, and is very close to her children and grandchildren.
Currently, she is making some changes in her life. On Aug. 21, she put her vast Beverly Hills mansion on the market for $16 million, marking the first time the house has been for sale in over four decades. Here's a peek inside this sprawling celebrity home.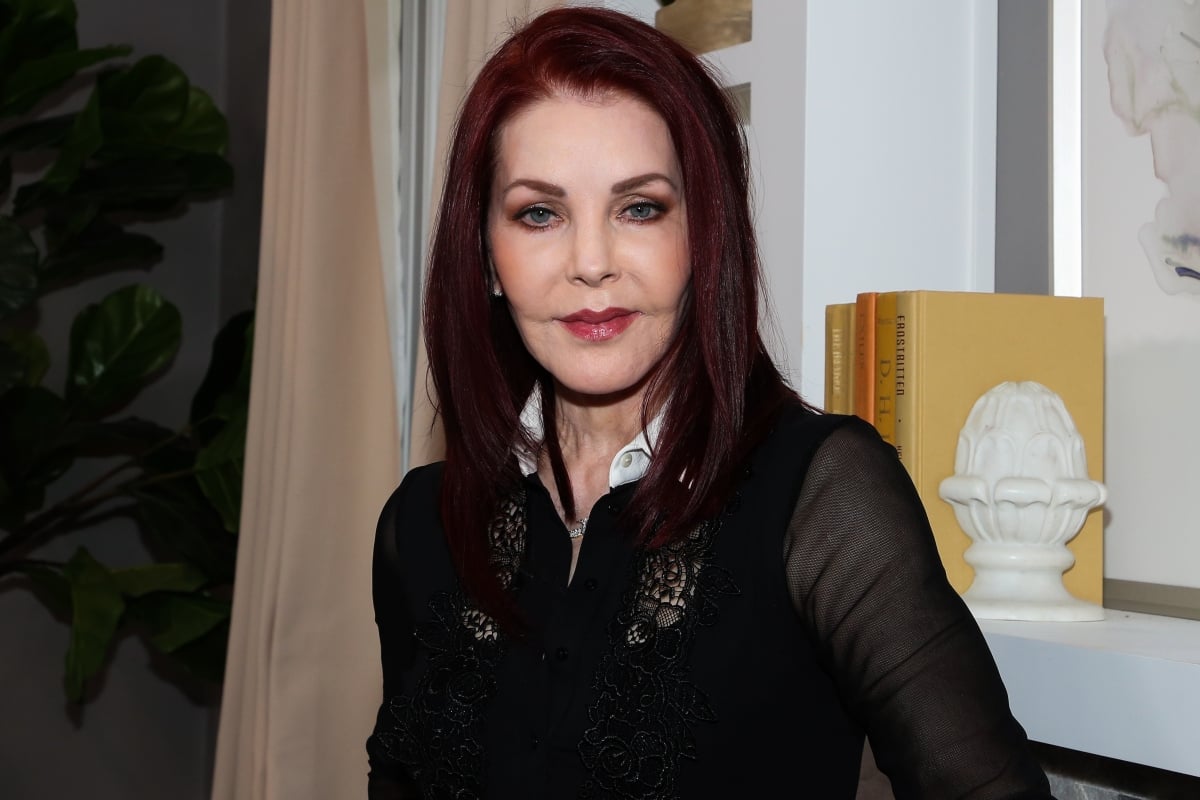 Elvis and Priscilla Presley acquired multiple properties together
When Priscilla first met Elvis, he already owned Graceland, a property he bought in 1957. During their six-year marriage, the couple bought a number of houses in California. When they first married in 1967, they purchased a home on a street known as "Billionaires' Row" for $400,000, per Beverly Hills Magazine.
The Presleys went on to acquire other houses in or near Beverly Hills, and once the couple divorced, the properties were divided up as assets. Priscilla went on to buy a house of her own.
A peek inside Priscilla Presley's Beverly Hills home
Presley purchased an Italian-style villa in Beverly Hills a few years after her divorce. She and Elvis maintained an amicable relationship after their split, and she wanted to live close to make it easier for him to visit their daughter, Lisa Marie. The rock and roll star lived nearby in Holmby Hills.
Listed by Hilton & Hyland in August, the home is described as a "private enclave" that sits on one acre. It features seven bedrooms, nine bathrooms, a pool, and tennis court.
According to its description, "nearly every room opens out to lush gardens, terraces and rolling lawns." Scroll through the Instagram gallery of photos below.
The house — originally built in 1951 — also has a library, separate guest suite, and maid's quarters. Presley has called the Summit Drive abode home for 45 years.
Presley also sold her Brentwood house in 2019
In 1976, Presley purchased a home in the Brentwood area of Los Angeles for her parents, Ann Lillian Wagner-Beaulieu and Paul Beaulieu. According to Architectural Digest, she paid $170,000 for the one-story, three-bedroom home. She kept in the family for 40+ years.
After Presley's stepfather passed away, her mother remained in the home and Presley reportedly wanted to sell the place to move her mother in with her. The home hit the market in May 2019 for $3.65 million and sold less than one month later for $3.8 million.
Priscilla Presley and her family are grieving
In July, the Presleys experienced a family loss when Lisa Marie's son Benjamin Keough died by suicide. Priscilla Presley released a statement via Facebook.
"These are some of the darkest days of my family's life. The shock of losing Ben has been devastating," she wrote.
"Trying to put all the pieces together of all the possible whys has penetrated my soul. Each day I wake up I pray it will get better. Then, I think of my daughter and the pain she is going through as she was a doting mother. Ben's father, Danny, who is completely lost, as Ben was his only son. Riley, so loving and so close to him; Harper and Finley, who absolutely adored Ben. Navarone, who struggles deeply with loss and death. Rest In Peace Ben, you were loved."