Inside Soap Star Nathaniel Marston's Tragic Death
In the fall of November 2015, daytime soap star, Nathaniel Marston, lost his life in a tragic accident that still echoes among the soap community. At just 40 years old, Marston's life and career ended abruptly, leaving friends, family, and fans, in mourning. Here's a look at exactly what happened.
'One Life to Live' fired Nathaniel Marston after assault charges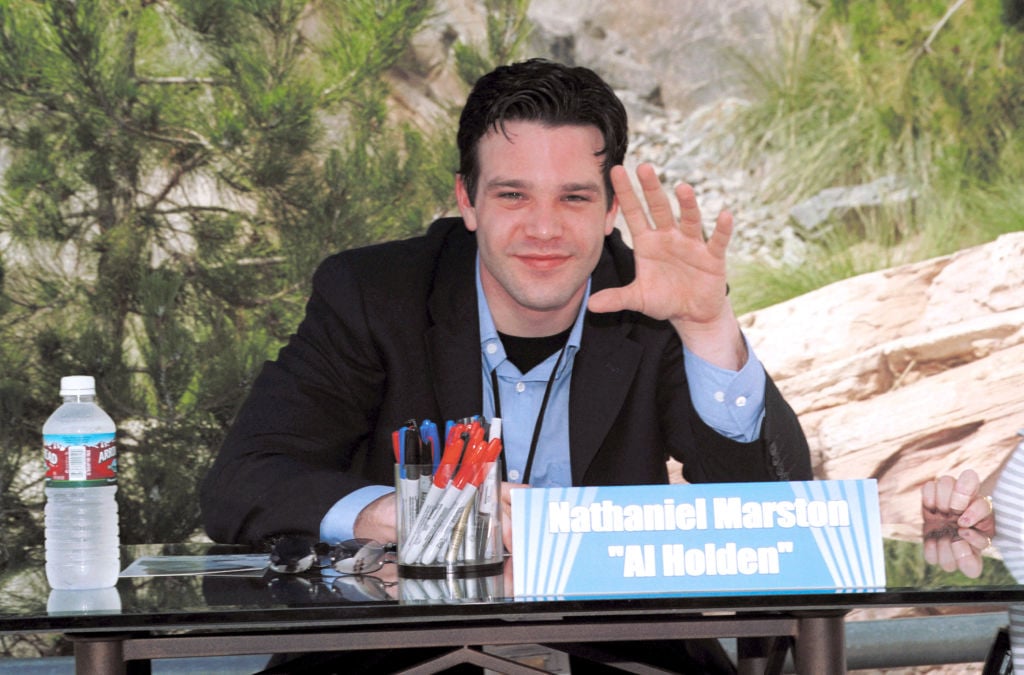 RELATED: What Was Chris Trousdale's Net Worth at Time of His Death?
One Life to Live and As the World Turns star, Nathaniel Marston, joined the Hollywood ranks in 1996 with his first role as Jack Tisdale in the TV series, Matt Waters. According to his website, a talent agent discovered the star while at a Beverly Hills bakery.
The Sharon, Connecticut native's "big break" came in 1992 via the role of Al Holden on One Life to Live. Fans helped resurrect Marston's place on the soap as a spirit after he'd been killed off.
The former amateur boxer appeared in 195 episodes before a 2007 arrest on assault charges for attacking three men and resisting arrest. This led to his firing from the show, according to NY Daily News. Marston pleaded guilty to a misdemeanor charge against which resulted in an anger-management program and no jail time.
Later, Marston scored the role of Eddie Silva on As the World Turns. He appeared in 11 episodes between 1998-1999 and earned a Soap Opera Digest Award nomination for "Outstanding Male Newcomer."
How did Marston die?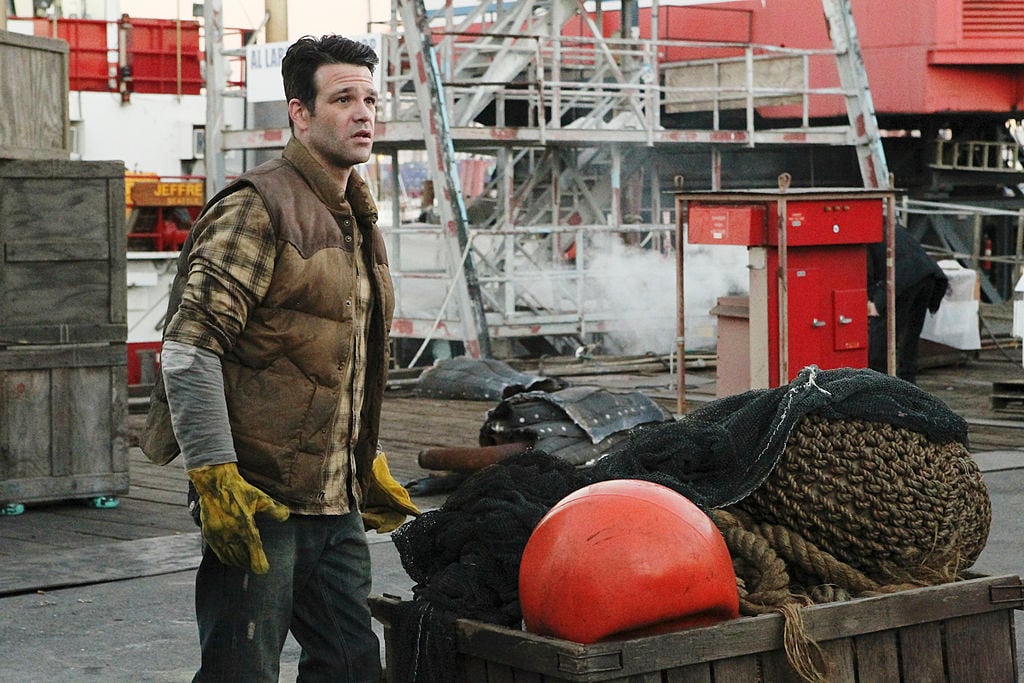 RELATED: Lauren London Admits Her Faith Has Been Tested Following The Death Of Nipsey Hussle On 'Red Table Talk'
Following the One Life to Live actor's alleged drug and alcohol addiction and treatment, he stepped away from the limelight to work on his mother's ranch in Nevada. There, however, things took a heartbreaking and unexpected turn.
On the evening of Oct. 30, 2015, Marston was involved in a single-car crash. According to CNN, police suspected Marston may have fallen asleep while driving. His truck flipped several times and Marston was ejected from the vehicle. Marston was not wearing a seatbelt and no drugs or alcohol were found via the autopsy.
The family released a statement days later saying the actor suffered critical injuries and had undergone surgery in a Reno hospital. Initially, Marston was assumed to pull through, albeit with the loss of his lower extremities as a quadriplegic.
"However, in the early morning hours of November 5, his heart stopped on two separate occasions requiring doctors to use an external pacemaker to regulate his heartbeat. He remains in critical condition, fighting pneumonia, a heart infection and irregular pulse," the statement read.
Marston died on Nov. 11, 2015.
Here's how friends and family remember the actor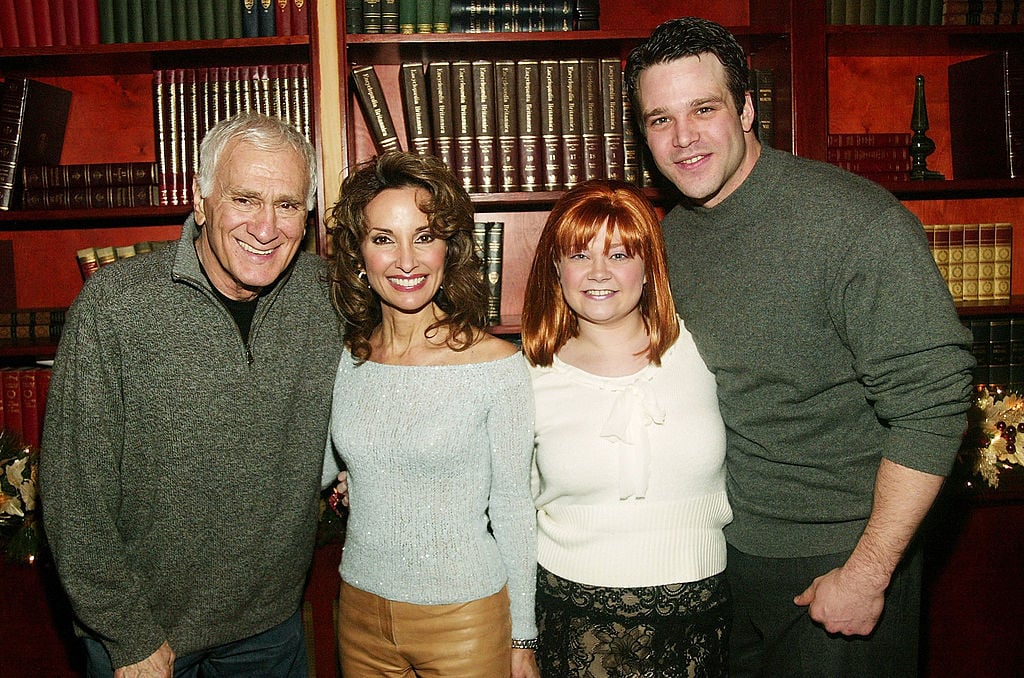 RELATED: How Did Lauren Holly's Brother Die?
Marston's mother, Elizabeth Jackson, shared the news on Facebook.
"It is with a heavy heart that I share this devastating news," she wrote. "My beloved and cherished son… who was putting up the good fight until last night was not able to continue due to the traumatic and devastating nature of his injuries. Nathaniel passed away peacefully as I held him in my arms."
She continued: "His injuries, which Dr.'s did their best to heal were not responding to treatment and one after another his bodily functions failed to support his life. Had Nathaniel lived he would have required a ventilator and would never have been able to utter one more word and would have been sentenced to life as a quadriplegic.
"A condition that Nate would have never have been able to tolerate. By God's love and mercy Nathaniel was spared this living hell and has traveled on to be with God, his cherished Grandmother Mary Jackson, Grandfather John Jackson, and my sister his Aunt Nora."
Others in the industry tweeted their thoughts and condolences as well.
"I remember the love and warmth my former OLTL co-star showed me. Sending prayers to Nathaniel Marston's family. RIP," former co-star, Tika Sumpter, wrote.
"This is incredibly sad… Life is fragile. My thoughts and prayers go out to the family of #NathanielMarston RIP," The Young and the Restless and General Hospital actress Michelle Stafford added.
"My friend Nathaniel Marston will be missed, our memories together will never die! RIP my Brother," former co-star, Sean Ringgold, said.