Inside Supermodel Naomi Campbell's Curious Dating History
Naomi Campbell is one of the most recognizable supermodels in the world. Campbell has walked the runway for some of the most iconic designers of all-time and has also made appearances as an actor in various television shows and films. The influential model/actress is also known for a flurry of various romantic relationships throughout the years, both with some of the wealthiest businessmen and some of the most recognizable celebrities of all-time. This fascinating dating history has caused fans of the international model to wonder: who are the people have Campbell dated, and is she still on good terms with her high-profile exes?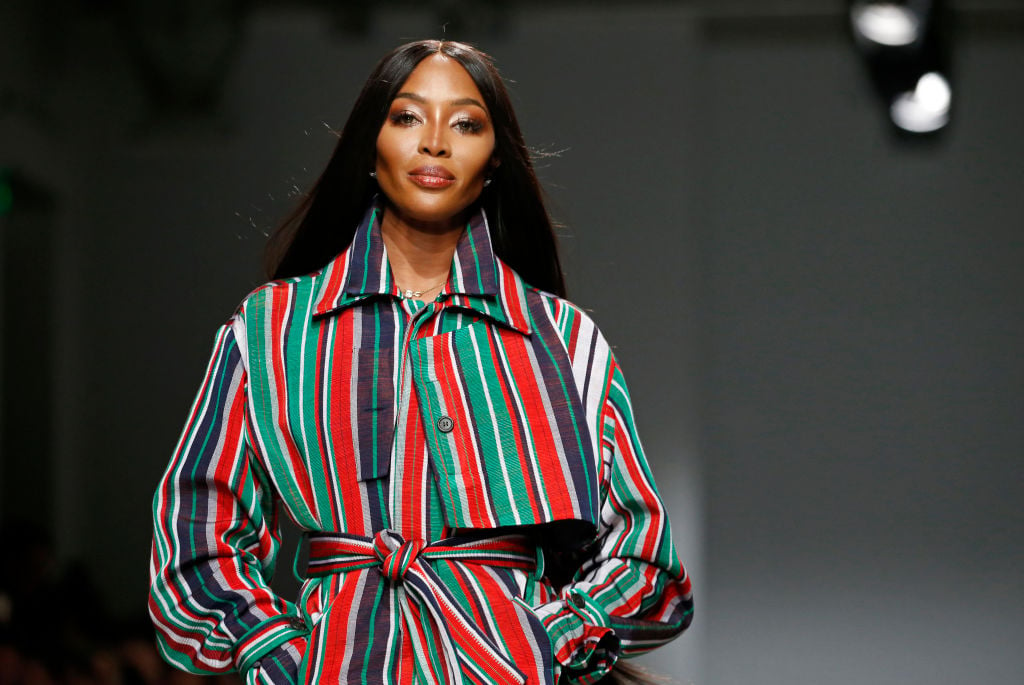 Who is Naomi Campbell?
RELATED: What Is Supermodel Naomi Campbell's Net Worth?
Naomi Elaine Campbell was born in London, England in 1970. Campbell's first appearance in the public eye came when she was just seven years old, as she appeared in the music video for the Bob Marley classic "Is This Love." She then began her modeling career at 15 and appeared on her first magazine by the time she was 16. The model has appeared on countless magazine covers, been in iconic music videos, and is considered one of the most recognizable faces in the world. Besides modeling, Campbell also has a prolific acting career and has appeared in several television shows. These shows include Ugly Betty, Star, Empire, and American Horror Story. Campbell also had a cameo as herself in the film Zoolander 2, which is about the wild world of modeling. The supermodel and actress clearly has had a long-reaching and impactful professional career, but what some may not know is that she has also had a very interesting personal life, especially concerning her high-profile romances. 
Who has Campbell dated?
The gorgeous and cultured Campbell has had a number of similarly gorgeous and cultured romantic partners. Campbell has said to have been involved with some of the richest men in the world including, Italian businessman Flavio Briatore, oil magnate Badr Jafar, Brazilian real estate tycoon Marcus Elias, and Egyptian tobacco businessman Louis Camilleri. She has also been linked to Saudi businessman Hassan Jameel, who dated musical icon and businesswoman Rihanna after his time with Campbell.
The supermodel has also reportedly dated a veritable who's who of Hollywood and worldwide celebrities, including U2's Adam Clayton, hip-hop mogul Sean "Puff Daddy" Combs, former One Direction heartthrob Liam Payne, the legendary Robert De Niro, and the famously flirtatious Leonardo DiCaprio. Campbell was engaged to Clayton in 1993, but the engagement was broken. Each of these relationships is now over, and it seems that Campbell is not currently romantically involved with any man famous or otherwise. 
Is Campbell on good terms with her exes?
While these high-profile relationships are as of now over, Campbell remains on mostly good terms with her various exes. In an interview with The Guardian, Campbell said that there was only one former partner that she is not on the best terms with. Campbell refused to name which one of her exes she is referring to, but it is very possible that the supermodel is referring to her most recent relationship with Payne. The former member of One Direction has refused to acknowledge his relationship with Campbell, and Campbell told Payne during their relationship that he should not get too attached to being with the supermodel. Whether Campbell is on good terms with her exes or not, she is in a good place with herself. In her Guardian interview, Campbell said this about love and romance, and the importance of self-love, "I love a lot of people for different reasons. And the other thing that's taken me a while to understand in my growing up is that you have to accept and love yourself first, and not be validated by someone else." Campbell is clearly an accomplished woman with the confidence to be true to herself, and a person that understands how important self-love is.