Inside Tamar Braxton's $2.4 Million Farmhouse
Tamar Braxton is rebuilding her life after a tumultuous few years. In addition to terminating her contract with We TV, Braxton is back in the studio and has a new podcast. She is also celebrating being a first-time homeowner of her own digs. She made the revelation in recent interviews and on social media. The new pad is a perfect mini-mansion for the single mother.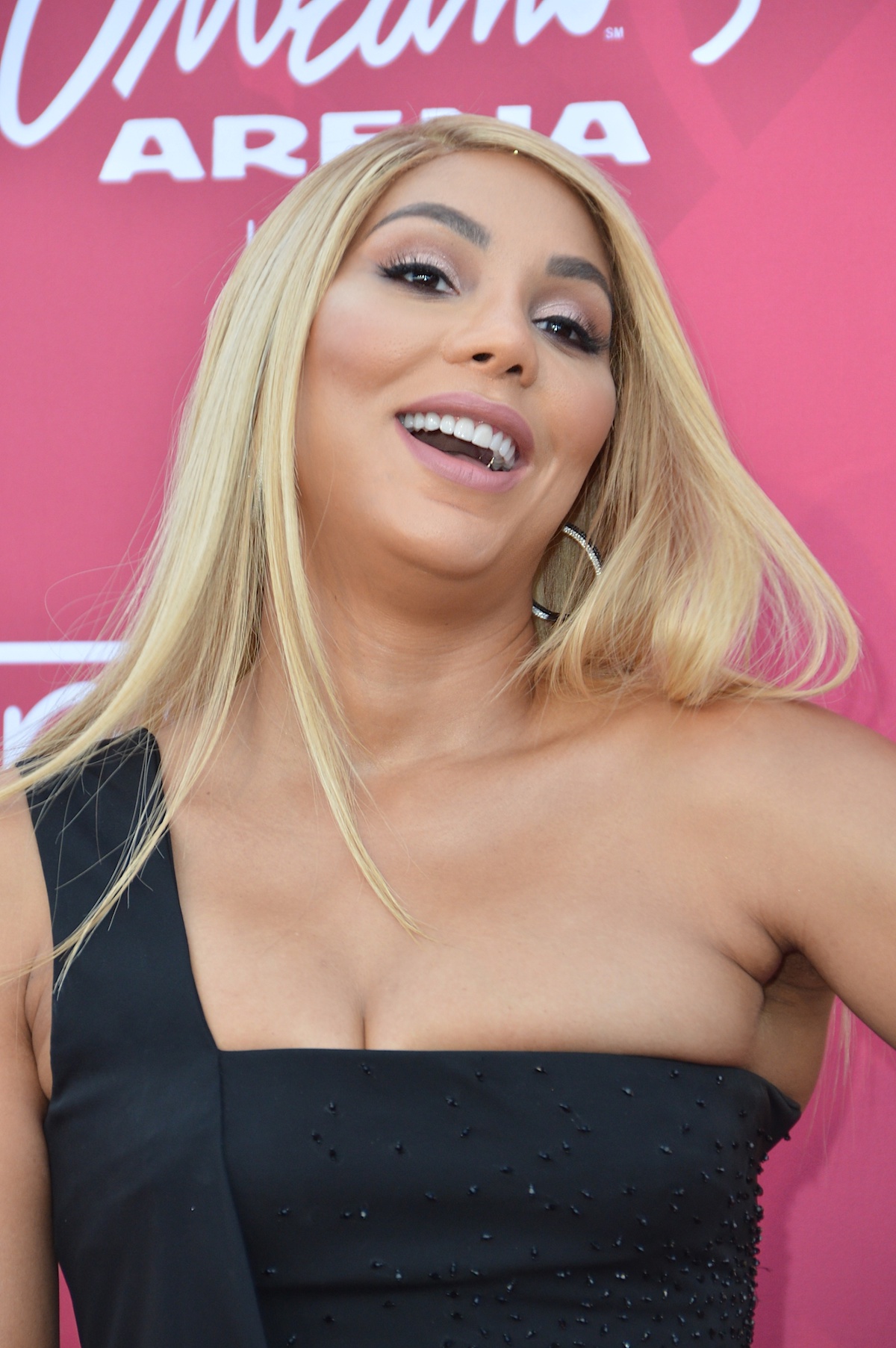 Tamar Braxton lived in an apartment after her divorce
Braxton once called the Kardashians her neighbors. Her marital mansion in Calabassas was featured on Braxton Family Values and Tamar & Vince. Braxton's ex-husband Vincent Herbert paid for the property in 2013 shortly before the birth of their first child, Logan.
The 15,016-square-foot Mediterranean and Italian-style mansion boasts seven bedrooms, nine full bathrooms, and two half bathrooms. The estate also has a 15-car subterranean garage, family room, multiple fireplaces, offices, game room, champagne room, a glam room, a poolside guesthouse.
The house was put on the market amid their split in 2017 for $15 million and sold for just under $10 million a year later, per Variety. 
Related: Tamar Braxton Says Her Ex-Husband, Vincent Herbert, Was Jealous of Her Success
Braxton moved into a two-bedroom condo in Beverly Hills. After winning Celebrity Big Brother in 2019, Braxton spoke of downsizing.
"Me and my son moved into an apartment and every day he asks about his old house," she told E! News. "And about a month and a half before I came onto the show, I told him I was going to work really hard to make sure he has a new house and God provided."
Tamar Braxton's new home is in the suburbs of Southern California
Braxton took the winnings from Celebrity Big Brother as she promised toward the purchase of a new home.
Her new two-story, 3,800 square-foot property is described as a "modern farmhouse" and was just completed in 2020. Braxton's abode has six bedrooms and six bathrooms. The open floor plan home leaves plenty of room for entertaining.
One who boasts of her love for cooking, Braxton's spot has a gourmet chef's kitchen with a built-in breakfast table and family room with a warm fireplace. 
Related: Tamar Braxton Says Issues in Her Marriage Contributed to Her Stepping Away From the Music Business
The backyard is equipped with a one-bedroom and one-bath cabana. It also has a barbecue and fire pit, a Jacuzzi, and a swimming pool with a waterfall.
Per Sacbee, the master bedroom has its own private retreat with its own balcony, walk-in closet, a second fireplace. The hotel-style master bathroom features double vanities, a walk-in shower, bathtub, and separate makeup vanity.
Braxton snagged the house for $2.4 million, a $20,000 discount from the original asking price.
The singer is proud of her new life after a rough few years
In a recent Instagram post, Braxton spoke of being proud of where she stands today as life post-divorce and an attempted suicide in 2020 almost cost her everything. In a separate post in honor of her 44th birthday on Mar. 17, she also opened up about money woes.
"I'm so grateful that my 44th celebration around the sun is filled with those who truly love me flaws & all, was here when my face actually hit the pavement and I was left homeless, heartless, jobless and 50 pounds overweight," she wrote. "I'm proud of myself!"
Braxton opens up about the new phase in her life on her new podcast Underconstruction.