Inside Terry Bradshaw's 4 Marriages to Tammy, Charla, JoJo, and Melissa
Terry Bradshaw is a man of many hats. Of course, the 72-year-old is best known for being a former celebrity football pro and thriving sports broadcaster.
Terry Bradshaw is a man of many hats. Of course, the 72-year-old is best known for being a former celebrity football pro and thriving sports broadcaster.
However, if you ask Bradshaw, he will say that he is in the horse and cattle business, per Closer Weekly. Bradshaw played four years of football at Louisiana Tech before being selected as the first pick in the 1970 NFL draft.
Bradshaw would go on to have an extraordinary pro career, defining what it meant to be a top NFL quarterback for generations. After winning four Super Bowls with the Pittsburgh Steelers, Bradshaw's football career came to an end in 1983.
Soon after his playing days were over, Bradshaw became an NFL analyst. His initial work as an NFL analyst would lead him into a lucrative broadcasting career later on down the line. 
Ultimately, Bradshaw's broadcasting career opened up a plethora of doors for him in the entertainment industry. While Bradshaw has achieved a multitude of success and wealth throughout his life, one sector of his life that he has struggled in is love. 
Terry Bradshaw has been married four times and divorced three, but maybe if he uses the right playbook, the fourth time will be the charm. Read on to learn a little bit more about all of Bradshaw's wives and his tumultuous love life.  
Two trips down the aisle for Terry Bradshaw during the 1970s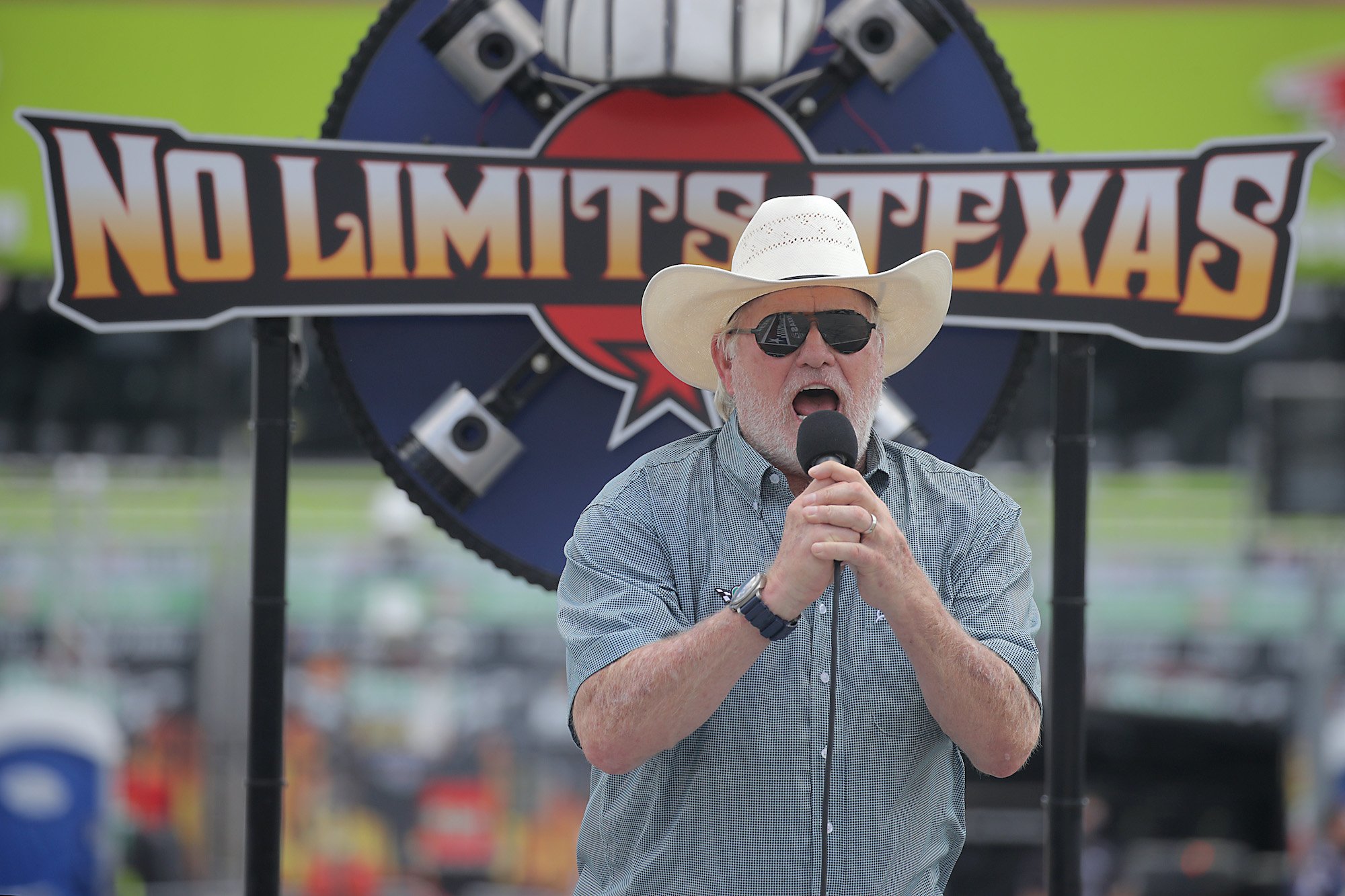 Legendary quarterback Terry Bradshaw actually made two trips down the aisle during the 1970s. Bradshaw's first marriage was to the 1969 Miss Teenage America, Melissa Babish.
The couple tied the knot in 1972, but the marriage only lasted one year. Despite this early heartbreak, Bradshaw wasn't turned away from the idea of marriage.
Just three years after his first marriage ended in divorce, Bradshaw married JoJo Starbuck. Starbuck is an impressive athlete in her own right. She competed in both the 1968 and 1972 Olympics in figure skating. The athletic power couple wed in 1976.
However, Bradshaw's second marriage also ended in divorce when the couple split way in 1983. 
Terry Bradshaw's third marriage
While they say third times the charm, this wasn't the case for Terry Bradshaw's third marriage. The same year his second divorce was finalized, Bradshaw married Charla Hopkins. Bradshaw and Hopkins, a family attorney, were married for almost two decades before the pair officially called it quits. 
Bradshaw's marriage to Hopkins has been his longest lasting. His marriage to Hopkins is also his only marriage to produce children. During their marriage, the couple welcomed two little girls into the world. Rachel, their oldest daughter, was born in 1987.
The couple's younger daughter, Erin, joined the family a few years later. Both Rachel and Erin are close to their father. The dynamic of their relationships can be seen on Bradshaw's latest entertainment endeavor, The Bradshaw Bunch. 
Terry Bradshaw's fourth wife: A marriage built to last?
While Bradshaw's third marriage sadly ended in divorce, he did come out of it with two wonderful daughters. However, the pain of a third divorce had Bradshaw questioning if marriage was something he really wanted.
Bradshaw's despair was soon alleviated by a woman named Tammy. While Tammy and Terry met in 1999, the couple decided to take things slow. Both of them had been through painful divorces and didn't want to repeat past mistakes. 
In 2014, after 15 years of dating, Terry and Tammy finally decided to tie the knot. The couple spontaneously married while they were on a trip to Hawaii. The vow exchange was over six years ago now, and the couple is still going strong.
While Terry and Tammy Bradshaw have only been married for six years, they have been together for well over 20 years. The couple has a fun dynamic that can be seen on their family reality TV show, The Bradshaw Bunch.