Inside the A-List Voice Cast of 'Zootopia'
On its surface, Zootopia looked like many other animated films of its kind: cute characters making lots of wisecracks. But the film actually had a much deeper message behind it touching on themes like racism and inequality. It pulled this message off in a way that was both subtle and clever. The film was about a town of anthropomorphic animals populating a human-like city.
One other major component of the film was its incredible cast. The film had plenty of A-list talent voicing its characters. Let's take a closer look at the A-list voice cast of Zootopia.
Ginnifer Goodwin voiced Judy Hopps
According to IMDb, the smash hit's main character of Judy Hopps was voiced by Ginnifer Goodwin. Judy was a rabbit who at the start of the film is named the first rabbit on the town's police force. She's the protagonist and is tapped to solve the film's central mystery. She has to work with an unlikely partner (for more on that partner, see below).
Goodwin is a successful actor best known for appearing in the movies He's Just Not That Into You and Something Borrowed. She also appeared as another famous Disney character: playing Snow White on the TV series Once Upon A Time.
Jason Bateman voiced Nick Wilde
The partner Judy has to work with is a fox named Nick Wilde, voiced by Jason Bateman. Wilde is something of a con artist and a trickster who challenges Judy at every turn before the two learn to trust one another.
The role seemed perfect for Bateman's wily, self-assured voice. Bateman played Michael Bluth on Arrested Development, the begrudging leader of the Bluth Family. He currently stars as the patriarch of the Byrde family on the Netflix crime drama Ozark.
Jenny Slate voiced Bellwether
Voicing the film's antagonist, Bellwether, was Jenny Slate. Bellwether is a sheep who is the assistant to Mayor Lionheart, the town's lion mayor. Along with appearing as a cast member of Saturday Night Live, Slate has also done a number of other voiceover roles. She plays several roles in two prominent animated comedies: Fox's Bob's Burgers and Netflix's Big Mouth. She also appeared in The Secret Life of Pets.
J.K. Simmons voiced Mayor Lionheart
An unwitting accomplice to the evil Bellwether's antics, Mayor Lionheart is portrayed by the gruff-voiced actor J.K. Simmons. Simmons is known for his eclectic mix of roles. He's appeared in films like Sam Raimi's Spider-Man movies, Whiplash, and I Love You Man. He's also lent his deep voice to M&M commercials where he's played the yellow M&M.
Idris Elba as Chief Bogo
The police chief in town, Chief Bogo, is voiced by Idris Elba. In a nod to the Disney universe, this character has one of the best lines of the film when he says, "Life isn't some cartoon musical where you sing a little song and all your insipid dreams magically come true. So let it go."
Elba, who provided his voice for the character, is known for playing a variety of roles. He was featured as the lead in the BBC detective drama Luther, as well as in James Gunn's new film The Suicide Squad.
Other voices you might recognize from 'Zootopia'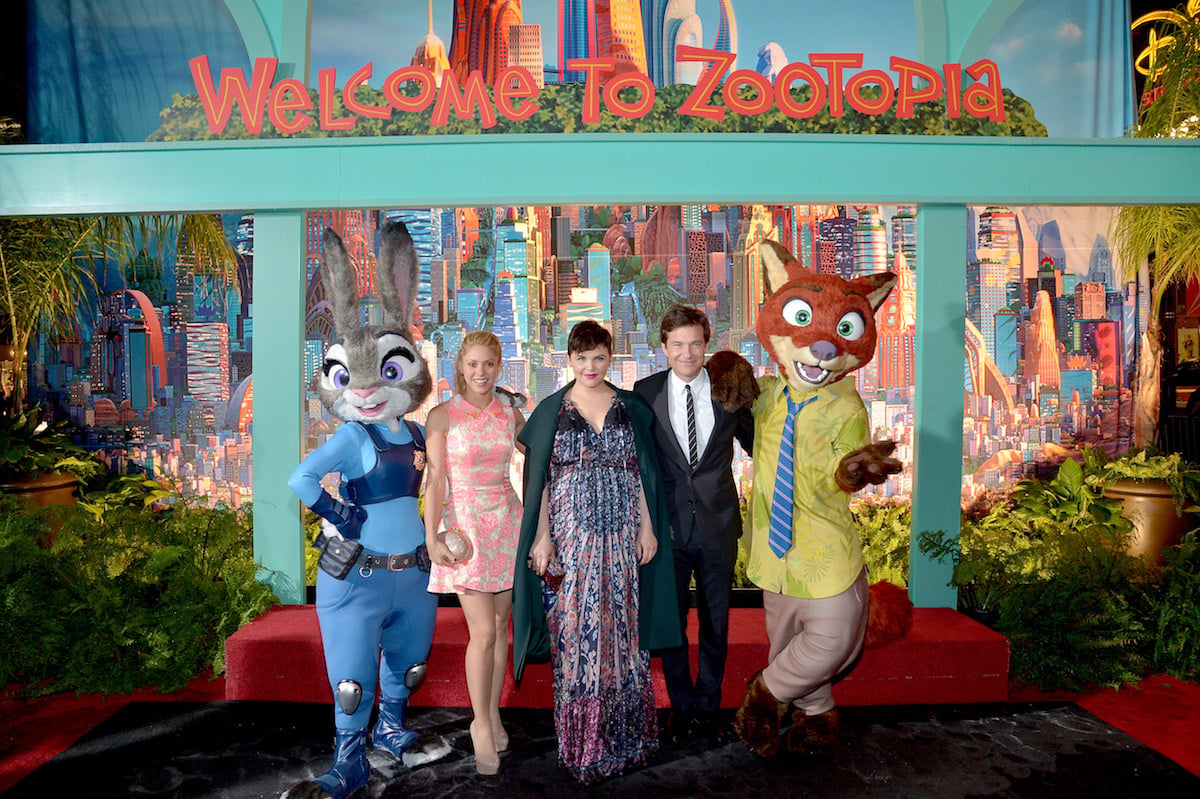 While the voices referenced above played some of the lead characters, there were plenty of other talented people in the supporting roles, including:
Alan Tudyk as Duke Weaselton
Tommy Chong as Yax
Shakira as Gazelle
Veteran voice actor Maurice LaMarche as Mr. Big
Bonnie Hunt as Bonnie Hopps
With no shortage of talented people in each role, it's no wonder why Zootopia was so popular at the box office.
RELATED: BTS' Jin Wasn't in Disney's 'Zootopia' — but 1 'Run BTS' Proves He Should've Been