Inside the Bachelorette Pad Where Kate Middleton Lived Before She Married Prince William
These days Catherine, Duchess of Cambridge lives in a palace but back when she went by Kate Middleton she shared a bachelorette pad with her sister that wasn't quite as grand.
Here's more about where Kate lived before marrying Prince William as well as the childhood home she grew up in.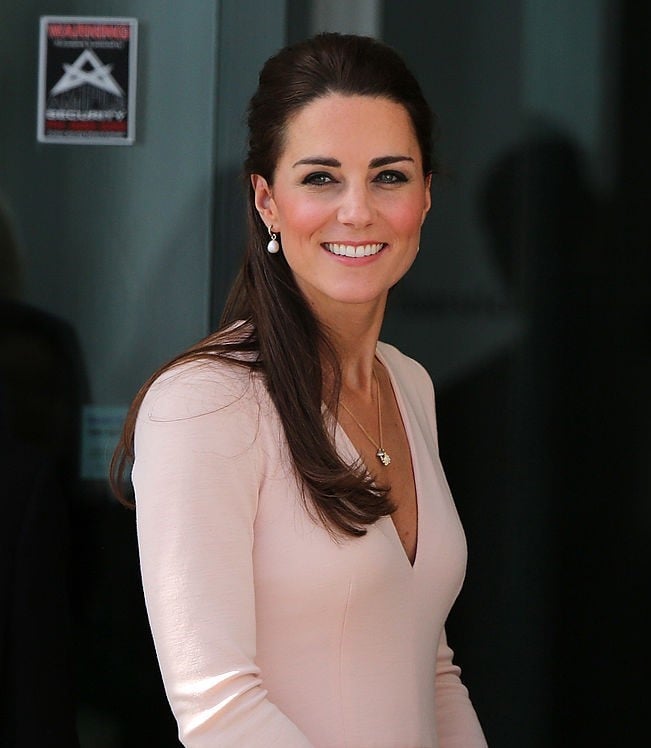 Kate's childhood homes
Kate's parents, Michael and Carole, previously worked for British Airways and lived in a modest home in Jordan for a few years. But in 1987, the pair started their own business called Party Pieces, a company which began by making party bags.
Following the success of that business, the Middletons purchased a five-bedroom, Tudor-style country house in Bucklebury, West Berkshire, England. Kate, her sister Pippa, and brother James lived at the house with their parents until they left for boarding school.
The duchess' bachelorette pad she shared with Pippa

Before the future-duchess and her little sis got married and started families of their own, they shared a bachelorette pad in the Chelsea neighborhood of London.
The flat was located on Old Church Street, just minutes from Sloane Square. The multi-level apartment has three bedrooms and two bathrooms. It was owned by Michael and Carole who paid $985,000 for it in 2002. Click here to see photos of the home.
Today, Pippa lives in a much larger space. Her hubby James Matthews' previous house was a seven-story bachelor pad, which had a total of 21 rooms. The hedge fund manager sold that and bought a $17 million West London mansion in 2014. Pippa moved there in 2016 and it's where the couple still resides today.
As for Kate, well, she's moved on to bigger and better things too.
The palace Kate calls home now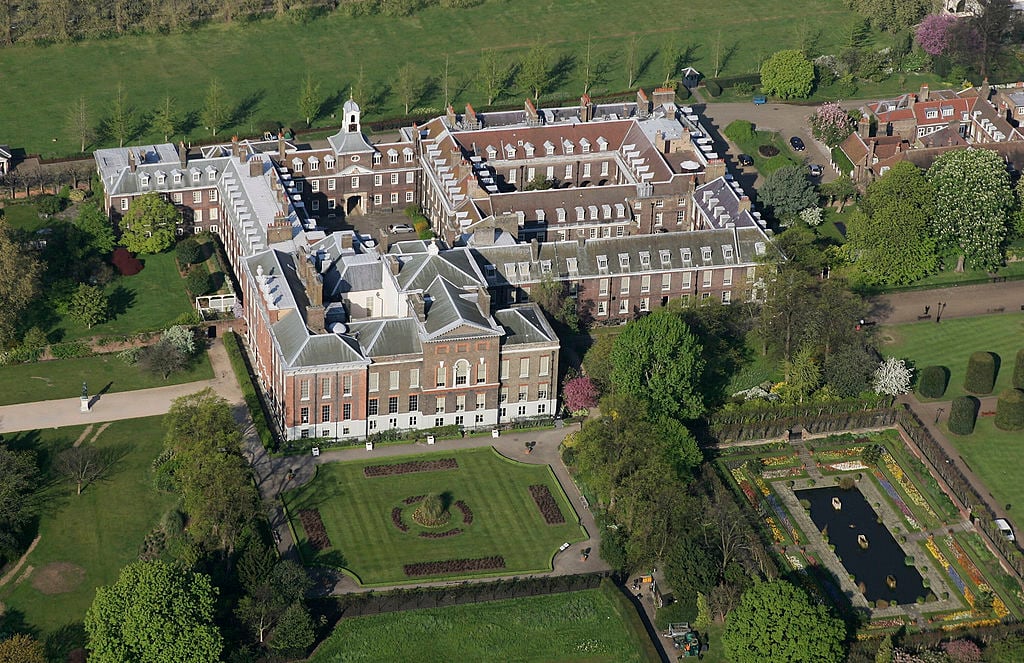 It's no secret that Kate, Prince William, and their three kiddos — Prince George, Princess Charlotte, and Prince Louis — call Kensington Palace home.
Located in the heart of London and just two miles from grandma's house, Will and Kate are raising their children inside apartment 1A. The Cambridges have lived at the apartment, which once belonged to Princess Margaret, since 2013. It's four-stories and boasts 20 rooms including five reception rooms, three main bedrooms, dressing rooms, a night and day nursery, and staff quarters.
Much of the public got a glimpse inside the residence in 2016 when the duke and duchess hosted the Obamas. The walls are filled with fine art from the royal collection and it's been reported that Kate did much of the decorating herself.
After the pair moved in, a source told E! News that "The entrance hall is beautiful with intricate cornicing (decorative molding) and huge black and white flagstones. There are large open fireplaces in all the main entertaining rooms and lovely, big windows overlooking the garden."
The family also has their Anmer Hall home. The Georgian country house is located in Norfolk, two miles east of Queen Elizabeth's Sandringham estate.
Read more: Inside the Homes Meghan Markle Lived in Before She Became the Duchess of Sussex