Inside 'The Jenny Jones Show' Murder 25 Years Later
Over two decades ago, The Jenny Jones Show featured everything from paternity tests to makeovers (and everything in between). While largely entertaining for the daytime talk show syndicate, the series also touched on serious topics. In 1995, the show aired an episode that revealed secret crushes. Days later, The Jenny Jones Show became a defendant in a murder trial.
'The Jenny Jones Show' ran for 12 seasons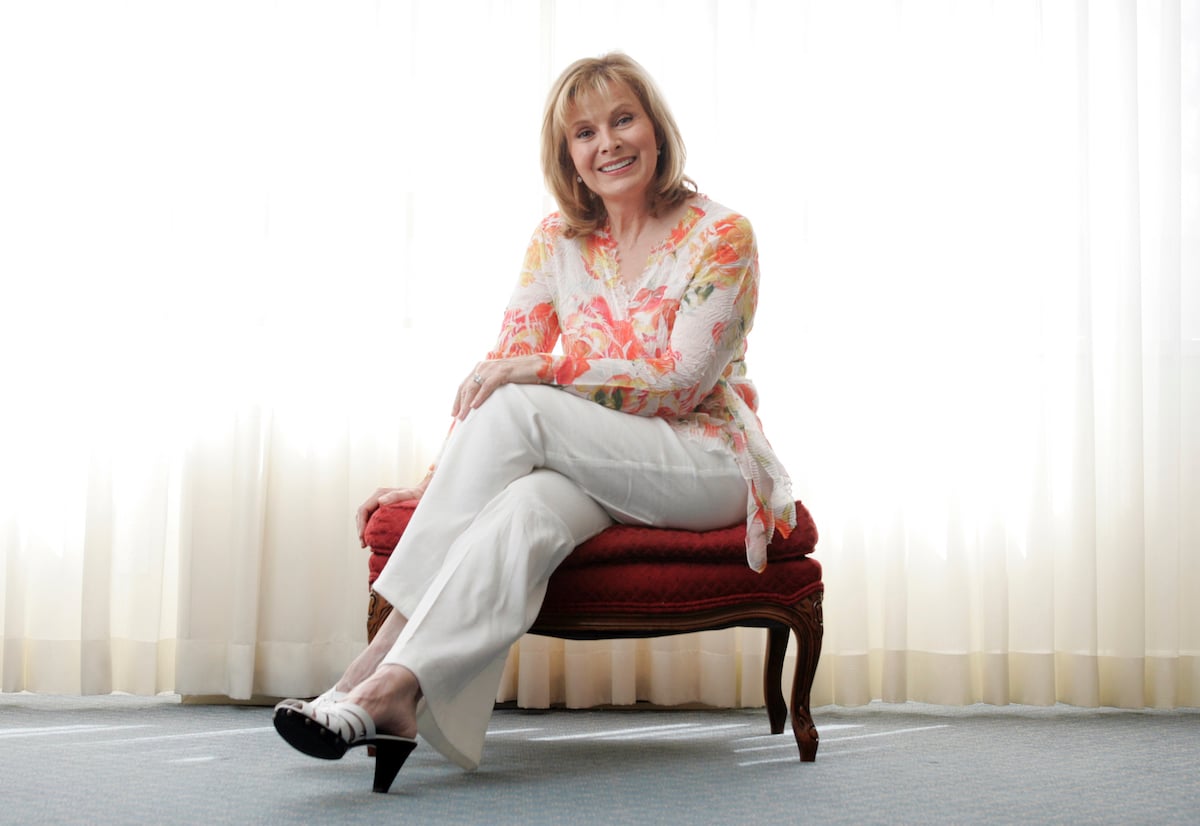 RELATED: Inside Talk Show Host Sally Jessy Raphael's 3 Weeks of Tragedy
In 1991, Jenny Jones took daytime TV watches by storm with The Jenny Jones Show. Regular features included stories of conflict with "real" people invited to tell their stories. The show ran through 2003 with "more than 2,000 tapings with close to 50,000 guests," according to her website.
Plenty of celebrities and artists made their first TV appearances on the talk show such as Nelly, Usher, and more.
"I was so lucky! My talk show was on the air for TWELVE years! The success of the show was beyond my wildest imagination," Jones wrote on her website bio. "I hope some of these rare videos and photos take you back, like they do me, to the best time of my life."
Due to low ratings throughout the first two years in production, The Jenny Jones Show amped up content with more secrets and more sensationalized segments. One of which turned out to be far more than just a show for the two men involved.
'Trial by Media' showcased the murder that occurred after a 'Jenny Jones Show' segment
RELATED: Former Talk Show Host Ricki Lake Opens up About the Tragedy She'll 'Never Recover From'
During a 1995 episode of The Jenny Jones Show, Scott Amedure went on to disclose his crush on Jonathan Schmitz who believed he was there to possibly get back together with an ex-girlfriend but it was, in fact, Schmitz. "Same-Sex Secret Crushes" didn't air.
Schmitz reacted to the news, looking "visibly uncomfortable" as Jones pried more of Amedure's feelings into the open.
Upon the initial revelation, Schmitz reacted with laughter and saying: "You lied to me," while appearing to see the light-hearted side of the revelation. Trial footage revealed that Amedure and Schmitz went out to a bar together after the taping, according to Radio Times.
Three days later, Schmitz withdrew money to purchase a shotgun and shot Amedure. According to NBC News, Schmitz turned himself in for murdering Amedure, stating he was "embarrassed on national TV," because he wasn't gay.
Schmitz received a 25 to a 50-year prison sentence for second-degree murder but was granted parole in 2017.
The Amedure family sued The Jenny Jones Show, among others, for negligence that resulted in Amedure's death. They first won a $29 million settlement but it was later overturned. Variety reported the ruling stated the show "had no duty to anticipate and prevent the act of murder committed by Schmitz three days after leaving the studio."
Schmitz was released in 2017 and the crime is at the center of the six-part Netflix docuseries, Trial by Media, which takes an in-depth look at media-centric court cases.
The Jenny Jones Show continued to air after the trial but was eventually canceled due to low ratings.
What does Jones say about the murder now?
RELATED: Maury Povich vs Connie Chung: Who Has the Higher Net Worth?
While footage of that unaired episode has been made public in recent years, Jones hasn't said much about the situation except that Schmitz was told his secret crush could be a man or a woman. In 1999, she told Dateline her stance.
"The headlines were that they [the producers] ambushed him… If I hear that world ambush one more time I want to just scream because I knew that it wasn't," she said.
"He [Schmitz] could have chosen not to appear, he could have told us last minute he didn't want to do it. He suspected it was a man, that it was Scott, the man who did have the crush, who he later murdered, he suspected that man. And he asked him the night before, he said 'Scott, is it you?' and Scott said 'what if it is?'"
She added: "And Jonathan said: 'That's fine, I'm going to go for it, I don't care what anybody thinks, I'm going to go for it' was his answer." She then goes on to say that Schmitz and Amedure chose to take the same flight after appearing on the show and later went out for drinks together."