Inside 'The Real' Co-Host Jeannie Mai and Rapper Jeezy's Atlanta Garden Wedding
Jeezy and Jeannie Mai are officially husband and wife. The couple tied a knot in an outdoor ceremony at their Atlanta home with close friends and family in view. The wedding date took place on the year anniversary of the couple's engagement.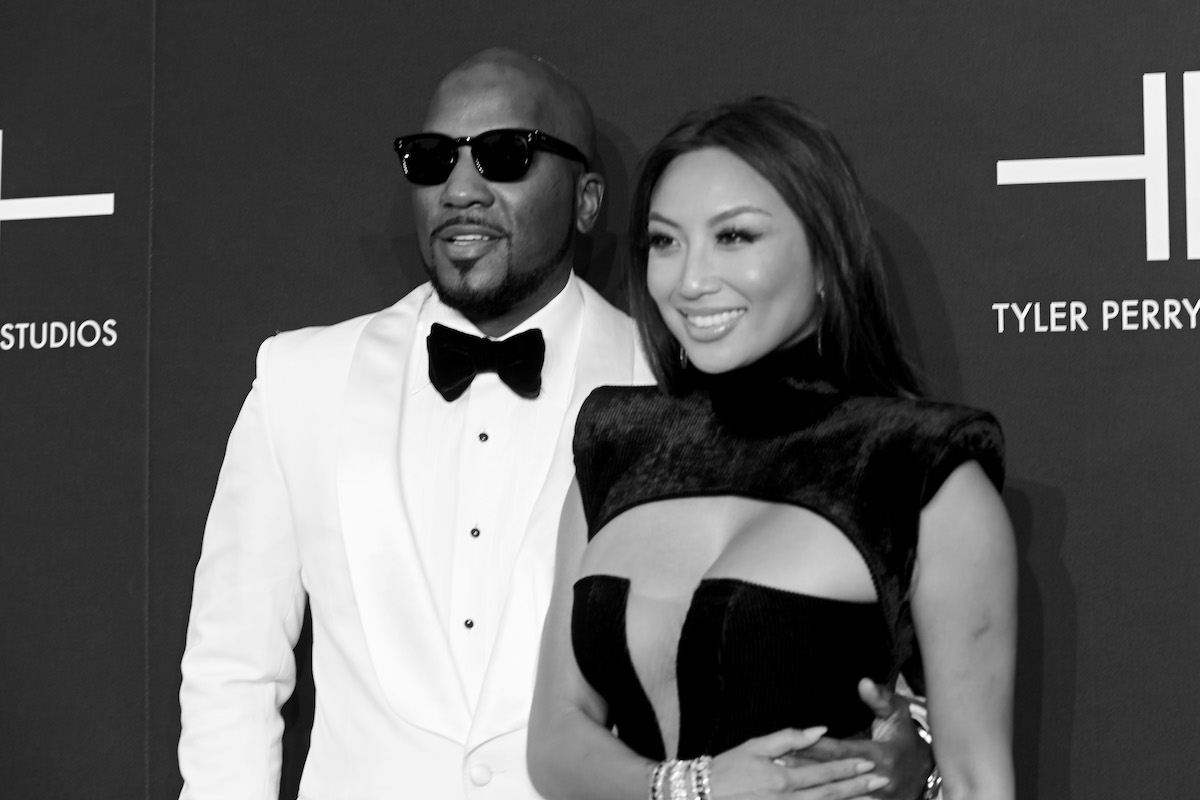 The couple were initially supposed to marry overseas
Jeezy proposed to Mai during a surprise quarantine date night in March 2020. The couple planned to travel to Vietnam during the same time frame but the plans were altered due to COVID. Unbeknownst to Mai, Jeezy had planned to propose in her native country.
Instead, he organized a Vietnam-themed date night at his house in LA that ended with him popping the question in front of the fireplace.
Related: 'The Real': Jeannie Mai Wants to Make Her Marriage to Jeezy Work By Being Different Than Her Mother
Mai and Jeezy wanted to get married at Lake Como or in the South of France. But just as the year before, COVID restrictions wouldn't allow it. They didn't allow what was happening with the virus to stop them from becoming husband and wife, especially after a death in the family.
"After Jeezy's mother unexpectedly passed, we quickly learned that life is too short," Mai told Vogue Magazine. "And at the end of the day, Jeezy and I really just wanted to become husband and wife. So we decided to turn our original wedding into a mini-mony, where we exchanged our vows in front of our immediate family and a few close friends."
The wedding merged both cultures
The surprise ceremony was held at the couple's Atlanta home in the garden against a backdrop of magnolia, birch, and maple trees. Mai is proud of her Vietnamese heritage and wanted to incorporate certain traditions for their ceremony. With Jeezy being a rapper, there were elements of hip hop as well.
"Everywhere you went, there were tall glass candles lighting your path," Mai revealed. "And, we had a live band, Trap Jazz, perform our favorite songs."
After each family member proceeded down the aisle, Jeezy's father laid a single pink rose on a seat reserved for the rapper's late mother, Sharon Denise Jenkins. Jeezy walked down the aisle to "I Can't Stop Loving You" by Kem. Mai followed proceeding to "How Deep Is Your Love" by the Bee Gees.
Related: Jeannie Mai Talks About Wishes for Her Wedding Night With Jeezy
Mai's brother kicked things off with a twist on a Vietnamese tradition: the Vietnamese tea ceremony.
"He led Jeezy and I in a ritual performed at Vietnamese weddings," Mai recalls. "In this ceremony, we honored our parents by pouring tea as a gesture to welcome Jeezy into my family, and me into his. Then we paid our respects to our parents and ancestors by bowing four times, each one symbolizing a significant gift in the life that they have provided us with." 
What they wore
Ever the fashionista, Mai spared no expense for her look. Mai was set on wearing a design by Galia Lahav. She worked with her stylist to come up with a custom gown.
Together, they came up with matching nude appliqués and the stylist hand-placed them on the dress for an especially unique design.
Mai chose a classic sewn in low ponytail for her hair donned with a 15-foot Galia Lahav veil. Her jewelry was minimalistic, with drop earrings. 
The groom also wanted a custom look and chose his favorite tailor, Teofilo Flor, and stylist Kris Shelby to create a champagne blush suit. Guests wore off-white, a color that represents the peace in Mai and Jeezy's union. 
The reception was held in the couple's lounge where they changed into Versace pajamas and danced the night away with their guests.