Inside The 'So-Called' Feud Between Jennifer Lopez and Rosie Perez
Though they didn't leave off on the best of terms, Perez told Piers Morgan in 2014 that both she and Lopez have moved on from the drama.
Both Jennifer Lopez and Rosie Perez have served as inspirations to the Latin community for over two decades.
Being two of the most well-known Latinas in the industry, it was easy for people to think that the women established a close friendship while working together on In Living Color. But much to everyone's surprise, the actresses have feuded with each other in the past.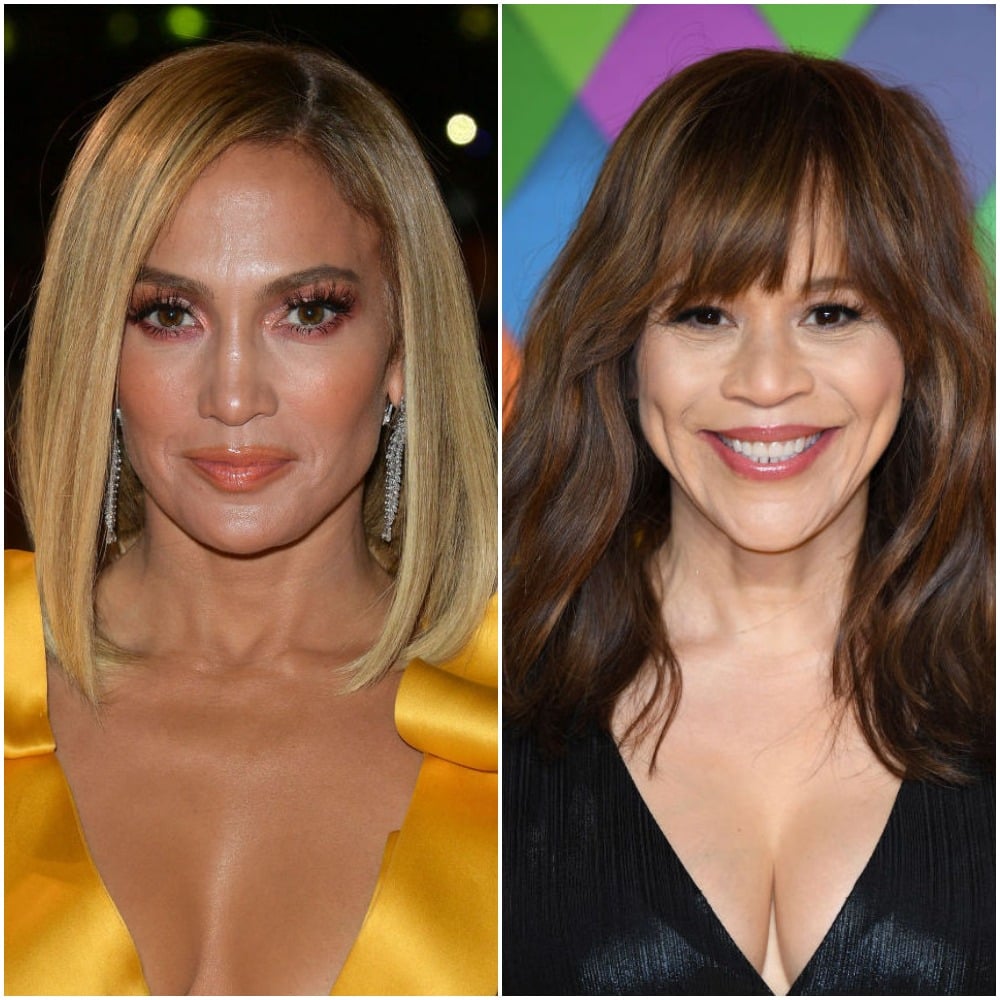 Jennifer Lopez and Rosie Perez feuded during their 'In Living Color' days
In 2014, Perez's memoir, Handbook for an Unpredictable Life: How I Survived Sister Renata and My Crazy Mother and Still Came Out Smiling (With Great Hair) was released, and it touched upon a lot.
Not only did the actress go into detail about growing up with a mentally ill mother, being raised in a group home, and her career as one of the most recognizable Latinas in hip-hop and film, Perez also gave readers insight into her long-standing feud with Lopez.
The two women met back in 1991 during an open casting call for In Living Color. At the time, Perez was the show's choreographer, and Lopez was auditioning to become a member of the in-house dance troupe known as the "Fly Girls."
In her book, Perez recalls immediately noticing Lopez's best assets, calling her a beautiful girl with a "big a**."
Though Perez was impressed by the Bronx native, In Living Color's creator Keenan Ivory Wayans wasn't as taken with her.
The White Men Can't Jump star shares in her memoir that Wayans had called Lopez "chubby and corny" and initially refused to hire her.
But after Perez convinced him to give Lopez a chance, Wayans made the young dancer a Fly Girl but demanded that she cut her hair and drop a whopping 20 pounds before appearing on-screen.
Jennifer Lopez was labeled a "diva" by the other dancers
Making her In Living Color debut in September 1991, Lopez didn't immediately connect with her fellow Fly Girls.
According to Perez, the American Idol judge was labeled as a diva, and the other dancers would after complain about her.
"All of the girls were coming into my office complaining how she was manipulating wardrobe, makeup, and me, all to her advantage," Perez wrote in her memoir.
Though the dancers had issues with Lopez, Perez shrugged off the other girls' criticism, thinking that they were just "jealous."
But things quickly changed once J. Lo dropped her "sweet-girl act" and "went off" on Perez like "some ghetto biatch, screaming and pounding her chest!"
"You pick on me, me and only me, every f*cking day! Every f*cking day! I work my ass off, deliver and you keep pushing me aside, treating me like sh*t! I know I'm good! I'm better than any of these girls, and you know it," Perez recalled Lopez saying.
Lopez ended up leaving the show after two seasons, but instead of putting her beef with Perez to rest, she made "disparaging comments" about her former choreographer once she made it big.
"I was blindsided," the Do the Right Thing actress wrote. "I'd thought we were cool. I called her up. She wouldn't pick up. Frustrated, I left her an irate message on her answering machine. Instead of calling me back and hashing it out like friends do, she went on a major talk show and reiterated my lashing."
Rosie Perez says she doesn't hate Jennifer Lopez
Though they didn't leave off on the best of terms, Perez told Piers Morgan in 2014 that both she and Lopez have moved on from the drama.
The professional dancer even said that the media made her and J.Lo's beef a bigger ordeal than it really was.
"I don't hate Jennifer Lopez. I have great respect for her," Perez said. "When I first saw her, I knew she was going to be a star. Yes, we had a tiff and it was 20 years ago. It's unfortunate that the tabloids try to portray it as something that is current."
Perez added, "I've moved on, and I'm sure she has also. We're grown women. And it's really disgusting to me that the media tried to pit two Latinas against each other. It's just so difficult, and so hard, to make it in this industry, especially if you're a person of color. And for them to do that was really shameful."