Inside Tiger Woods' Huge Florida Mansion That Even He Didn't Realize Was So Big
Tiger Woods admitted that even he didn't realize how big his Jupiter Island, Florida mansion was. But found out quickly after his accident.
He's baaack! Just 14 months after a car crash that almost cost him his leg, Tiger Woods announced that he was returning to competitive golf to play in the 2022 Masters.
It was a long road for Woods to get back to the sport he has dominated for more than two decades. After a single-car accident in February 2021 that required the jaws of life to free him from his vehicle, the golfer was transported to Harbor-UCLA Medical Center. He spent several months on crutches until he was able to walk on his own, and it was that experience that made him realize just how big his home is. Here's a look inside Woods' Florida mansion on Jupiter Island.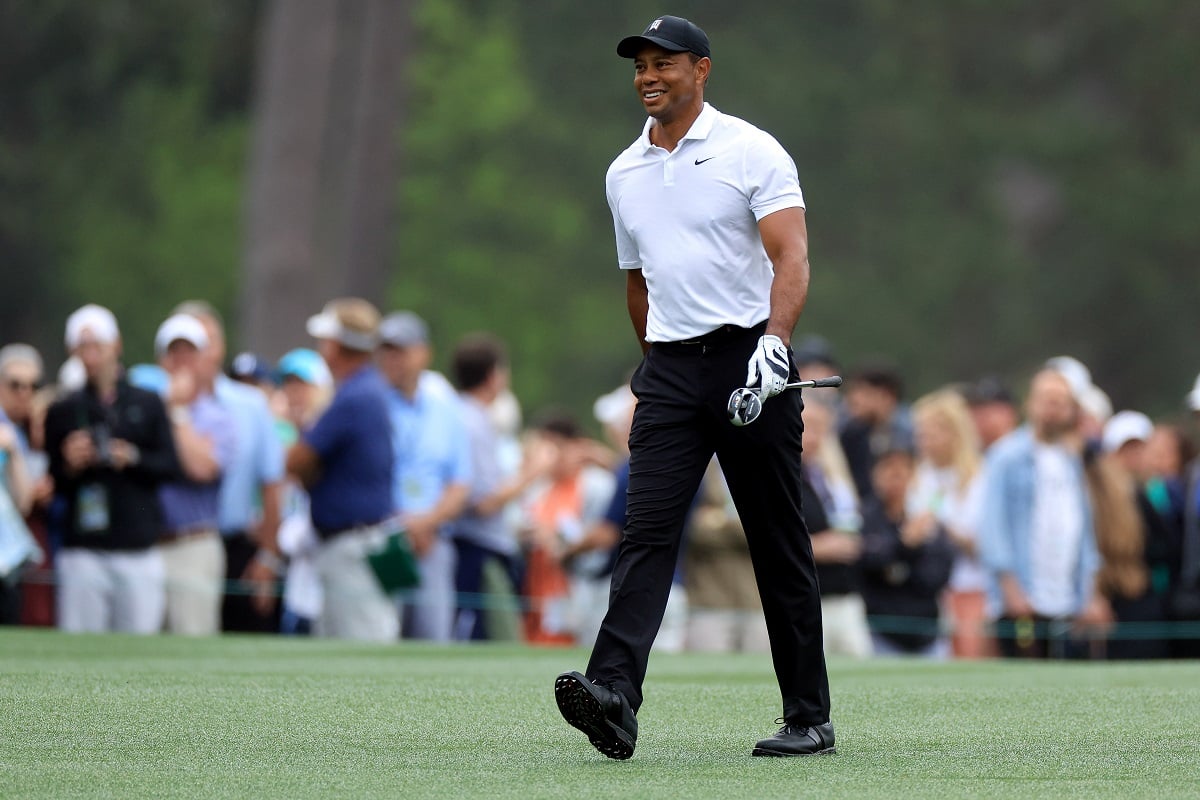 Where Woods lived with his ex-wife
Years before the 2021 crash, Woods was involved in another accident in the neighborhood where he and his wife at the time, Elin Nordegren, lived.
On Thanksgiving night 2009, Nordegren reportedly discovered that Woods had been cheating on her and chased him out of their mansion wielding a golf club. The athlete fled their home in his Cadillac Escalade and hit a fire hydrant before crashing into a tree. The rest of the world soon learned about the golfer's infidelity and he took a hiatus from the sport for several months.
The home Woods and Nordegren had shared before that night is located in a gated community in Windermere, Florida just outside of Orlando. The golfing pro purchased the house in 2000 for $2.4 million. The two-story residence has eight bathrooms and seven bedrooms and is approximately 7,000 square feet. It contains a game room, a home theater, a private dock, and a swimming pool.
In 2013, fellow golfer Bubba Watson bought Woods' former marital home.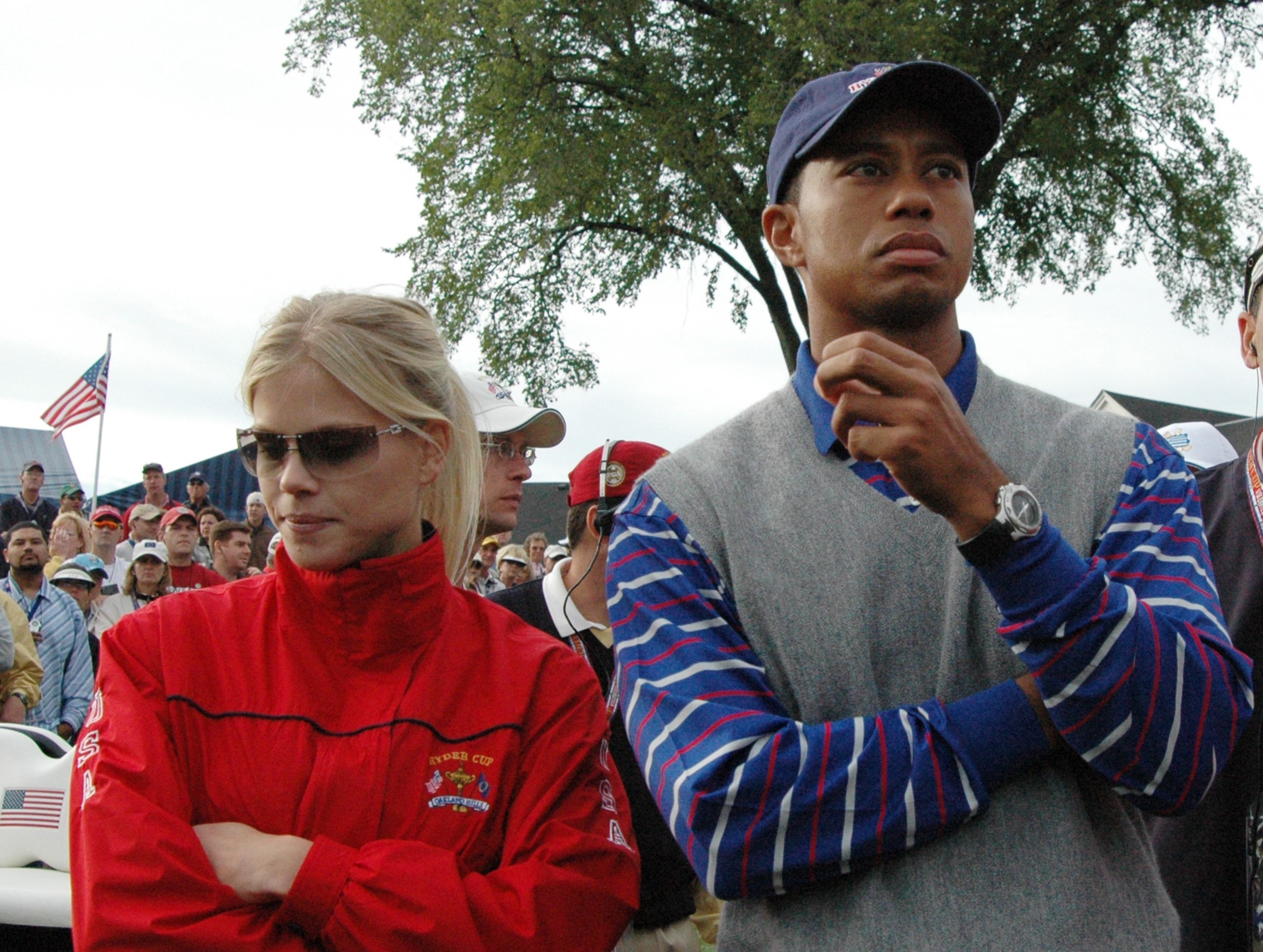 Inside his massive $55 million Jupiter Island mansion
After his divorce, Woods moved into his mansion on Jupiter Island. He purchased the land on which the abode sits in 2007 for $44.5 million. The mega mansion is close to 10,000 square feet and sits on prime real estate stretching from the Intracoastal Waterway to the Atlantic Ocean. The original 9,000-square-foot mansion was torn down and made way for the bigger property.
The Sun noted that in his first press conference after the crash that shattered his ankle, Woods admitted that even he didn't realize how large the mansion actually was.
"I built a really nice house but I didn't realize how big it was until you start putting crutches on," he joked.
The golfing great's 12-acre estate is made up of the main house and several neighboring buildings. Some amenities inside the mansion include a state-of-the-art gym, a theater, a multimedia room, a wine cellar, an elevator, and an oxygen therapy room. Outside the house you'll find a 3.5-acre golf course, a tennis court, a 100-foot swimming and lap pool, a 60-foot diving pool, and a spa.
Today, the pad is said to be worth around $55 million.
Other properties Woods owns around the globe
But those aren't the only properties Woods has owned over the years. His real estate portfolio also includes a condo in Newport Beach, property in the Bahamas, and an island off the coast of Sweden. The island named Stora Rullingen is a 62-acre plot of land in the middle of Lake Malaren. It boasts horse stables, a villa, a hunting lodge, and its own ferryboat to get to and from the mainland.
"This island was owned by Tiger Woods, but after his divorce he doesn't need an island in Sweden anymore," Sabine Rollinger of Vladi Private Islands said per Golf Digest.
It went on the market in 2015 for $7 million.