Inside Vivica A. Fox's Longtime Feud With 'Real Housewives of Atlanta' Star Kenya Moore
Vivica A. Fox may have been able to forgive and forget some of her past feuds with people, but no so much her beef with Kenya Moore.
Since their stint on Season 14 of The Celebrity Apprentice, the actress and The Real Housewives of Atlanta star have come to blows with each other on more than one occasion and are still facing off against one another all these years later.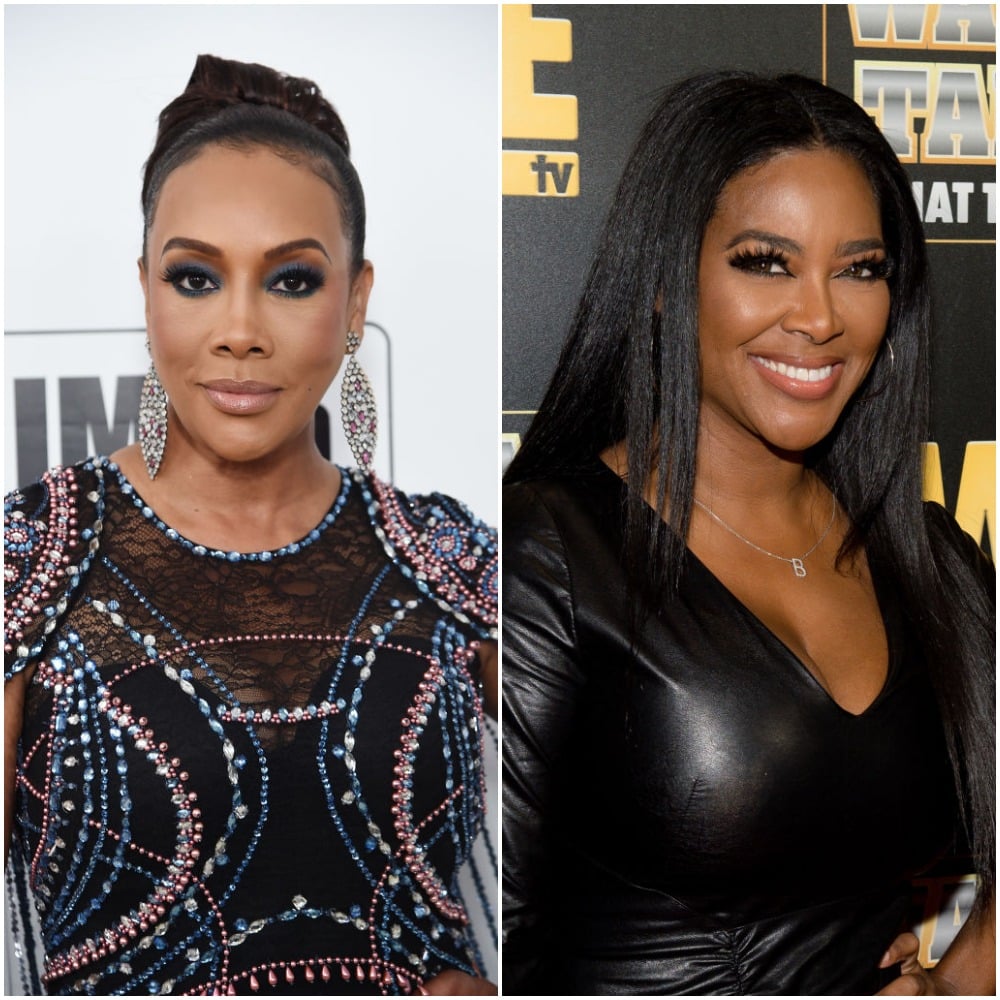 While Fox was open to burying the hatchet and finally putting the drama behind them, that attempt didn't follow through as planned.
Today, the Kill Bill actress still holds a grudge against her longtime nemesis and made that very clear while opening up about their ongoing feud during a recent interview.
Tensions flared between Fox and Moore on 'Celebrity Apprentice'
Both Fox and Moore have found themselves engulfed in some pretty intense feuds over the years, but the one they have with each other might be their fiercest yet.
The celebrities' ill-feelings toward each other dates back to 2014 when they starred together on Season 14 of The Celebrity Apprentice.
During the season, tensions between the women flared as they would often get into heated courtroom battles and attack each other's character with rather harsh sentiments.
At one point, Fox dubbed Moore a "toxic trick" and a "dirty ass b*tch" after the reality star said the actress was having "wilds ups and downs emotionally" due to "menopause."
Things got even more heated between the women when Fox accused Moore of stealing her cell phone during one of the challenges and allegedly posted an ugly message from the actress' Twitter account. Moore denied those claims.
"To steal your phone? I'm not a thief," the RHOA star said. "I respected this woman. I always had respect for her. She sat here and took this to a disgusting level. She called me all kinds of names in the book."
Eventually, both stars were fired from the show, but their personal attacks toward one another didn't stop there.
During an appearance on Watch What Happens Live with Andy Cohen, Fox revealed that she would "absolutely" forgive Moore but only if the former Miss USA "was woman enough to admit what she did on Celebrity Apprentice and we could sit down and have a face-to-face talk and clear the air."
Though Fox was open to moving past her drama with Moore, she admitted to Cohen that she would "never forget" what the reality star did to her.
Things between Fox and Moore went from bad to worse
While Fox was willing to put the drama with Moore to rest, that all changed in 2018 when the reality star full-out shaded the Independence Day actress on an episode of RHOA, saying that her acting performances are still the same 20 years later.
Fox responded to Moore's shade on WWHL, saying, "At least I still am acting 20 years later. And she was watching me, once again."
After that, fans didn't hear anything more about the stars' feud, but that all changed on May 4, 2020, when Fox opened up about Moore and their ongoing beef during an episode Fox Soul's Cocktails with the Queen.
While speaking with the show's host — former RHOA cast member Claudia Jordan — Fox revealed that she's not ready to forgive and forget what Moore did to her.
"F*** that bitch. Nope, nope, nope," Fox said, then adding of their feud, "That one ain't never going away."
Though the actress admitted that things get a little heated when she's upset, she doesn't regret how the situation played out between her and the former beauty queen.
"I'm a Leo, I'm a lion. When these godda*n claws come out, baby it's on like popcorn," Fox told Jordan — who happens to be close friends with Moore. "I love you, and you know you helped me get through that. But that one right there? No ma'am."
It's safe to say that Fox and Moore probably won't be making amends anytime soon, but who knows, that could change later down the line.