Insider Says Cardi B Stayed Married To Offset Even Though He 'Cheated the Entire Time' They Were Together – Here's Why She Didn't Leave
It appears another celebrity couple has called it quits. On Sept. 15, sources confirmed that Cardi B had filed for divorce from rapper Offset after three years of marriage.
According to insiders, the Migos rapper's infidelity played a major part in Cardi filing for divorce, as he had reportedly cheated on her their entire marriage. But despite overlooking his affairs in the past, Cardi had finally had enough and refused to take that kind of treatment any longer.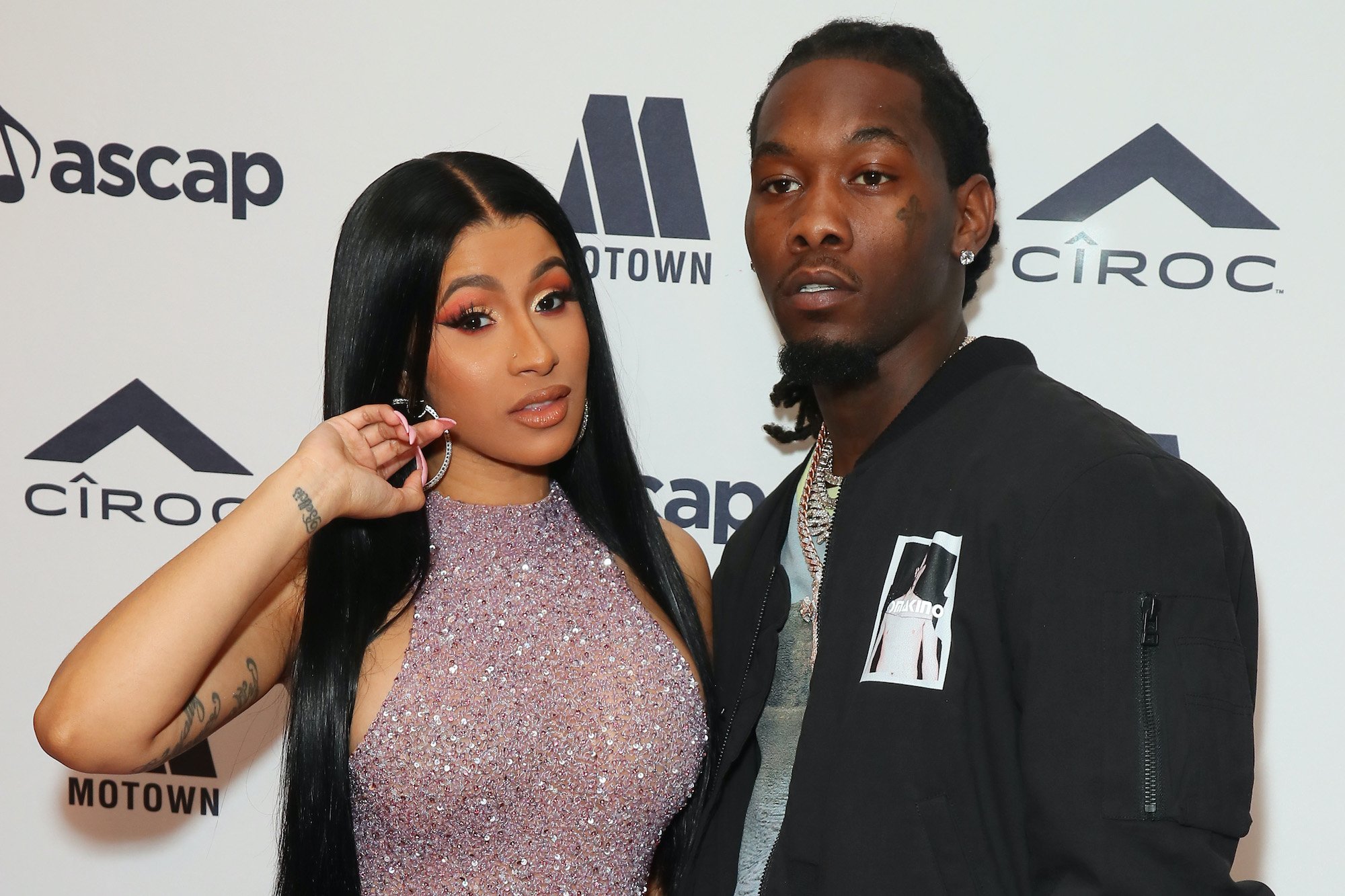 A brief recap of Cardi B and Offset's relationship
Cardi B and Offset first met in 2016 while attending an "industry party." According to Cardi, the Migos rapper was "very consistent" in trying to strike up a conversation with her.
"He was very consistent," Cardi said in a video posted on her Twitter account, recapping the night they met. "He really wanted to talk to me."
From there, Offset's attempts to get closer to Cardi continued. In early 2017, the rapper had his publicist set up a dinner in New York for a select group of women, including Cardi. This is what some would consider their first actual date, including Offset.
"I was like, 'Da*n, I am on her!'" he told Rolling Stone in 2018. "I am like, 'Sh*t, I like Cardi B!'"
After that, Cardi and Offset began hanging out with each other more and more. They released a song together and even attended Super Bowl 51 in Atlanta, where they were spotted holding hands.
On Valentine's Day that year, the "Bodak Yellow" rapper seemingly confirmed she and Offset were dating after posting a video of her and her "babe" to Instagram.
However, Cardi refused to to put label on her relationship with Offset.
As the world continued to speculate what was really going on between Cardi and Offset, their relationship was blossoming right under everyone's nose.
RELATED: Cardi B vs. Offset: Who Has the Higher Net Worth?
Finally, the two became engaged and secretly wed in 2017 and later, Cardi revealed during her Saturday Night Live performance that she and Offset were expecting their first child.
In July 2018, the pair welcomed their daughter, Kulture Kiari Cephus.
Cardi B and Offset are now headed for divorce
Just like many other couples, Cardi and Offset have experienced their fair share of ups and downs throughout their relationship.
In December 2018, the couple had called it quits due to Offset's infidelity. Cardi announced their split on Instagram, sharing in a now-deleted video:
"So everybody been bugging me and everything and you know I've been trying to work things out with my baby's father for a hot minute now," she said. "We are really good friends and we are really good business partners — you know he's always somebody that I run to talk to, and we got a lot of love for each other — but things just haven't been working out between us for a long time."
Though they had run into a rough patch in their marriage, Cardi and Offset eventually reconciled after the "Bad and Boujee" rapper begged his wife for forgiveness.
After that, the couple seemed to be doing well. However, they recently experienced yet another pitfall in their relationship, which happened to be the final straw for Cardi.
According to E! News, the "WAP" rapper filed for divorce from Offset on Sept. 14, saying the marriage is "irretrievably broken" and there is no chance of them working things out.
The outlet adds that Cardi is seeking child support from Offset and hopes they can reach a settlement that works for them.
Infidelity was a main factor in Cardi B and Offset's breakup
Since news of Cardi and Offset's impending divorce made headlines, a few new details about the couple's relationship have come to light.
One being that Offset's cheating ways never subsided. According to People, the Migos rapper had been unfaithful to Cardi "the entire time" they were together. Though she knew of his infidelity, the Grammy winner decided to look past his affairs for the sake of their 2-year-old daughter Kulture.
RELATED: Cardi B May Have Hinted About Divorcing Offset Months Ago
But Cardi could no longer tolerate that kind of treatment and has decided to start putting herself and her family first.
"Offset has pretty much cheated the entire time [they've been together], but Cardi looked the other way because of the baby," a source told the outlet. "She also didn't want to be embarrassed. But she's had enough."
Though it's sad to hear of music most popular couple calling it quits, it sounds like doing so was ultimately for the best.