Will Insomniac's 'Wolverine' Game Be M-Rated for Violence and Language?
Insomniac announced two massive Marvel videos for the future. Spider-Man 2 looks to follow Peter Parker and Miles Morales in addition to Venom's threatening presence. However, a surprise announcement came with Insomniac's Wolverine, a game based on the X-Men's most violent member. The question on every fan's mind is if Insomniac's Wolverine will earn an M-rating?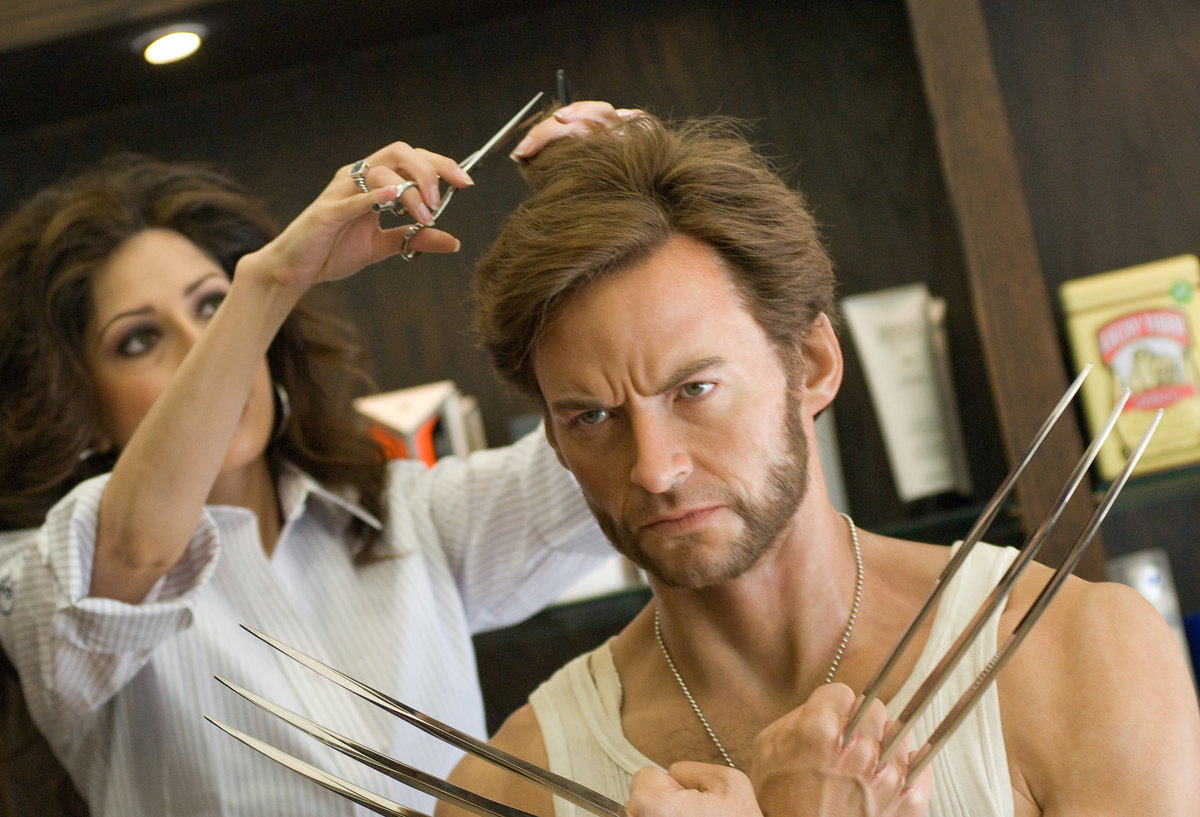 Insomniac's 'Wolverine' teaser trailer looked like Logan had already gotten M-rated
As a superhero with the powers of punching someone with three kitchen knives in each hand, it remains hard to keep age ratings down for the Mutant realistically.
Fans have regularly criticized Marvel, toning down some more violent characters like Venom, Carnage, Punisher, and Wolverine.
However, X-Men Logan Howlett seems to have already thrown aggressive hits in the teaser trailer for Insomniac's Wolverine. The hero sits at a bar with bodies strewn all over, his knuckles bloodied. As one more opponent draws a knife to attack, Wolverine brandishes his claws.
Wolverine has never been one for holding back, even for avoiding an M-rating. And the creative director Brian Horton knows it.
The game's Creative Director Brian Horton confirmed they wanted a 'mature tone'
One fan on Twitter asked Horton for answers directly. According to Forbes, the fan asked: "if it would be a big game or a 'Miles Morales' style sub-spin-off."
Three days later, Horton responded, commenting on the game's tone as well. He called it "full size, mature tone," indicating that he aimed for Insomniac's Wolverine to have an M-rating.
"An M-rating means very little in the video game space when it comes to sales when massive sellers like Call of Duty, GTA, Red Dead, The Witcher, and more are all M-rated," Forbes notes. "This isn't the domestic box office where rating your superhero movie R is destined to make it sell X% fewer tickets than a PG-13."
And Marvel Comics never shied away from letting Wolverine tear through enemies.
"Activision made an M-rated Wolverine Origins game to pair with the PG-13 rated movie years ago (that had surprisingly great Wolverine combat!)," Forbes reported. "And of course, Logan was hard R in terms of its violence and gore, and that was a huge hit."
What could have stopped Insomniac's 'Wolverine' from earning an M-rating?
If Marvel had no problem letting the Mutant stretch his violent nature in the past, why did fans worry at all?
As mentioned earlier, a series of violence in Marvel movies getting dialed back for that PG-13 rating, like Venom: Let There Be Carnage, made some fans uneasy. Insomniac's Spider-Man games only earned a T-rating, but the web-slinger does not usually leave villains bloody.
Many people worried about Disney. Since they purchased X-Men from Fox, fans have remained wary of Marvel characters like Deadpool suffering censorship.
However, X-Men-related games do not fall under Disney's jurisdiction. Disney owns the movie rights to Marvel characters. Insomniac remains free to portray Wolverine in their own little M-rated bubble.