The Inspiration Behind Gwen Stefani Hit Songs Like 'What You Waiting For?' Revealed
Singer-songwriter Gwen Stefani is celebrating her 50th birthday today. In honor of that milestone, let's take a look back at some of The Voice coach's greatest hits from long before she became Blake Shelton's other half.
Stefani has been writing music for a long time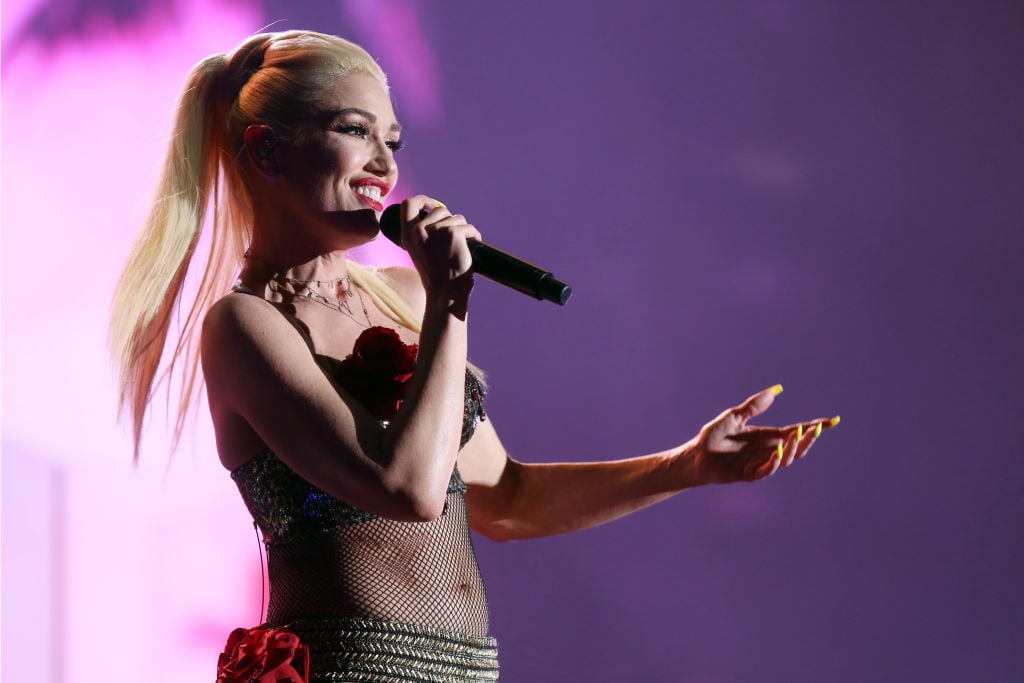 Stefani is a celebrated musical icon, who has been working in the industry since the mid-90s. While you may know her best as a singer and performer, she is also the creative force behind many of her biggest hits.
In a recent interview she talked about many of the songs she was a part of writing, mentioning No Doubt classics like "Don't Speak" and her solo tracks such as "Hollaback Girl." "I've always been a part in writing all the songs I've ever done," she said.
'Simple Kind of Life'
Stefani laments not learning any instruments, saying that she struggled to play the flute and piccolo in school. "I kind of learned how to play guitar. Enough to write a song. And I wrote a song called 'Simple Kind of Life' on the guitar. It's the only song I've ever written completely on my own."
"Simple Kind of Life" is from No Doubt's fourth album, Return of Saturn, released in 2000. It was the second single off the album and talks about her desire to have a family.
'What You Waiting For?'
After 2001's Rock Steady, No Doubt took a break for a while. Stefani said she was then "super inspired" to strike out on her own, and worked with other writers, including Linda Perry from the band 4 Non Blondes.
"I went in the studio with her and was telling her about how I was so anxious about writing and insecure and I have writer's block and all these things," said Stefani. "And she said, 'What you waiting for, Gwen Stefani?' I came in the next day and she had this crazy song and that's how that song was born."
'Just A Girl'
Now that Stefani is a judge on The Voice, she sees musical talent all the time. But it used to be a lot harder to be discovered — something she knows personally. "We were just in the garage literally for nine years making music we purposely knew was never going to get on the radio," she told Seth Meyers of No Doubt.
She continued. "And then just one day, [we] wrote a song called 'Just A Girl' that I thought nobody would ever hear. And then it got on the radio." She's speaking of the first hit single the band ever had, off of their third album, Tragic Kingdom.
'Different People'
Speaking of Tragic Kingdom, Stefani also discussed the song "Different People" in the Wired Autocomplete Interview. Though not a single, this song talks about how everyone can make an impact on the world, regardless of their position in life.
Stefani says this No Doubt track was "the first song [she] had any part in writing," adding, "that song ended up on Obama's playlist. Is that weird? I mean, how is that even possible?" Clearly, everyone is a fan of No Doubt and Stefani.