'Girls': The Inspirational Reason Lena Dunham Was Naked in the Show, Despite Many Not Wanting 'to See Bodies' Like Hers
Find out Lena Dunham's inspirational reason for wanting to be naked so often in 'Girls.'
Lena Dunham is a writer, actor, and producer, among other things. She is widely known for playing Hannah Horvath in the HBO series Girls. The drama aired from 2012 until 2017, detailing the lives of four female friends as they navigated the world post-college. 
Dunham's portrayal of Hannah involved a lot of nudity. While nudity isn't an uncommon thing for an HBO series, many people took issue with Dunham being the one naked. Regardless of what people say about seeing "bodies like [Dunham's]" on television, she was frequently naked on Girls — and for a good reason.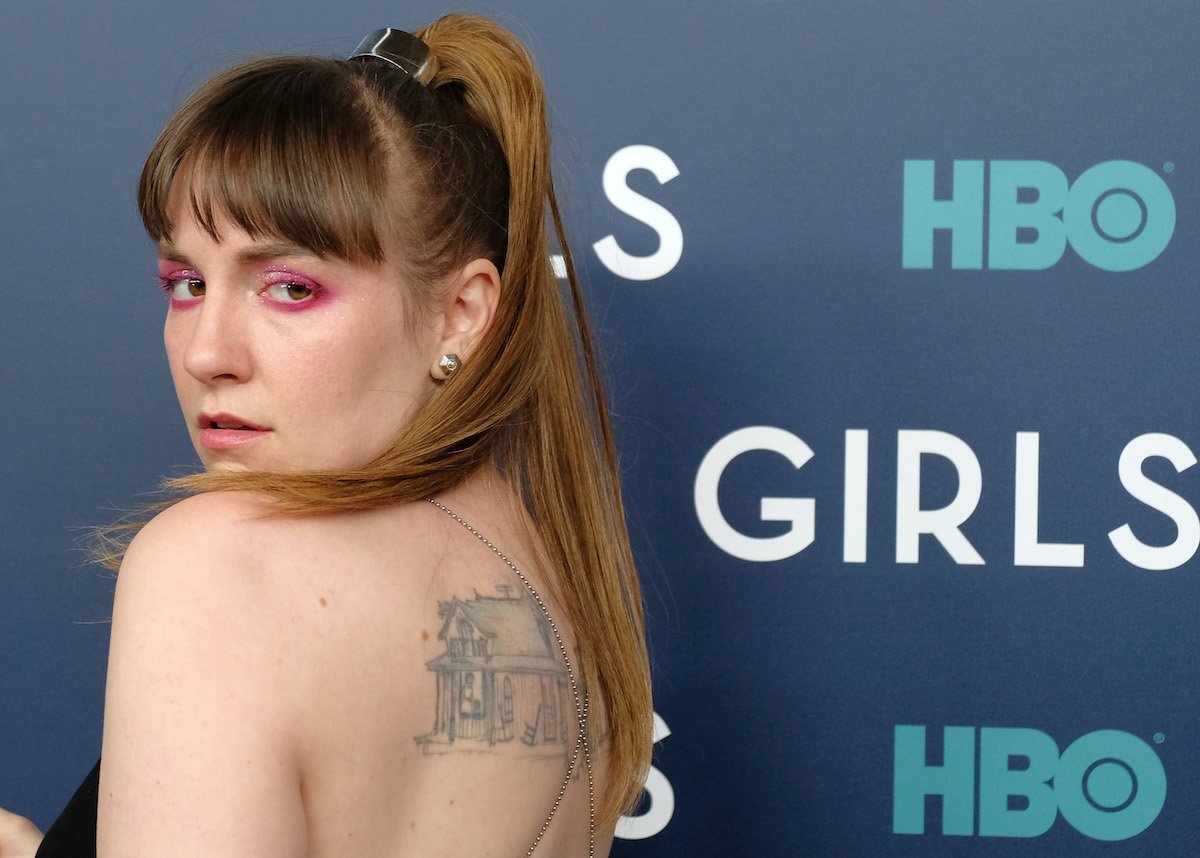 Lena Dunham used Hannah Horvath to level the playing field for representation 
Shows like Sex and the City are known for their ensembles of women with "universal appeal." But when Dunham approached HBO with Girls, she had other ideas. Her Girls cast would break all conventions.
"I don't see myself or my friends represented on television," Jenni Konner — Dunham's creative partner — remembered Dunham telling HBO executives (via The Guardian). Previously, women who resembled Hannah were accomplices to the better-looking lead or cast as the secondary role. But Dunham flipped the script and introduced the world to Hannah Horvath — the often-naked, sometimes obnoxious, and generally self-centered lead in Girls. 
Lena Dunham's choice to be naked so often in the HBO series 'Girls' caused an uproar
It wasn't long before Dunham realized how many people didn't "want to see bodies" like hers. "It's a very specific body," she told The Guardian. "Even great reviews will be like: chubby, portly, overweight."
Despite feeling like a "guinea pig" for unconventional body types on television, Dunham prevailed. During a controversial interview with The Wrap, Dunham was asked why she was naked so frequently in the show. "Your character is often naked at random times for no reason," writer Tim Malloy asked. 
"It's because it's a realistic expression of what it's like to be alive, I think," Dunham replied. "I get it. If you are not into me, that's your problem." 
With shows like Game of Thrones, nudity often seemingly has one purpose: "to titillate." But when it came to Girls, Dunham included the nudity strictly for storytelling purposes. 
Adam Driver feels the nudity in 'Girls' was natural 
As Dunham's on-screen boyfriend Adam Sackler, Adam Driver was often naked in Girls, too. But when it came to Driver's nudity, there was rarely a question. 
"Of course, there's a double standard for men and women," he told the Irish Times. Driver defended Dunham, continuing: "One of the things that she was fighting against, which I understood right away, is that [the nudity in Girls] wasn't gratuitous. There was always a point behind it — it was always still storytelling." 
With Game of Thrones, it's easy to tell when nudity is added for "gratuitous" purposes. But whenever a character in Girls was naked, it always felt natural.
"We talked just as much about being naked, and what was the story and the sex scenes, as we did about scenes where there's dialogue," Driver added. For him and the rest of the Girls cast, nudity was a driving force in storytelling — not a way to captivate the audience.