Who Has More Instagram Followers — Chloe or Halle Bailey?
With Halle Bailey currently filming Disney's live-action adaptation of The Little Mermaid and Chloe Bailey sharing her writing process with fans, several fans followed the artists and their public Instagram accounts. 
Here's what we know about this sister duo behind songs like "Do It," and "Don't Make It Harder On Me."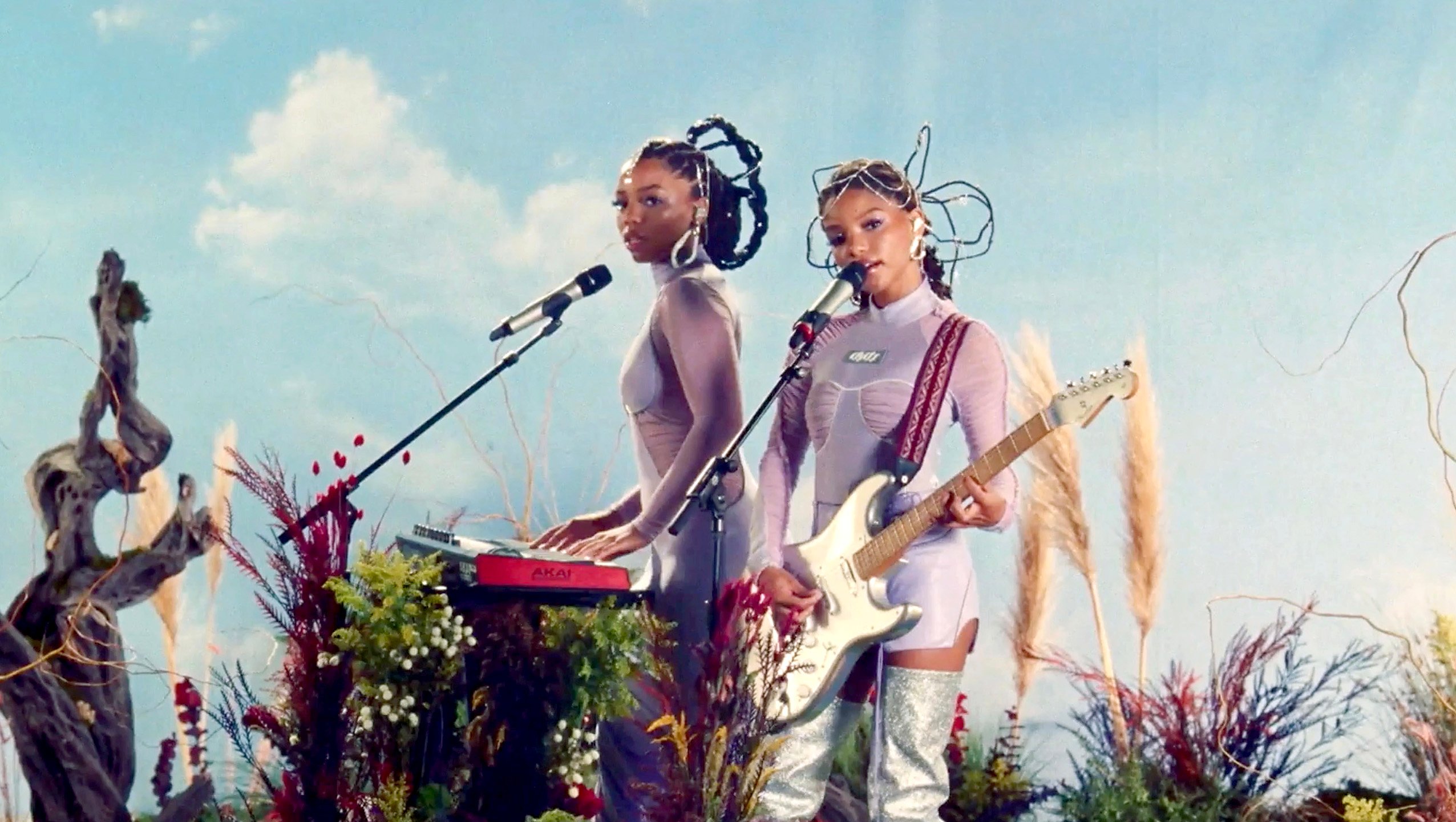 Chloe and Halle Bailey made separate Instagram accounts
These sisters won several awards for their music, even earning Grammy nominations for their album The Kids Are Alright. Some songs, like "Do It" and "Forgive Me" even earned over 20 million plays on the streaming platform, Spotify. 
After having a combined Instagram to promote music, these sisters created separate accounts on the social media platform. This was mostly because they're currently separated, with Halle Bailey filming overseas for Disney's The Little Mermaid.
"Whenever we're apart, I feel like my right arm is missing," Halle told Cosmopolitan for the magazine's October cover story. "I say this all the time: I'm not sure what I would do if I was by myself going through this whole thing."
Does Chloe or Halle have more Instagram followers? 
After only having a public shared Instagram, both Bailey sisters created public Instagram accounts. There, the sisters shared everything from hotel room-based singing videos to Valentine's Day wishes. 
In a matter of months, both Chloe and Halle each earned over a million followers on Instagram. Chloe Bailey, however, has almost 2 million followers, making her the sister with more Instagram followers as of March 2021.
Their combined Instagram account, @chloexhalle, still has the most followers with over 3.8 million. However, these individual Instagram accounts are pretty new, meaning each of the sisters could surpass the number of followers of their combined account.
Chloe Bailey shared that she had a finsta before she made her Instagram public
This duo is physically separated at the moment, with Halle Bailey spending time in London to film for Disney's live-action The Little Mermaid. Still, these sisters "spilled tea" on Instagram Live during January 2021. In it, they discussed Chloe Bailey's viral dancing video, backlit in blue and purple. 
"Well, you saw that [already] because that was on my finsta," Chloe said to her sister during the Instagram Live. "'Cause I've had it on my finsta for like four months." 
"Almost half of the content on the page is already on my finsta," Chloe continued. "And you and like 50 of my other friends know, and then that's about it."
More information regarding Halle Bailey's role in The Little Mermaid will presumably be announced in the coming months, as well news about new music from this duo. Until then, fans can stream Chloe X Halle originals on platforms like Spotify and Apple Music.