What Instrument Did Charlotte Clark Play in Harry Styles' Band and Where Is She Now?
Harry Styles has once again become a trending topic in music news following the announcement of his new Love On Tour dates. Many fans were thrilled to see the "Watermelon Sugar" singer finally rescheduled his trek across the US. However, there's another aspect of Styles' tour that has intrigued some fans: his band.
In particular, one of Harry Styles' instrumentalists, Charlotte Clark, received an outpouring of support from fans after she revealed she's no longer with the band. What role did Clark play in the band, and what is the performer up to now?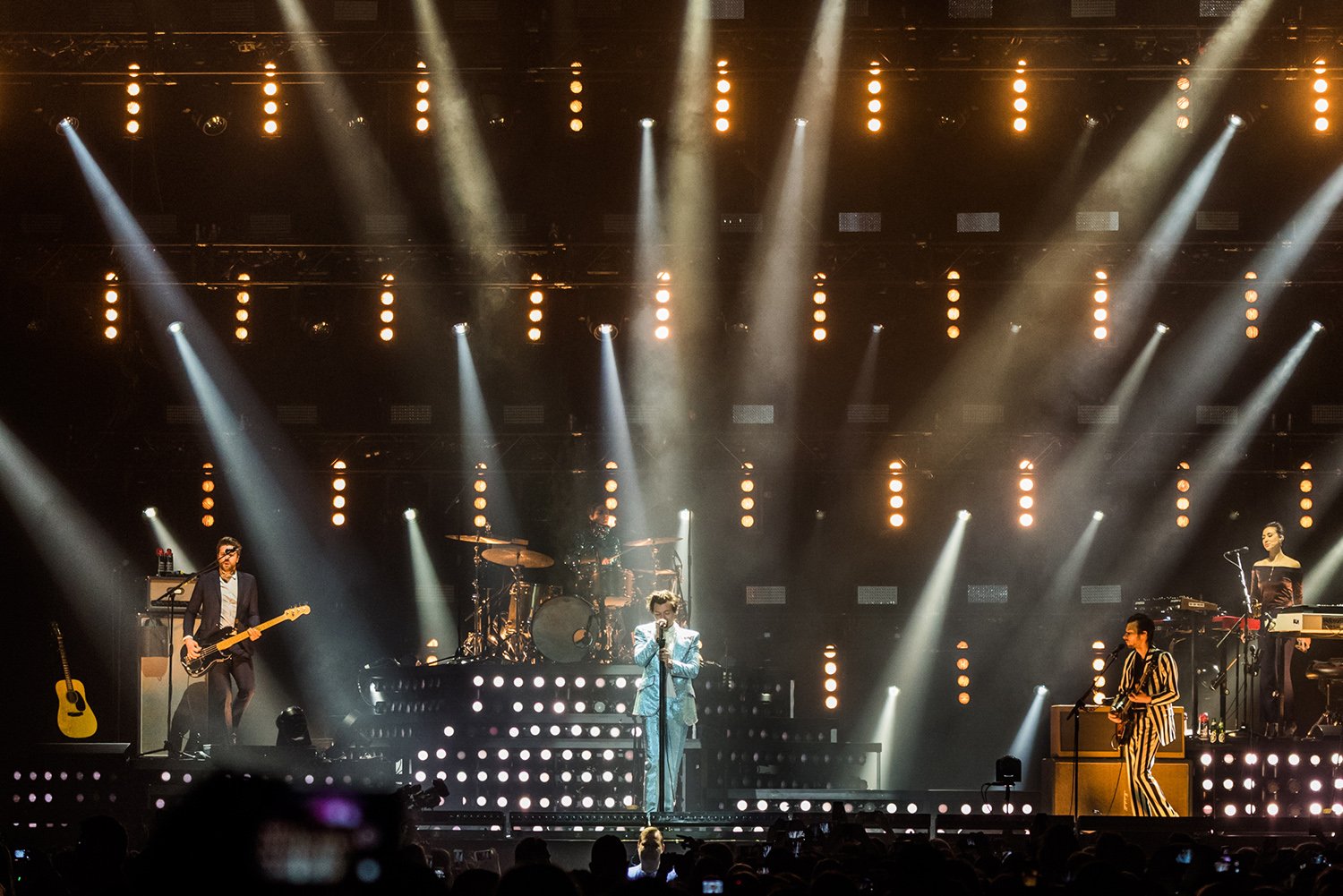 Who is Charlotte Clark to Harry Styles?
Clark, who formerly went by the stage name ARK, began performing alongside Styles in late 2019. She played piano and guitar and sang with the band in a few major shows, including Saturday Night Live.
In an interview with Euphoria, Clark revealed how she got the gig, explaining that fellow band member Ny Oh recommended her to Styles. Clark auditioned and joined the band alongside her solo projects.
"It was a surprise for me. I was camping on holiday with my friends. Ny Oh, who is the other new girl in the band, I knew her from uni, and I hadn't seen her in ages. And she sent me a message like, 'What's your email?' And I gave her my email, and I asked why, and she was like, 'Just know that the universe wants good things for you.' I was like, 'Okay, what's this?'" Clark said.
Clark continued on to explain that Styles and his band have formed a close bond where they "look out" for one another.
"It's really lovely," she added. "It's so lovely to be around."
Will Charlotte Clark play in Harry Styles' band during the Love On Tour?
Styles will embark on his Love On Tour in September 2021 after postponing the tour in 2020. For now, 85 shows across the US have been rescheduled for dates running through late November. Rescheduled shows in Canada, Mexico, and Europe have yet to be announced.
Unfortunately, Clark will not join Styles on tour in the fall. As Capital FM reported, the singer revealed during a Q&A session on Instagram that she's "been let go for reasons I don't understand."
"Please don't DM me about it; I don't have answers," she added.
Following Clark's announcement, many of her fans took to social media to offer their support.
"If it's true that your [sic] going on your own, I wish you all the best. You are amazing, and I think it's time for YOU to SHINE…" one fan wrote on Twitter.
"We're gonna fix this for you, bestie," another user added.
Charlotte Clark is working on her solo career
Clark worked on her own projects before joining Styles onstage, so she returned to her solo career when the band went on hiatus. She released two singles in 2020, "Disarray" and "Drive On," followed by her second EP, Warm Weather, in February 2021.
Despite fan concerns that she's no longer in Styles' band, it seems a solo career is exactly where Clark wants to be. She explained to The Line of Best Fit that returning home to her own music made her realize she missed it.
"When you're in [the band], you're just kind of doing it. Then I was obviously just back home, playing my own songs for the first time in ages, like, 'Oh my god, this is what I do.' I'd disconnected myself from it because I just fell into this role of being a session player, which I had never done or actually wanted to pursue," Clark said. "It just kind of came to me, and I'm so lucky that it did because it's an incredible experience. But I just know that my purpose is to do my own stuff."