Interview: Former 'Love & Hip Hop' Star Amina Buddafly Spreads Her Wings After Divorce From Peter Gunz With New Music and Wellness
Amina Buddafly has come a long way from the turmoil Love & Hip Hop fans watched her experience. After years in an unhealthy marriage to Peter Gunz — equipped with a love triangle — she ended her marriage, determined to become a better version of herself for her two daughters.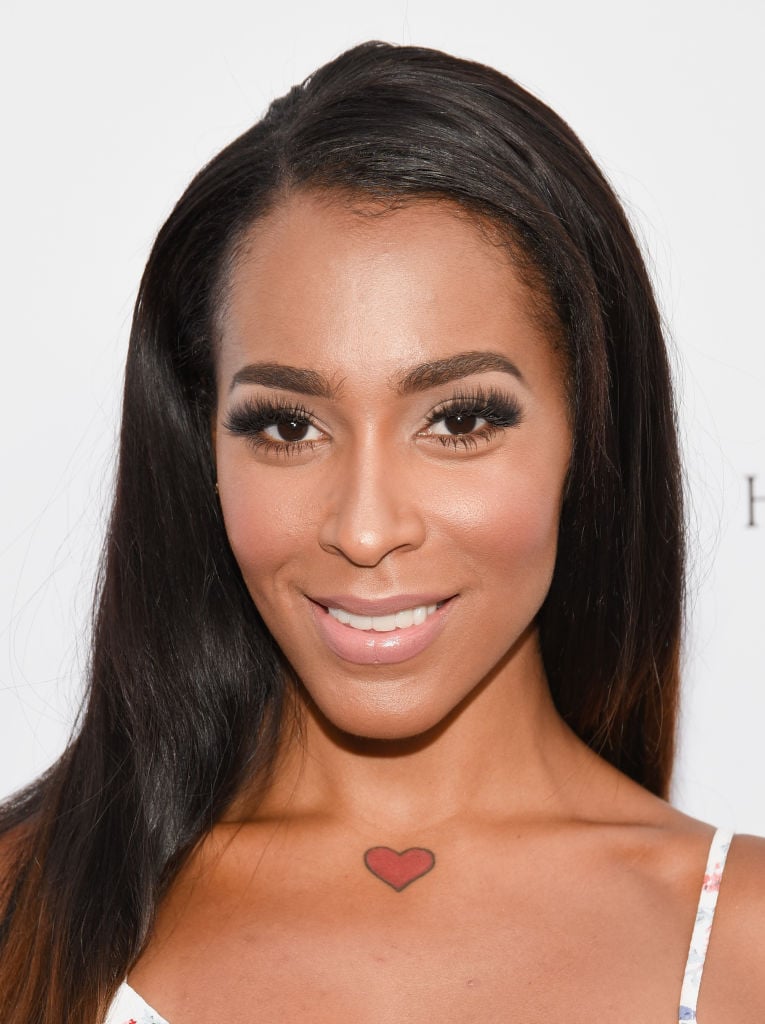 Luckily, Buddafly's music did not get drowned out with the chaos of the show. It could have been easy to forget that Buddafly is a powerhouse: she's a singer, songwriter, and a musician.
Born in Germany, Buddafly and her two sisters fled to New York in the 2000s with dreams of musical stardom. Their group, Black Buddafly, was signed to Def Jam Records in 2005 and released a few popular tracks. Amina's sisters returned to Germany after becoming frustrated with the industry, and Amina set out to make it as a solo artist.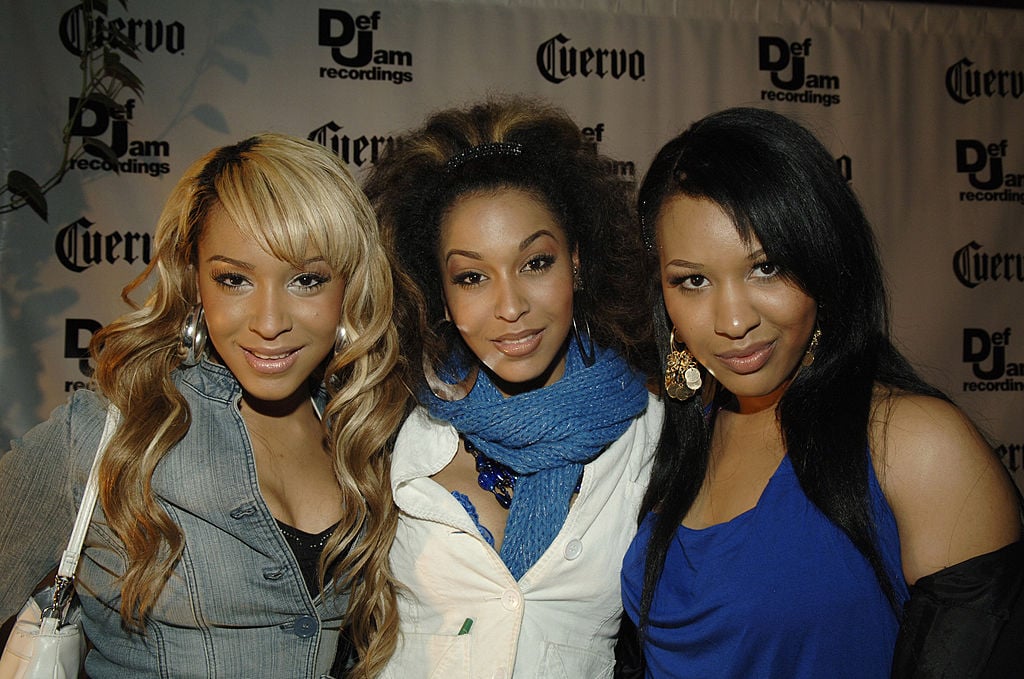 Amina's musical talents are undeniable. She barely spoke English when she moved to America, yet she taught herself to play the guitar and keys by ear. She writes and produces her own music from a home studio she built in her LA apartment.
A quick scroll through her Instagram account is a testament to her three loves: music, motherhood, and wellness. Showbiz Cheat Sheet spoke with Amina about emerging from reality television drama and a painful divorce; she is stronger than ever, boasting new music and a mission to inspire women through wellness.
Amina Buddafly says moving was one of "the hardest but best decisions" of her life
While Buddafly was committed to their marriage, Gunz maneuvered between her and his longtime ex. He had children with both women and broke Buddafly's heart along the way. When Buddafly's one-year-old daughter wiped tears from her eyes, she knew it was time to go. Pregnant with another child, she made the choice to move across the country. Buddafly explained to Showbiz:
The next day, I called the moving company and arranged everything and two weeks later I was on the plane. I went to LA previously and looked at places but nothing was set in stone. I had to hit rock bottom and know things were irreparable between Peter and me before leaving. I was unsure on the plane as I traveled from New York to Cali but I knew I had to do it. It was the hardest decision but it was the best decision.
Buddafly says it took her two years to heal from the damage that was caused by her relationship with Gunz.
Amina Buddafly says her and Peter Gunz are in a good place following their divorce
Despite Gunz being upset that she moved to a different coast with their children, Buddafly says, in order for her to move on, she had to break herself from the relationship in such a drastic way. While in LA, she sought the help of a therapist to help her process everything.
"I was crying daily or every other day in that relationship," she reflects. "When I look back now, I don't remember the last time I cried, it was probably like two years ago. Time really did help me heal. The saying, 'Your kids don't need a perfect mom, they need a happy mom' is so true."
Through therapy, her children, and creating music, she was able to forgive and move on. Their divorce was finalized at the top of this year and she says they are in an amazing place.
"We are good. I consider him a friend. We co-parent," she said. "I tell people all the time that out of everyone I've been with, I am happy I had children with him. Peter is an amazing person, he's just not a good partner."
Amina Buddafly doesn't regret 'Love & Hip Hop' because it helped her career
Despite the heartache Buddafly experienced on Love & Hip Hop, one good thing did come out of the show: she was able to showcase her music. Prior to the show, her career was at a standstill.
The show gave her an audience that she did not have before and even in the midst of reality show drama, she released music and was able to put her business affairs in order to sustain her career for post-reality television.
"I've put out 3 full albums and 3 EPs over the last seven years," she said. "I've built up a good fan base. I am also an influencer, thanks to my work on reality television, so people pay for me to promote things."
Amina Buddafly details life as an independent artist
Buddafly was smart to incorporate her music throughout her time on the show, as it has helped her since leaving the series. She built her brand from the ground up. Still, Buddafly explained that being an independent artist without a machine behind her can be difficult:
I do everything on my own… I have good streaming numbers, so I have some money coming in from my music and from publishing but when it comes to marketing and booking performance dates, I need a good manager to take over the business aspect. I don't even have songs on the radio, just streaming. I have yet to find someone who works for me.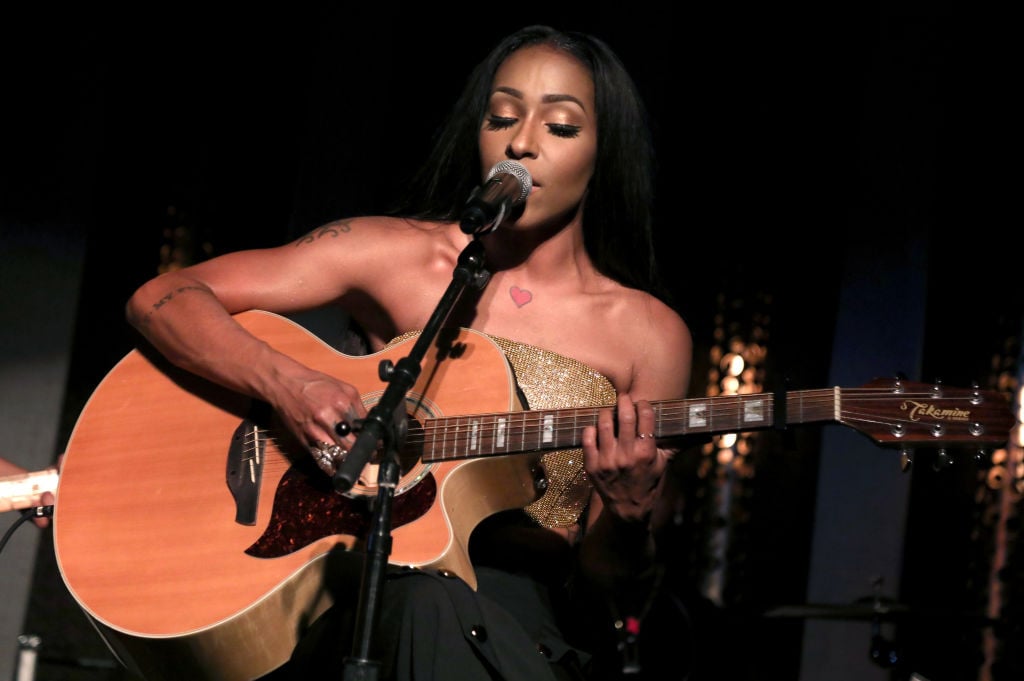 Buddafly is responsible for all costs associated with her projects and she says the expenses incur quickly. She does a lot of research to find other creatives to collaborate with who work because they are passionate about the projects.
As a single mom and an independent artist, I don't have spare money to shoot videos. I do a lot of the creative groundwork myself. I come up with album titles, visuals, and order of songs on my albums. Luckily, I've worked with some amazing people who work with me because they believe in me but it takes longer to get projects out because of the monetary costs.
Amina Buddafly is reuniting with her sister for a Black Buddafly reunion album
One of the people Buddaly collaborates with often is her twin sister and Black Buddafly member, Jazz. Because their other sister Sophie has a different musical style, Amina and Jazz have moved forward as a duo. They are currently working on a new album.
"We are trying to keep the same classic Black Buddafly sound. Jazz and I did an EP 3 years ago called We R and our fans are always asking us to record together because we are so similar," she said.
Most of the songs for the upcoming album are already complete — all of which they've written. The sisters have also produced most of the music themselves. They've accepted and recorded a few tunes to tracks that they did not produce, but have yet to make a decision on which songs will make the final cut.
Amina Buddafly on her passion for songwriting
In addition to the singing and musical composition, Buddafly is known for her songwriting ability. When asked if she's ever shopped her songs to other artists, she says that being independent has made it difficult. She insists that this year, she's going to step outside of her shell and put in the work to have her music placed.
"I have such a large catalog of music that I've written that I feel like aren't right for me, especially now since I'm getting older and have so much music for a younger demo," she says. "I'm going to work on not making excuses and really shop my music around because it's honestly going to waste."
Amina Buddafly's new lifestyle cookbook promotes her wellness advocacy
After turning pain into triumph, Buddafly's personal mission is being a model to women on self-love and wellness. Her social media pages are filled with videos of her working out at home or at the park with her daughters. She also has a page dedicated to her love of cooking. To help others, she created a lifestyle cookbook, Mi Dishes.
"Mi Dishes is a coffee table lifestyle cookbook," she said. "It's 280 pages of recipes, lifestyle tips, short personal stories from me, and visuals. I created the 30-day guide for my fans to follow because of the amount of questions I was constantly getting about fitness and food."
Buddafly says the book's main theme that she hopes she gets across is that wellness starts from within. She's in the greatest place in her life and career because she focused on herself and did the tough work it took to heal. In the end, she says it's worth it.
It's all about balance. I don't have any restrictions in my diet but I choose to intake things that are healthy more times than not. The same applies to working out. You don't need a gym or fancy equipment. You can workout at home. Consistency is what matters and that's what I apply to my life overall.
Mi Dishes is available for purchase on Amazon. The Black Buddafly reunion project is slated for release this year. Buddafly's last album, After Dark, can be downloaded on all streaming platforms and she's also working on a solo acoustic album.