Interview: Traci Braxton Talks 'Braxton Family Values,' Finding Her Voice and New Film
Traci Braxton is a fan favorite of 'Braxton Family Values.' She's found success outside of her sisters with music. Braxton is making her film debut and also working on new business ventures.
When you think about who the "craziest" Braxton sister is, most fans would agree it's Traci. And, if you ask Traci, it's not something she thinks is farfetched. While Trina is known as the party girl, Traci is bold and funny, with some of the most hilarious and iconic one-liners in the show's history.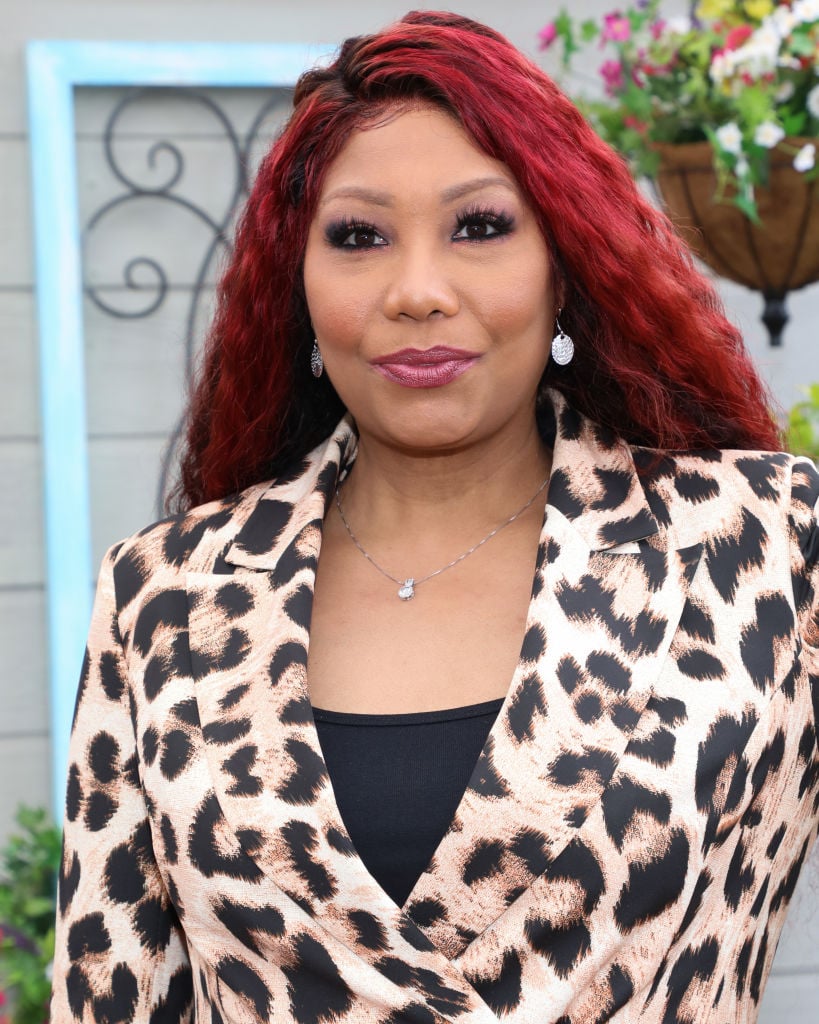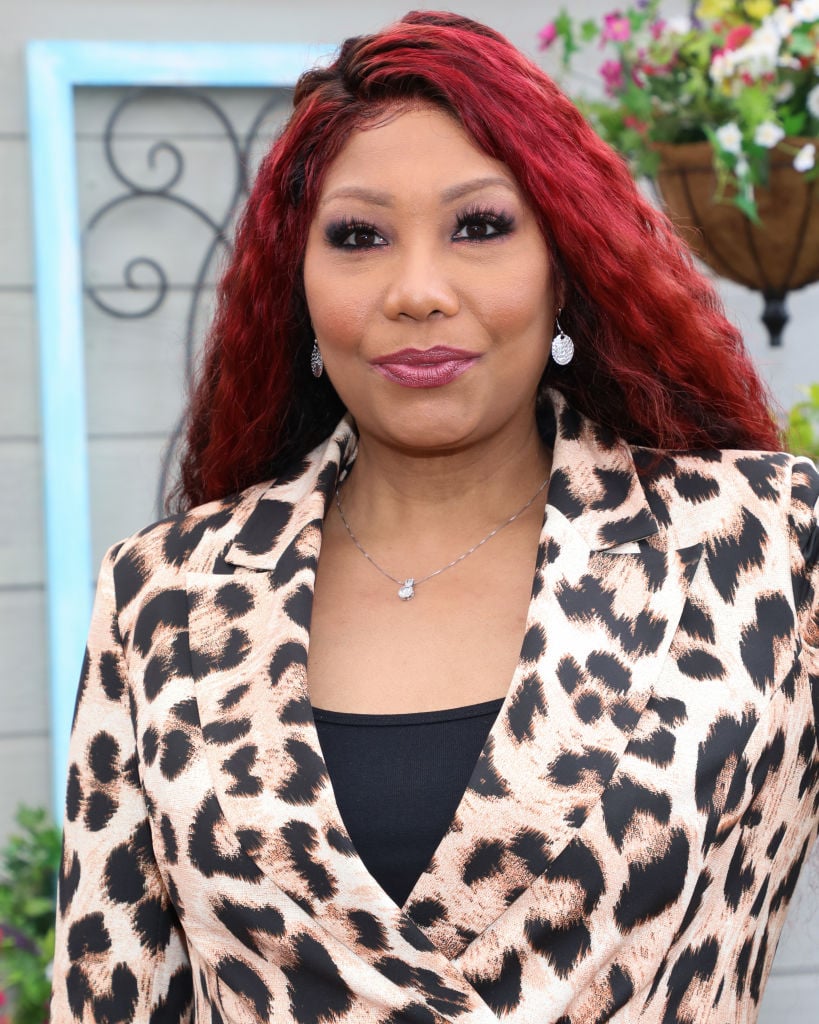 Viewers were first introduced to Traci as the sister who missed out on musical stardom after choosing her family over her career. Flash forward eight years later, Traci has branched out on her own and released two solo albums, both of which received positive reviews among critics. The neo-soul singer has performed in front of sold-out crowds, proving that she's a superstar in her own right. 
Through Braxton Family Values, Traci has expanded her brand in ways she could have never imagined. She's gearing up for her film debut and prepping her third album, all while maintaining the filming schedule for Braxton Family Values — which she's shut down rumors concerning cancelation.
Though boasting an impressive musical career, Traci values family above all else. The grandmother of two still lives in her hometown of Maryland with her husband of over 20 years, and their children live minutes away. Her family's support is her greatest motivator and keeps her grounded.
Traci spoke with Showbiz Cheat Sheet about her family life, her reality series, her musical journey, and her new film. 
Traci Braxton addresses rumors of 'Braxton Family Values' cancelation 
Rumors of Braxton Family Values being canceled surfaced in Feb. 2020 after The Jasmine Brand reported a source close to production alleged a decline in ratings. Braxton confirmed the show was returning and in her true form, joked about the chatter in the blogosphere.
"I haven't received a letter from WeTV. The show is coming back, we were never canceled," Traci promises. " We are currently on hiatus from filming because of the shutdown due to coronavirus."
Braxton said that after six seasons, she has learned to ignore gossip. "I don't follow blogs. People like to make up stories and get things stirred up," she said. "I pay it no attention."
Despite the ups and downs that are associated with living a public life, Braxton maintained that she enjoys being on the show. Aside from the joy of working with family, Braxton has been able to showcase her individual talent, showing that her big sister Toni isn't the only one fit for solo stardom. The journey tied to her solo projects has been documented on the show.
Traci Braxton on achieving success as an individual performer
Braxton was part of her family's singing group before opting out of signing a record contract in the 1990s to raise her son. Season 1 of Braxton Family Values chronicled her desire to pursue music. After over a decade out of the music industry, she finally got her chance.
Her first album, Crash & Burn, was released in 2014 and debuted at number one on the Billboard Heatseekers Album chart. Her single, "Last Call," was a hit.
Braxton has no regrets about the journey she took to see her musical dreams to fruition. When asked if she ever considered migrating from her hometown in Maryland to pursue a music career sooner, she gave a firm no.
"I was still recording from time to time in studios in Maryland. There is a such thing as commuting. I can live in Maryland and travel to other places like Georgia or California for music gigs," Braxton explained. "I love my life in the DMV. My family is here so I wouldn't uproot my family. It's a lot of talented people who came from Maryland and still live here."
Braxton released her second album, On Earth, in 2018. She's currently working on her third project.
Traci Braxton's new music is more 'racy'
Braxton's newest single, "Hurry," was released on Valentine's Day. She's excited about this project because she's able to express another side that she hasn't revealed in the past: her sensual side.
"It's real racy. It's not for the children," Braxton admitted. "This is like baby-making music and it's the perfect time for it since we are all quarantined," she joked.
Working on this album has been exhilarating for the singer. She says that her team is supportive of her input, and they provide her the freedom to record the music she chooses.
A new album isn't the only project Traci Braxton is excited about – she's also starring in the upcoming TV One film, 'Sinners Wanted'
Just three months after the release of "Hurry," Braxton is making her film debut in the TV One original movie Sinners Wanted. The film tells the story of a minister named Leo, who falls in love with a prostitute. Once his congregation discovers his new relationship and he realizes they are against it, he has to find a way to teach love and forgiveness. Braxton stars as the lead character's grandmother.
"I play Leo's nana. My character is a lady of the church and teaches Leo how to love God and love people," she explained. "The movie teaches about patience. It shows second chances and tells the story of redemption."
Braxton explained that the role was created with her in mind. After reading the script, she agreed to participate. Growing up in the church as the daughter of a preacher, Braxton was able to relate to the overall story.
Traci Braxton has another film to be released this year and other business ventures
In addition to Sinners Wanted, Braxton also starred in a film titled All In, alongside Lil' Mama. Braxton played Mama's foster mother in the movie. The film premiered last year at the American Black Film Festival.
"It's a totally different mother role than Sinners Wanted," Braxton said. "One was a mess and the other was sanctified."
Acting is something Braxton has always been interested in. She grew up performing with a Maryland theater company along with her sisters. Braxton performed in several productions with the theater group on her own.
With two new films, new music, and a number one reality series, Braxton has a lot to be happy about and grateful for. She's also working to finalize a whiskey line.
Sinners Wanted premieres on TV One on Sunday, April 5 at 4 PM EST. The network is also airing a special encore of the film during Easter weekend on April 11 and 12. Braxton's still recording her third album, but her new single "Hurry" is available for download on all streaming platforms.