'Inventing Anna': 5 Shows Like It to Watch for More True Crime and Con Artists
For viewers looking for more scammers and con artists, we have 5 more shows like 'Inventing Anna' to stream or watch next.
After nine shocking episodes of Inventing Anna on Netflix, viewers want to watch more true crime-fraud shows like it. If you couldn't look away while Anna Delvey (Julia Garner) defrauded the real-life people around her, these five shows are for you. Watch more true defrauding crime with a dramatic spin. Each of the (alleged and convicted) criminals in these five shows coerces people into believing nearly every word. Like Inventing Anna, many of the shows listed below have con artists who portray a life of luxury and wealth, but behind closed doors, they have nothing.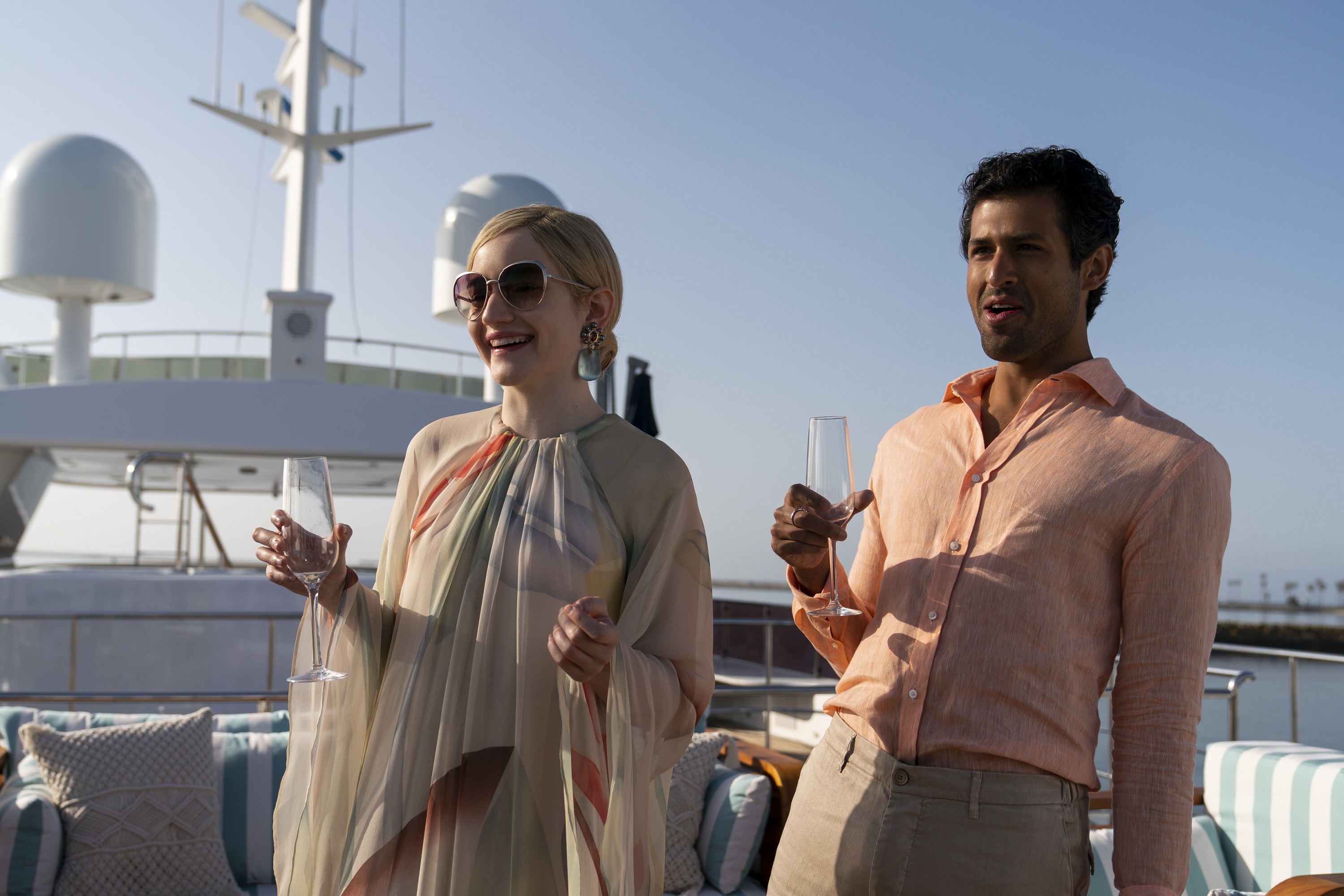 'Fyre: The Greatest Party That Never Happened' and 'Fyre Fraud'
In Inventing Anna, viewers find out that Anna Delvey scammed Billy McFarland before the Fyre Festival. Delvey resided at McFarland's residence for nearly four months, rent-free. The two Fyre Festival documentaries are shows just like Inventing Anna. They both explore the modern-day con artist Billy McFarland and how he defrauded investors and ticket holders about a luxury music festival that never happened. Like Inventing Anna, both Fyre shows display the influence of social media versus reality. 
Netflix dropped Fyre: The Greatest Party that Never Happened on Jan. 18, 2019. Hulu stole the spotlight with Fyre Fraud without any promotion or advertising, dropping their take on the scandal four days earlier, Jan. 14, 2019. Although they both uncover the same fraud, they form a fascinating account of what happened when watched together. Showbiz Cheat Sheet recommends watching Fyre on Netflix first and then following up with Fyre Fraud on Hulu second.
'The Tinder Swindler' is another Netflix show like 'Inventing Anna'
The Tinder Swindler on Netflix spins a tale like Anna Delvey in Inventing Anna. Simon Leviev (formerly Shimon Hayut) uses Tinder's dating app to connect with women. He portrays wealth by taking his victims to 5-star restaurants and chartering private planes. However, in reality, he's using the credit cards of the last person he defrauded to scam someone new into supporting his lavish lifestyle.
After his victims become emotionally attached, he convinces them that he's in danger and can't use his credit cards. After giving him their credit card information and sometimes cash, Leviev promises a wire transfer to repay his victims. However, like in Inventing Anna, the wire transfer never comes. How long does he lead his victims on believing there's a wire on the way? Find out by streaming The Tinder Swindler, which dropped to Netflix on Feb. 2, 2022.
'The Dropout' is a show like 'Inventing Anna' but on a more massive level
Elizabeth Holmes surpasses Anna Delvey's fraud in Inventing Anna by millions in Hulu's The Dropout. Amanda Seyfried portrays Holmes as the biotechnology entrepreneur and CEO of Theranos. The health technology company's claim to fame was that it could use tiny volumes of blood (like that from a finger prick) for blood testing. However, their Edison device gave inaccurate results, and Holmes moved forward anyway. Her connections led to the support of influential people, much like Anna Delvey in Inventing Anna. Those relationships helped convince others of Holmes' credibility, leading to more investors for Theranos. 
Holmes continued building her company despite the lack of a working blood testing device. It sounds a little bit like the Anna Delvey Foundation (ADF), but Holmes secured the investments she needed, while Sorokin never did. The first three episodes of The Dropout are available for streaming on Hulu on March 3, 2022. The remaining episodes drop weekly on Thursdays.
'Dopesick' on Hulu is darker than 'Inventing Anna'
The Anna Delvey character in Dopesick on Hulu is Richard Sackler. Although Delvey never had any real wealth, Sackler inherited an entire company, Purdue Pharma. His fraud could be considered the worst of any of the previous criminals because the drug he marketed led to the deaths of hundreds of thousands of people. Sackler insisted that OxyContin was non-addictive, although there was no research to back up the claim. 
Dopesick dives into the depths to which Sackler went to market the deadly drug, making his company billions in the process. The true-crime drama features Michael Keaton, Michael Stuhlbar, Peter Sarsgaard, Kaitlyn Dever, Rosario Dawson, and Will Poulter. All eight episodes of Dopesick are currently streaming on Hulu.