'Inventing Anna': Which Characters Are Based on Real People in Anna Delvey's Life?
Find out more about the real people in 'Inventing Anna' including Neff Davis, Vivian Kent, Rachel Williams, Kacy Duke, Todd, Talia Mallay, Chase Sikorski, and Alan Reed.
Netflix dropped a new true crime drama, Inventing Anna, featuring Julia Garner, on Feb. 11, 2022. After finding inspiration from Jessica Pressler's New York Magazine article about Anna Sorokin (aka Anna Delvey), Shonda Rhimes and Betsy Beers developed the limited series. Many of the Inventing Anna cast characters came from Sorokin's real life. Find out which ones are real people and which ones are fictional.
'Inventing Anna' on Netflix is a true story
Julia Garner visited Anna Sorokin in prison to research her accent, mannerisms, and persona for Inventing Anna. In 2013, Anna Sorokin traveled to New York City for Fashion Week and decided to stay. The Russian-born German became the fake heiress worth $60 million. She defrauded banks, hotels, and the social elite of New York. The story told by Netflix is true and primarily based on Pressler's article, "How Anna Delvey Tricked New York's Party People."
'Inventing Anna': Is Neff Davis a real person from Anna Delvey's life? 
The New York Magazine article begins the story of Delvey's life in New York with accounts from Neffatari Davis. When Sorokin began her fraud in the city, she befriended a 25-year-old concierge at the 11 Howard Hotel in SoHo. Neff became a bit of a therapist for Delvey in the city. Their friendship continued after the hotel kicked Delvey out for not paying her bill. Neff's character in Inventing Anna aligns very closely with the real-life person in Delvey's life. Alexis Floyd portrays Neff in Inventing Anna. Viewers might recognize Floyd from the TV series, The Bold Type or Apple TV+'s Dickinson.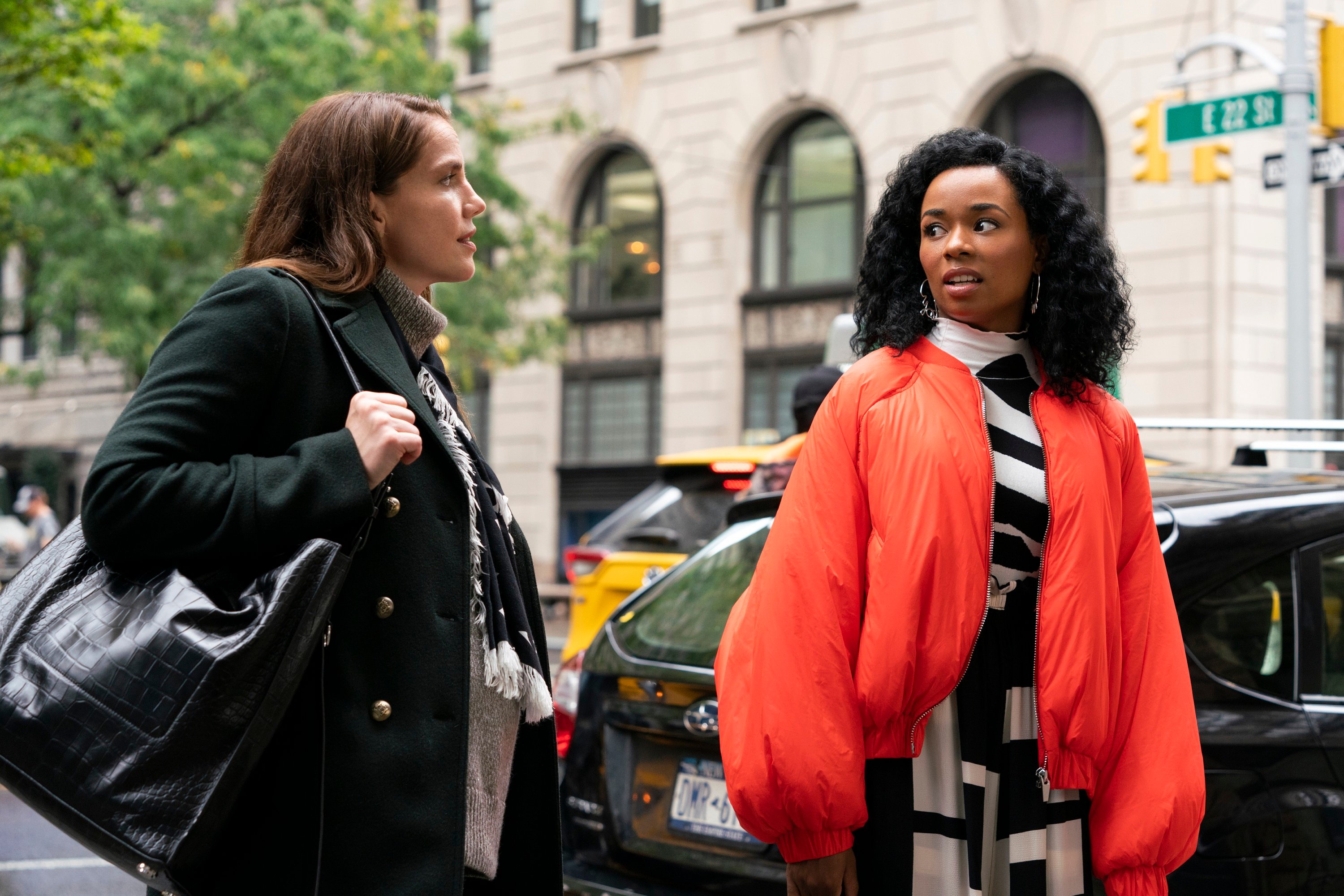 Vivian Kent is inspired by a real person
Emmy nominee, Anna Chlumsky from HBO's Veep, joins the Inventing Anna cast as journalist Vivian Kent. You might also remember Chlumsky for her early role as Vada in My Girl and My Girl 2. Although Vivian Kent is not a real person from Anna Delvey's life, the journalist in the nine-episode series is inspired by the real-life Jessica Pressler. The New York Magazine journalist first covered the story of Anna Delvey in her May 2018 article. 
Rachel DeLoache Williams is a real person with a book about Anna Delvey
Shonda Rhimes tapped her Shondaland ABC show Scandal for Katie Lowes, who portrayed Quinn Perkins in the political drama. Lowes joins Inventing Anna as Rachel — the friend who allegedly incurred $62,000 of debt from her trip with Delvey to Morocco. 
Rachel DeLoache Williams is a real person who Anna Delvey befriended in New York City. The fake German heiress invited Rachel to an "all-expenses-paid" trip to Marrakesh, Morocco, in May 2017. However, a few days after arriving at the resort, the hotel staff reported they could not charge Delvey's credit cards. Anna convinced Rachel to pay the $62,000 bill with a promise to reimburse her. However, she never did. Rachel wrote a book, My Friend Anna, about the true story of her trip with Delvey and how she helped bring the fake heiress into custody.
'Inventing Anna': Kacy Duke is based on a real person
Although Anna Delvey's personal trainer's name is not in the New York Magazine article, the life coach becomes Kacy Duke in Inventing Anna. The article describes Anna's trainer as someone she met online who works with celebrities. That's exactly who the character of Kacy Duke is in the series. Laverne Cox from Netflix's Orange Is The New Black becomes Kacy in the new series.
"As a celebrity trainer and life coach, Kacy gets sucked into the Anna whirlwind but is mature and centered enough to stay out of any real trouble," the Netflix synopsis reads. "When she least expects it, in the wake of Anna's crimes, Kacy finds herself becoming a coach to more than just Anna."
Todd Spodek is Anna Delvey's real lawyer
The Inventing Anna cast also steals a favorite from HBO's Succession — Arian Moayed. He currently portrays Stewy Hosseini in the satirical comedy but becomes Todd in Inventing Anna. The Netflix series also pulls from real-life again — Todd Spodek is Anna's real-life lawyer. According to the Wall Street Journal, Netflix sends all payments for the series to an escrow account managed by Sorokin's lawyer, Spodek. 
'Inventing Anna': Is Talia Mallay based on a real person?
Although Netflix and Rhimes incorporated numerous real-life people from Anna Delvey's life for Inventing Anna, some were not based on real people. Marika Domińczyk portrays Talia Mallay, but the character is not based on a real person. Instead, the producers created her to be someone that the New York Magazine article references but does not name. Viewers might recognize Marika Domińczyk from her role as Dr. Eliza Minnick on Grey's Anatomy Season 13.
Is Chase Sikorski a real person from Anna Delvey's life?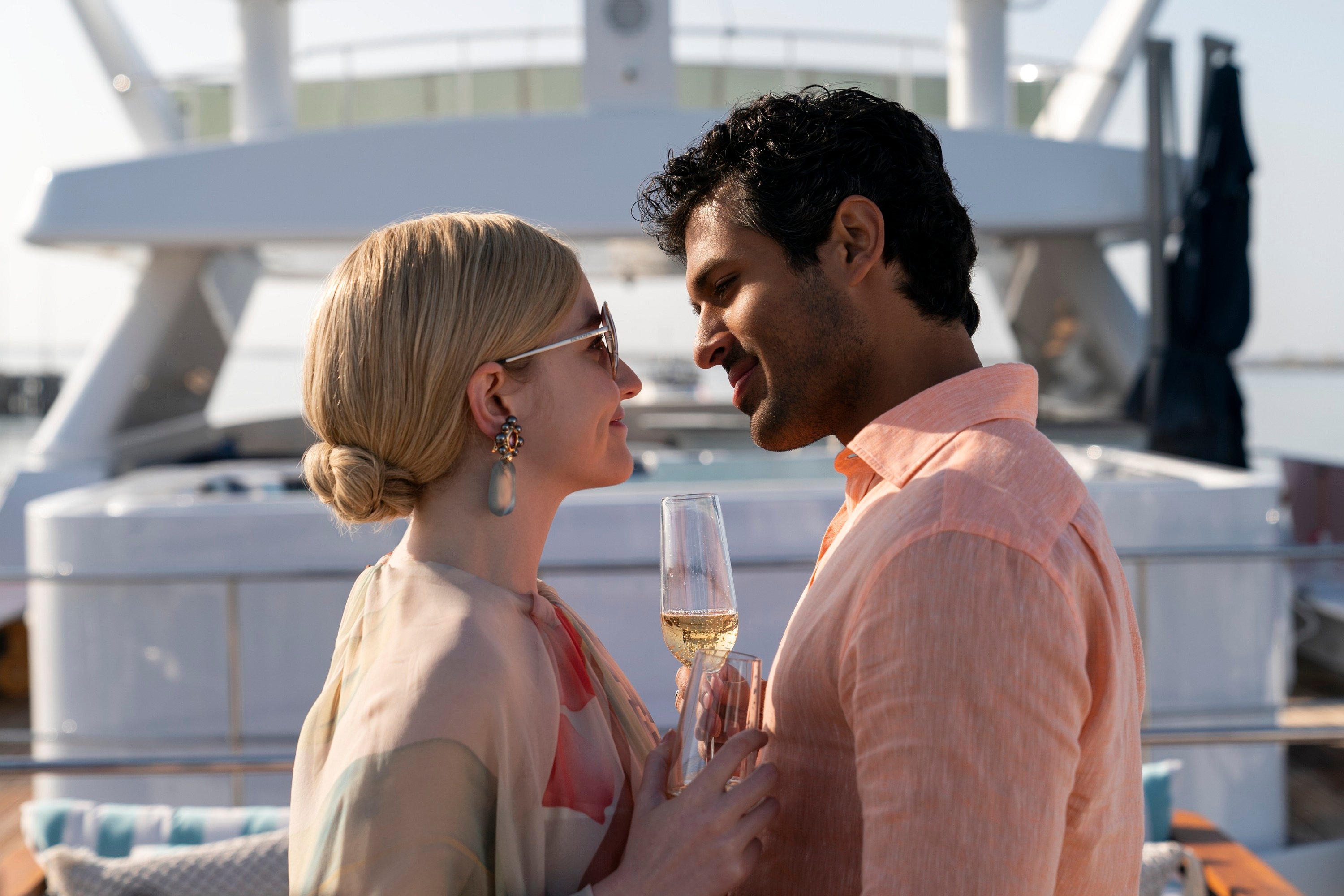 Chase Sikorski is based on the "Futurist" from Pressler's article. According to the New York article, he became her boyfriend in Inventing Anna, which happened in real life for about two years. Saamer Usmani portrays Chase. Viewers might recognize the Inventing Anna actor from the Netflix miniseries What/If, HBO's Succession, or The Other Two.
Is Alan Reed based on a real person?
Anthony Edwards portrays Alan Reed in Inventing Anna, a lawyer who vouches for Anna Delvey while pursuing her art club. After reading the New York Magazine article, the character of Alan Reed is most likely based on Andy Lance, a partner at Gibson Dunn. Delvey called him at all hours of the day and night. He put her in touch with large financial institutions. 
"I'm the lawyer who's representing her, helping her to build this big thing," Edwards told Esquire. "I'm doing a lot of vouching for her and believing in her when I don't have all the information I really need because she's so charismatic. Here's this young energy that's able to manipulate and control people by telling them what they want to hear."
Viewers should remember Edwards from his role as Dr. Mark Greene on ER.