'Inventing Anna': Anna Delvey Feels She 'Changed Immensely' Since the Events in the Series
After watching the true crime series, Inventing Anna on Netflix, many viewers want to know where Anna Delvey is now in 2022. The answer changes nearly every day. After defrauding New York's elite, hotels, and banks from 2013 to 2017, a grand jury convicted Anna Sorokin, like in the series. She posed as a fake German heiress, claiming to have a trust fund of $60 million. She had an immense debt to nearly everyone who crossed her path. However, now 31, Delvey insists she is an entirely different person than in her twenties, portrayed in Inventing Anna.
'Inventing Anna': Delvey feels different at 31 than in her twenties
Since the Shondaland and Netflix series debuted on Feb. 11, 2022, numerous outlets have interviewed Anna Delvey. She's eager to join podcasts, and Delvey has a docuseries in the works. In an interview with the New York Times, Delvey admitted she learned a lot from the entire experience. 
RELATED: 'Inventing Anna,' 'Fyre' Festival and 'The Dropout' All Culminated in the Same 'Summer of Scams'
"I feel like I changed immensely just due to the fact that I've been exposed to so many people and just seeing other people's walks of life," Delvey told the outlet. "Even though I thought I was so well-traveled and I lived in Europe, lived in the States and lived in different countries, I was so sheltered. Having been to prison and having been through the criminal justice system, it just exposed me to a whole different kind of a person, and my problems before just seem ridiculous."
She also expressed remorse for her actions.
"I feel sorry for the choices I've made," Delvey added. "Definitely, I don't feel like the world would be a better place if people were just trying to be more like me."
How long did Anna Delvey spend in jail?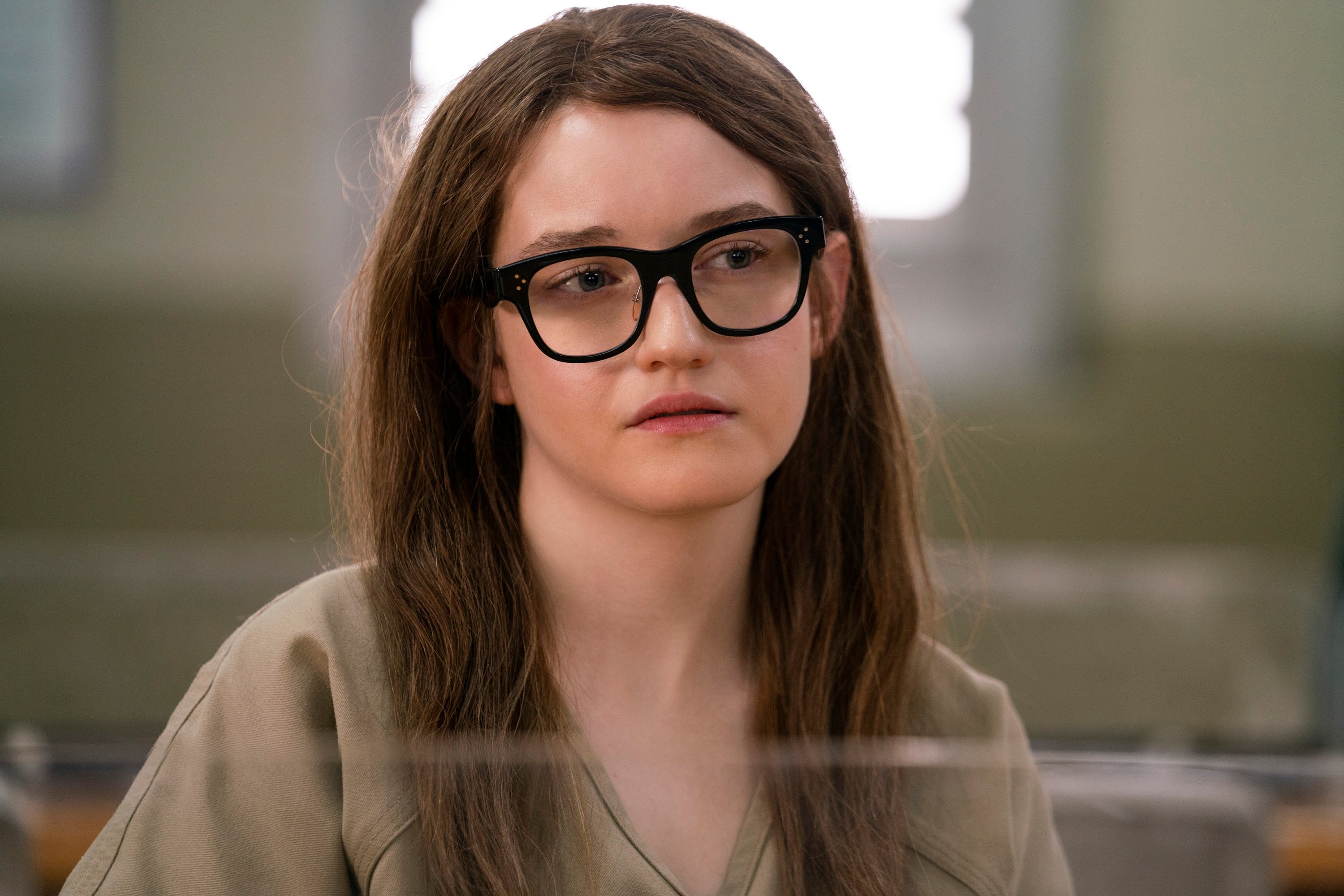 Like in Inventing Anna on Netflix, the real Rachel Williams tricked Anna Delvey into leaving the rehabilitation/addiction treatment facility on October 3, 2017. A sting operation led to her arrest that day with the help of Williams. A judge sentenced Delvey to four to 12 years in prison on May 9, 2019. However, at that point, the convicted felon had served almost two years already. According to BBC News, Delvey served another 21 months before her release on Feb. 11, 2021. In total, she served three years and four months of her sentence.
Is Anna Delvey still in jail?
Yes, Anna Delvey is still in jail in 2022. Immigration and Customs Enforcement (ICE) took Delvey into custody six weeks after her release (March 25, 2021) for overstaying her visa. The New York Post reports that Delvey is still incarcerated today, awaiting possible deportation. Delvey spent four years and three months of her life in prison or jail. She spent one year of that time in ICE custody.