'Inventing Anna': Here's How Much Netflix Paid for the Anna Delvey Series and What Anna Sorokin Did with the Money
Here's the exact amount that Netflix paid Anna Sorokin to use her life story in their new show featuring Julia Garner.
Julia Garner stars in the new true crime series, Inventing Anna, premiering on February 11, 2022, but one intriguing fact is how much Netflix paid Anna Sorokin for the story. It's typically illegal in New York state for criminals to profit from their crimes. However, in Sorokin's case, a judge allowed her to take the payment from Netflix for the right to tell her story. Find out how much they paid and why the court allowed it.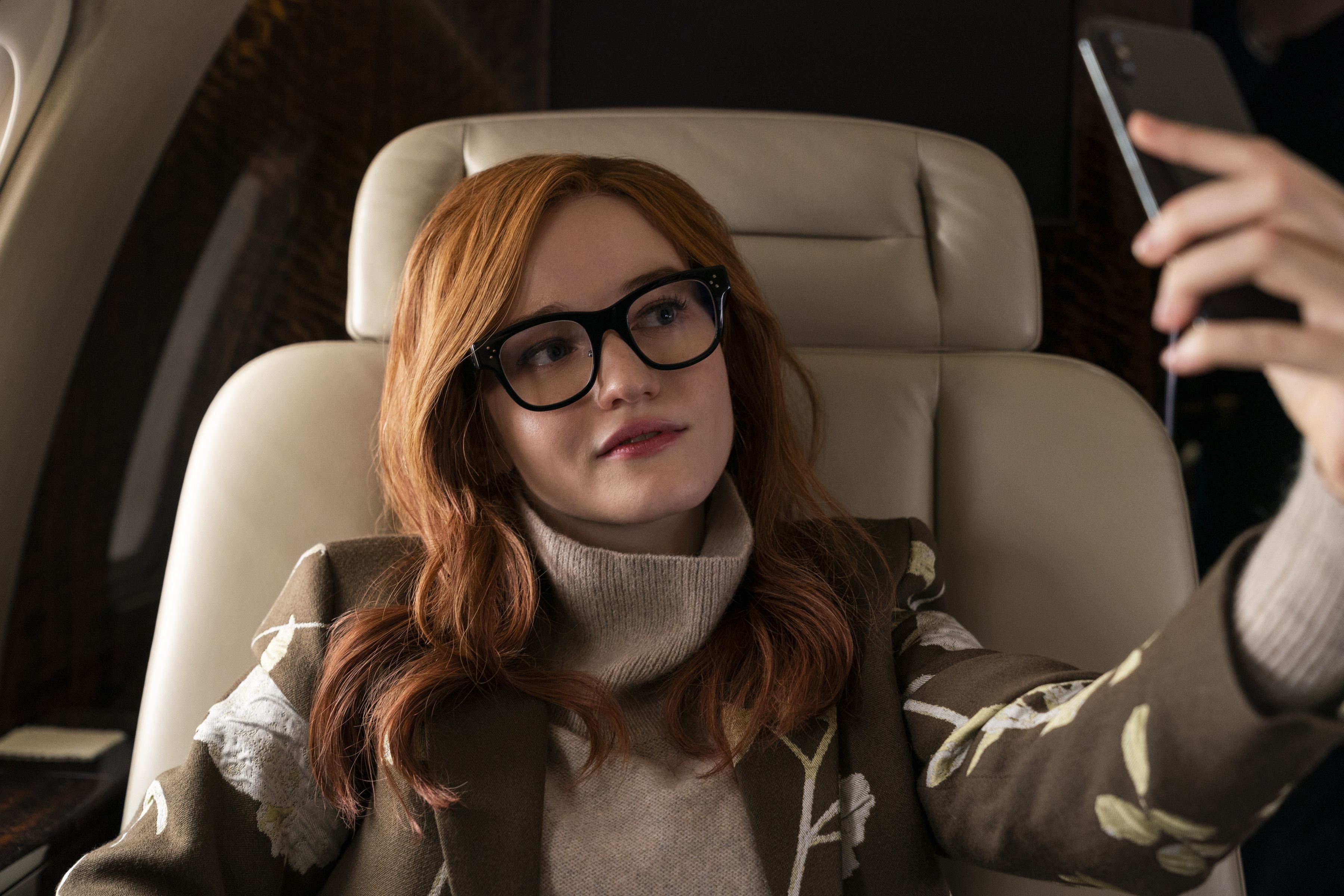 Is 'Inventing Anna' a true story?
Yes, Inventing Anna on Netflix is the true story of Anna Sorokin, portrayed by Julia Garner. In 2013, the 22-year-old Russian-born German visited New York City for Fashion Week. However, she loved the city so much that she decided to stay. Between 2013 and 2017, Sorokin pretended to be a wealthy German heiress, Anna Delvey. She used the fake name and her fake foundation to defraud banks, hotels, and the city's high society. In 2019, a grand jury convicted her of multiple counts of grand larceny and theft of services.
How much did Netflix pay Anna Delvey?
Netflix paid Anna Sorokin — who posed as Anna Delvey — $320,000 for the rights to create a TV series about her life story. Insider reported the news on Jan. 29, 2021. In 2019, New York State filed a lawsuit against Netflix to stop the payment to Sorokin. However, Albany County Judge Richard Platkin allowed Sorokin to accept the payment to use the funds to pay her debts.
Sorokin used $199,000 of the Netflix payment to pay restitution to her defrauded banks. She paid another $24,000 in state fines and then $75,000 for attorney fees. The remaining payout goes to other attorney fees she accrues.
Since Netflix pays millions of dollars to produce original content on its platform, the payout to Sorokin is a minuscule fraction of what it costs to produce Inventing Anna. 
Where is Anna Sorokin (Delvey) today?
According to an ABC News 20/20 report on Oct. 1, Anna Sorokin served four years for her crimes. The court released her from prison in February 2021. In the program, Deborah Roberts interviewed her. She asked Sorokin what it felt like to be out of jail.
"It felt great, it's exciting to be out, and I'm really happy," Sorokin responded. 
In March 2021, Immigration and Customs Enforcement (ICE) took Sorokin into custody for overstaying her visa in the United States. As of the airing of the 20/20 episode, ICE still held her as she awaited a decision about her deportation back to Germany.
On Feb. 2, 2022, Insider published an article on behalf of Sorokin. She wrote about what it was like, stuck in prison for a second time, although she had already served her sentence. This time, she is detained by ICE but sitting in a jail cell in Orange County in upstate New York. 
Inventing Anna drops on Netflix on Feb. 11, 2022.