'Inventing Anna': Journalist Vivian Kent Was 'Not Part of the Initial Pitch' for the Anna Delvey Story
After watching Inventing Anna on Netflix, it's hard to imagine the nine-episode series without journalist Vivian Kent (Anna Chlumsky). However, when Shonda Rhimes pitched the idea to the real-life journalist, Jessica Pressler, her character was not part of it. Instead, the series focused only on the Soho-grifter Anna Sorokin (Julia Garner). It told the story of how she conned banks, hotels, and wealthy acquaintances out of thousands of dollars. Find out how the journalist who wrote the New York Magazine article became such a central figure in telling the Anna Delvey true crime story.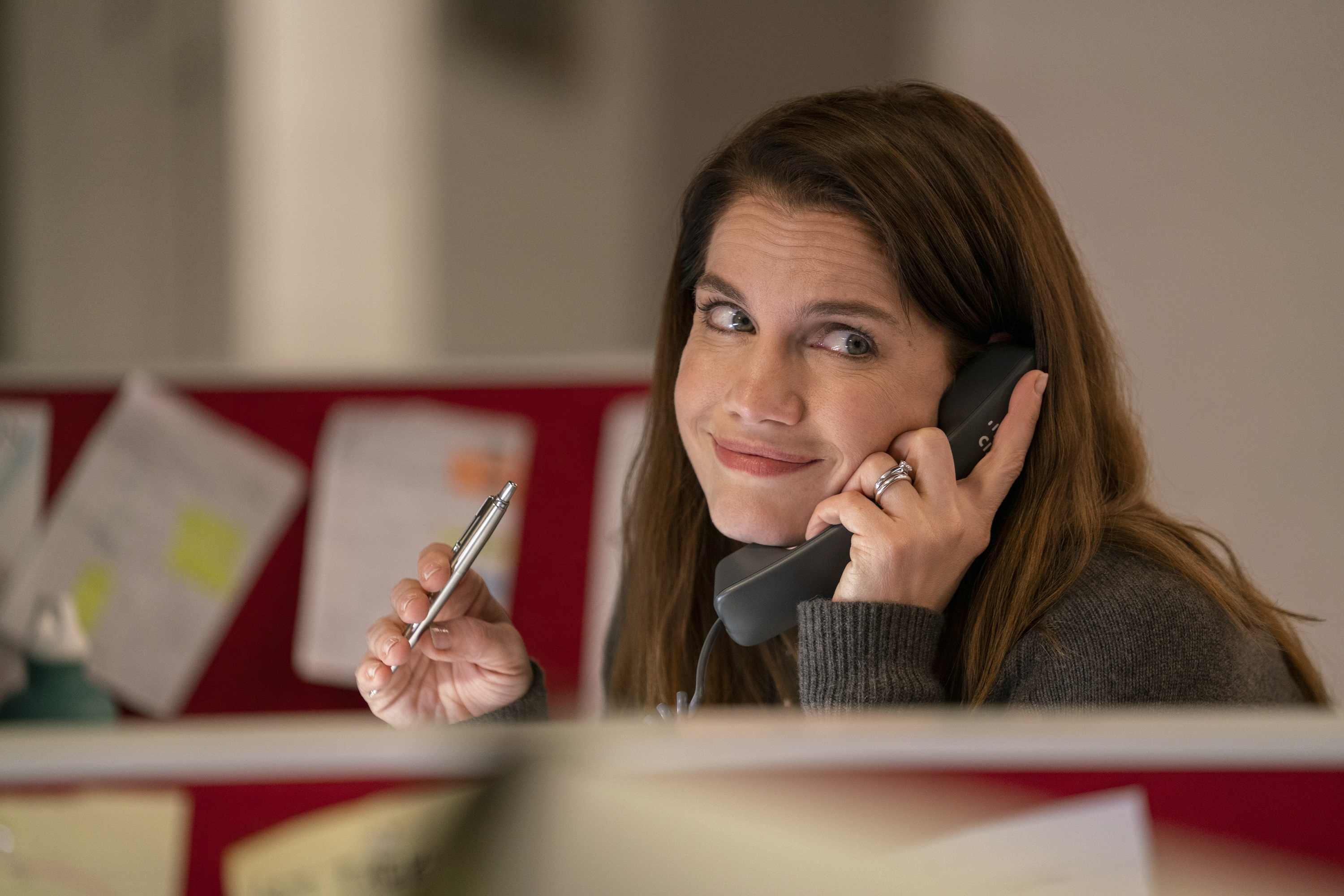 'Inventing Anna': Is journalist Vivian Kent a real person in Anna Delvey's life?
In the Netflix series Inventing Anna, Vivian Kent is based on the real-life journalist Jessica Pressler who writes for New York Magazine. Most of the story of Anna Delvey's life, as told in Inventing Anna, comes from the article by Pressler, "How Anna Delvey Tricked New York's Party People." In an interview with Vulture, Pressler revealed that Shonda Rhimes contacted her about a month after she published the article.
"It was definitely not a part of the initial pitch," Pressler told the outlet. "It all happened really fast, and the conversations were just like me asking, 'Are you going to talk to the real people?' and that they loved the Neff character and all of that. I think that decision [to add the journalist as a character] happened a year into it."
'Inventing Anna' journalist Vivian Kent came to life through Pressler's long emails
In the same interview, Pressler explained how she gave the Netflix and Shondaland producers information about Anna Delvey and how she visited her in prison. The writers asked questions, and Pressler answered, sometimes with lengthy emails. 
"Shonda wanted to know the process of going to Rikers Island, so I wrote a long email about that," Pressler began. "I had dumped a lot of stuff on them. I would tell them funny things that happened or that people told me because we were still in contact during the trial. That was when they decided to make Vivian a character."
Pressler did not want to become the journalist Vivian Kent in Inventing Anna.
"It was not a thing I wanted, but I understand the impulse of why they wanted to do it," she added. "Anna is this unknowable person, and she was in jail, and it's a world people aren't familiar with. You wanted a tour guide into this world. It's useful to have somebody there to take you through it and experience what I experienced."
The real-life journalist Jessica Pressler was also pregnant while investigating Anna Delvey
In addition to adding journalist Vivian Kent to Inventing Anna as a "tour guide," the Shondaland team also kept some aspects of Pressler's life. Shonda Rhimes kept the details about Pressler's pregnancy as part of Vivian Kent's story. However, according to Pressler, the producers did not keep her name or personality.
"I think it was always going to be not me," Pressler explained in the same interview. "The show is fictionalized, and the character is a guide to this universe. When I met Anna Chlumsky, she was like, 'I'm not doing you,' and I was like, 'Great!' Vivian is like an all-caps angry email of me, but there are things that are very real mixed into it."
For example, Pressler recently delivered her baby when she received the email from Rhimes. While researching and investigating the Anna Delvey story, she was pregnant like Kent is in Inventing Anna. 
All nine one-hour-long episodes of Inventing Anna are currently available for streaming on Netflix.