'Inventing Anna': Julia Garner Gets Why People 'Wanted to Hang out' With Anna Sorokin After Meeting Her in Prison for the Netflix Series
Julia Garner totally gets why people wanted to hang out with Anna Sorokin after visiting her in prison for the Netflix series 'Inventing Anna.'
On Feb. 11, 2022 Netflix will release Inventing Anna, a Shonda Rhimes series starring Julia Garner that details the life and fraud of Anna Sorokin, known to many as Anna Delvey. To become Sorokin, the Netflix star thought it only right to sit down with the Russian-born fraudster masquerading as a German heiress. After meeting her in prison, Garner compared Sorokin to a "delicate flower" — find out why.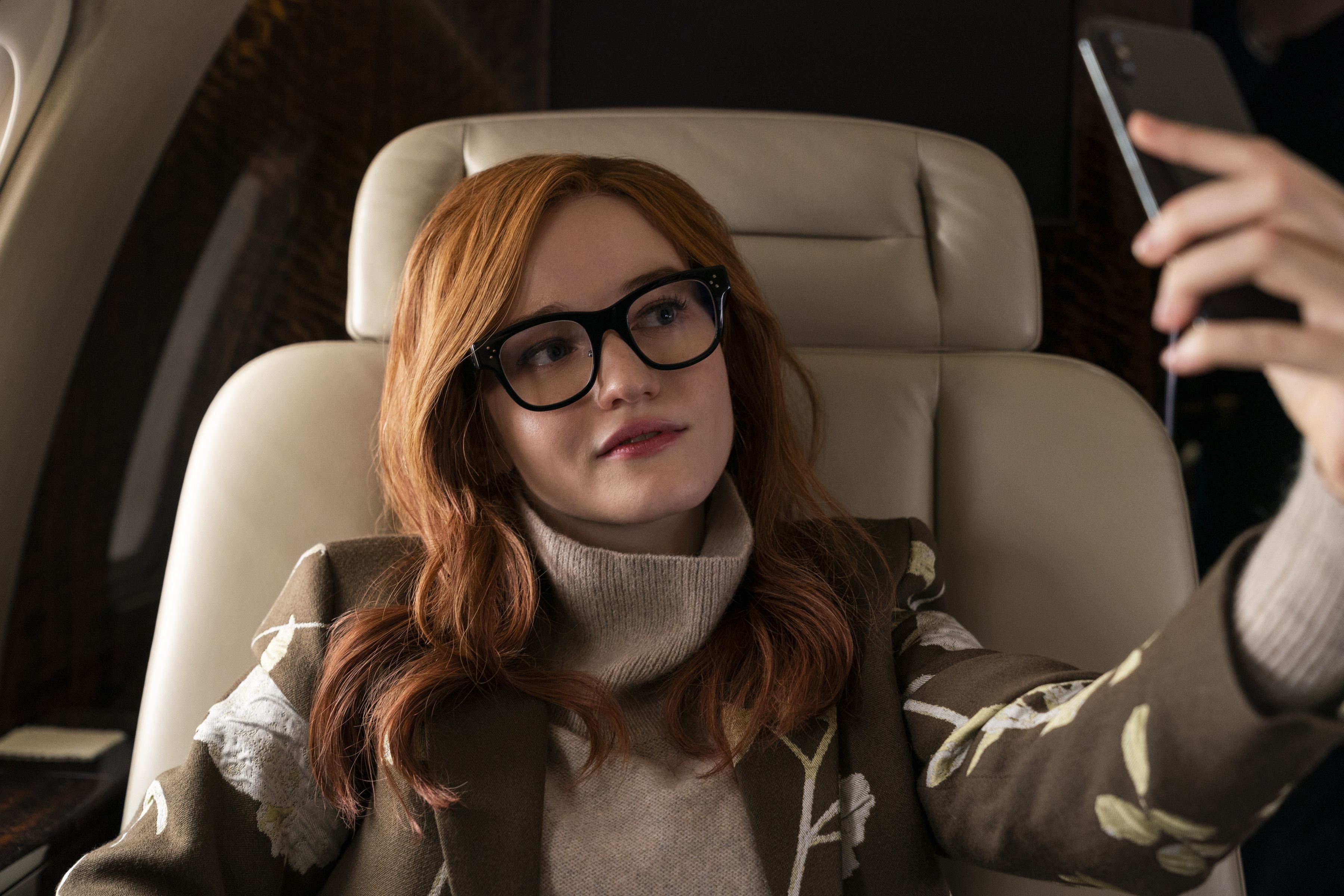 Netflix paid for the rights to Anna Sorokin during her prison sentence 
The "fake heiress." The "Soho Scammer." Sorokin is infamous for pretending to be a German heiress with a $67 million trust fund. Claiming to have rights to these riches, Sorokin defrauded hotels and banks for hundreds of thousands of dollars. 
In May 2019, Sorokin was convicted on eight counts, including grand larceny, attempted grand larceny, and theft of services. She was sentenced to four to 12 years in prison, fined $24,000, and ordered to pay almost $200,000 in restitution (via ABC News). 
But now, Sorokin is the subject of the Netflix drama Inventing Anna — which she earned money for. Sorokin's hustle continued in prison, as she negotiated a $320,000 advance from Netflix for the rights to adapt her story. "Anna is relentless," Garner told Entertainment Weekly. "That's her power but that's also her weakness."
Julia Garner gets why people hung out with Anna Sorokin
During her interview with Entertainment Weekly, Garner recounted meeting with Sorokin in prison. At the time, Sorokin was an inmate at the Albion Correctional Facility in New York. She got out in February 2021 after serving two of her four-to-12-year sentence. 
"She's very gentle in a way, like a delicate flower," Garner said. "It's very strange … and it makes it a little scarier. [But] she said hilarious things — no wonder people wanted to hang out with her."
Julia Garner met with Anna Sorokin to understand her motives 
As much as Garner wanted to speak with Sorokin, the former fraudster wanted to do the same. She very much wanted to understand how the Ozark actor would be portraying her. Garner told Sorokin: "I was like, 'I don't agree with a lot of the things that you did, but I also want people to see what made you be in that situation.'" 
Showrunner Rhimes added: "I am not advocating for the laws that she broke, but ultimately she was hustling for what she believed to be her American dream."
Anna Sorokin had intentions of 'doing things the right way' 
According to Sorokin's defense attorney Todd Spodek, Sorokin had "every intention of doing things the right way, but she could't open those doors without doing something a little bit grey" (via ABC News). Rhimes understands what drove Sorokin to do what she did. 
"We press everyone's nose to the glass of a different kind of life," she told Time. "And then we tell them they can't have it." 
She continued: "People were outraged by her arrogance, her use of social media to create a frenzy around herself. [These are] all things that we applaud in many a person right now."
Watch all nine episodes of Inventing Anna exclusively on Netflix beginning Feb. 11.