'Inventing Anna': Julia Garner Started Feeling Anna's Delvey's Anxiety While Filming and It 'Got out of Control'
Julia Garner is a talented actor most recognize from shows like Ozark and Waco, but now she's adding Inventing Anna to her IMDb page. The Shonda Rhimes-led Netflix series details the crimes of Anna Delvey, who many people came to know as Anna Sorokin. While playing Delvey, Garner got so into her role she felt Delvey's anxiety in a way her husband deemed "out of control."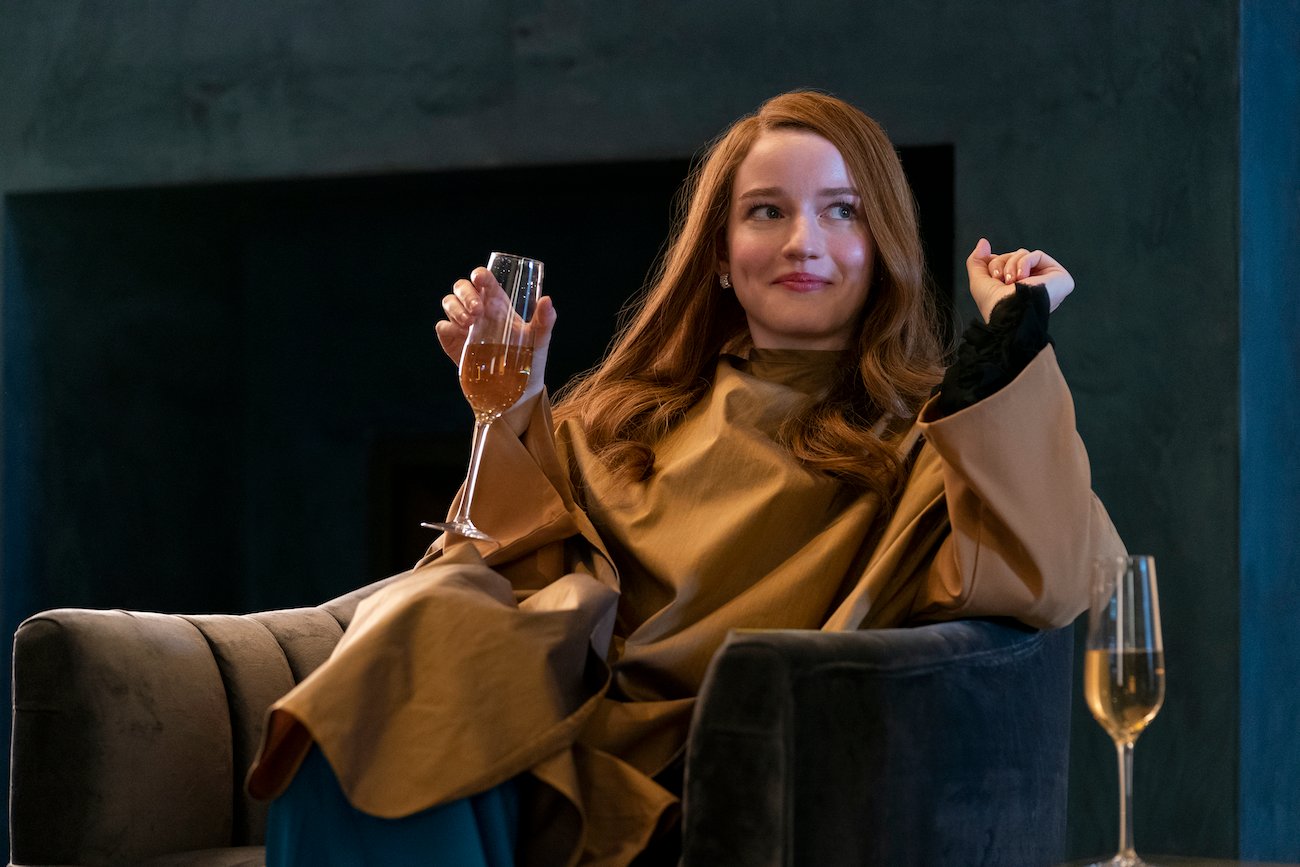 Julia Garner plays Russian-born German convicted fraudster Anna Delvey
The latest Netflix true-crime series tells the "true story of a total fake." Inventing Anna follows the life and crimes of Anna Delvey, also known as Anna Sorokin. 
Devley's life as a fraudster began in 2013. Pretending to be a German heiress, Delvey got New York City's elite to invest in the fake Anna Delvey Foundation. Eventually, Delvey's scheming backfired after countless promises to pay her investors back and never living up to her word. 
She was arrested and indicted for several counts of grand larceny in 2017. Later, Delvey was convicted on charges of grand larceny in the second degree, attempted grand larceny, and theft of services.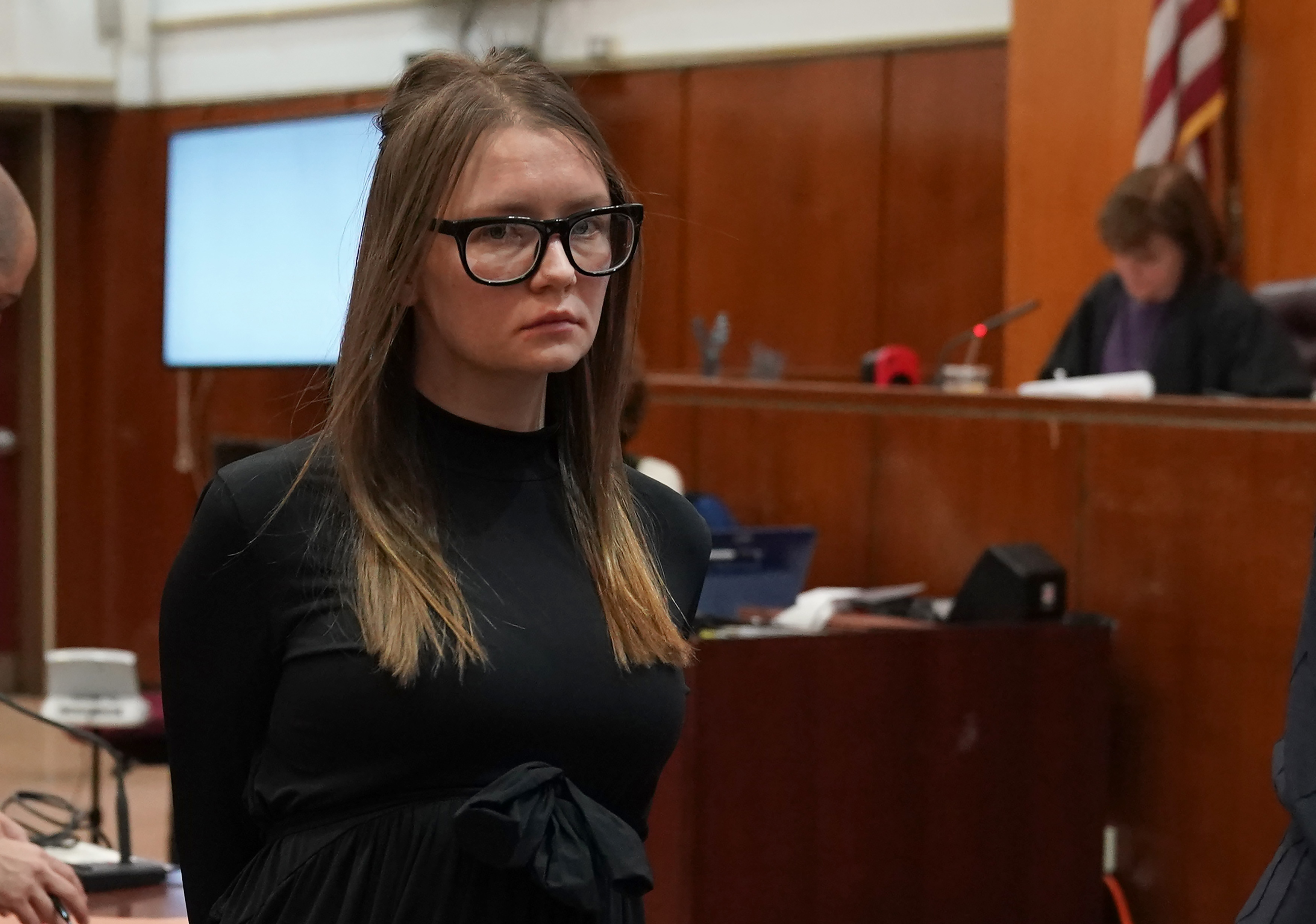 Delvey sentence was four to 12 years at Riker's Island. She was released in February of 2021. Now, her story is a Netflix series starring Garner and her Inventing Anna castmates, including Anna Chlumsky, Arian Moayed, Alexis Floyd, Laverne Cox, and Anders Holm. 
Julia Garner was talking in her sleep as Anna Delvey while filming 'Inventing Anna'
Garner kept a journal about Delvey while filming the Netflix series, as she does for every role. "When I really know the character, I start feeling all their feelings," she told Town and Country. But playing Delvey got "out of control," according to Garner's husband Mark Foster.
"My anxiety was through the roof, and I realized it was because Anna had really bad anxiety," said Garner. The Ozark actor even started sleep-talking in Delvey's signature accent. 
But all of Garner's emotions were worth it, because for her, playing Delvey is about getting viewers to understand. "People don't necessarily have to agree with what she did," Garner admitted. "But I want to help people try to understand why she did it." Garner's most curious about what Delvey will think of her performance. 
'Inventing Anna' presented Julia Garner with a unique challenge
Garner had another mountain to climb when it came to playing the role of Delvey in the Netflix series. The Russian-born German has a unique way of speaking — one Garner had to master and put on the back burner at times. 
That's because at the same time she was filming Inventing Anna, Garner was reprising her role as Ruth Langmore in Ozark. "I … made sure that the script supervisor had an eye on my accent during that period of time," Garner explained to the outlet. "Playing those two parts at the same time was probably the hardest thing I've had to do in my life. Those are not easy women." What's more, Garner called Delvey's accent "the hardest [she'll] ever do."
See Garner's hard work pay off in Inventing Anna beginning Feb. 11, 2022, exclusively on Netflix.