'Inventing Anna': Julia Garner's Favorite Anna Delvey Quote Differs From What's Trending on TikTok
Julia Garner has a favorite Anna Delvey quote from 'Inventing Anna' — ironically, it differs from what's trending on TikTok.
"I do not have time for this! I do not have time for you!" The fictional Anna Delvey, portrayed by Julia Garner in the Netflix series Inventing Anna, has an unmistakeable accent and is full of catchphrases that have gone viral on TikTok. Ironically, Garner's favorite quote from the Netflix show doesn't align with what fans have been using on the viral video app.
Find out what Garner's favorite Delvey quote is. Plus, what accents inspired the one she created for Delvey and the impact playing the fake German heiress had on the actor.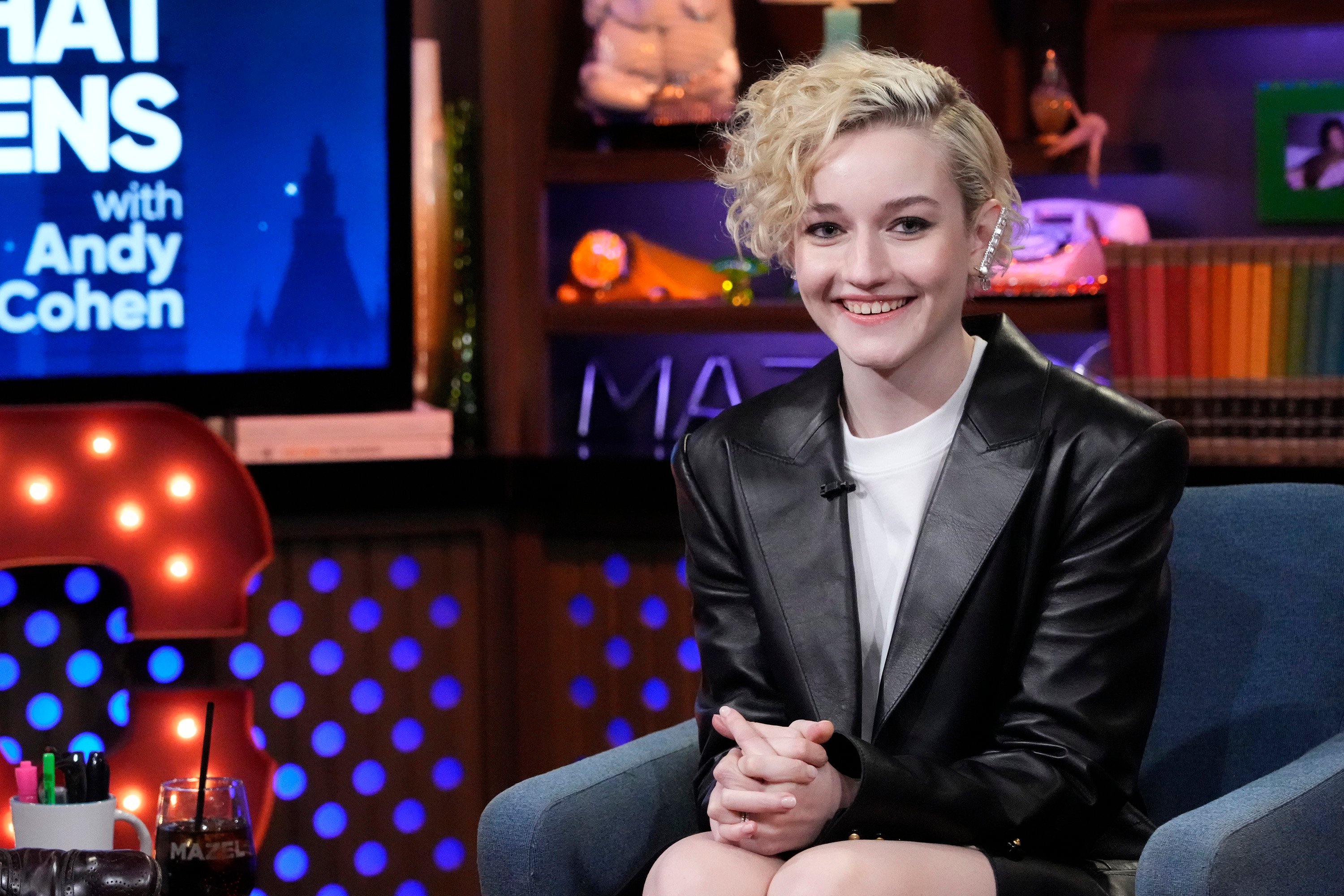 Anna Delvey quotes trend on TikTok
The Russian-born Delvey, whose real name is Anna Sorokin, posed as an heiress while allegedly scamming hotels and businesses out of hundreds of thousands of dollars for four years. She was arrested in 2017 for grand larceny and theft of services. Now, Delvey has become a household name once again thanks to Inventing Anna. 
Several Delvey-inspired quotes from the Netflix series have gone viral on the video-sharing app TikTok. From "I already wired you the money" to "I do not have time for this! I do not have time for you!" fans have gotten creative with their use of the quotes. 
Some accounts, like Jordaan Jane, have become known for impersonating the fake German heiress. With over 45,000 followers and one million likes, the TikTok creator transforms into Delvey in many of her videos. 
Julia Garner's favorite quote from 'Inventing Anna' 
Garner addressed her favorite quote from the Shonda Rhimes-led Netflix show in an interview with IMDb. "The one that makes me laugh every time I see it, I'm crying on the phone and I'm saying, 'I'm all on my own!!!'" she admitted. 
"I just think it's so funny. It just came out, I wasn't even aware of what I was doing. My accent was very strong there because I was emotional, and I had my wall down. Well, Anna did." 
Julia Garner's accent in 'Inventing Anna' was a blend of multiple accents 
Since Sorokin was born in Russia but moved to Germany, those accents are layered into the character Garner portrays in Inventing Anna. "Because she's so gifted in languages, she was convincing enough to make people believe that she's German," the Ozark actor explained to Buzzfeed. "So the first thing I had to learn was a German accent."
Garner didn't stop there. She also "learned English like a Brit because [Delvey is] European." Then, on top of those three accents, Garner included some American speaking habits, which she figured Delvey picked up during her time in New York City. 
Anna Delvey's voice was in Julia Garner's head while working on the Netflix show 
Garner's commitment to the role was unparalleled. She kept a journal about Delvey while filming Inventing Anna, as she does with every role. 
"When I really know the character, I start feeling all their feelings," she told Town and Country. But according to Garner's husband, Mark Foster, playing Delvey got "out of control." 
"My anxiety was through the roof," Garner explained to the outlet. "I realized it was because Anna had really bad anxiety." She even started sleep-talking in Delvey's accent. 
See Garner transform into Delvey. Watch all nine episodes of Inventing Anna on Netflix.