'Inventing Anna': Julia Garner's New Role Shares Personality With 'Ozark's Ruth Langmore
Find out what Ruth Langmore and Anna Delvey have in common, plus why Julia Garner says she had anxiety filming 'Inventing Anna.'
Netflix's exploration of true crimes continues on Feb. 11, 2022, with Julia Garner playing Anna Delvey in Inventing Anna. Find out what the Netflix series is all about, plus the similarity Anna Delvey shares with Garner's other role, Ruth Langmore in Ozark.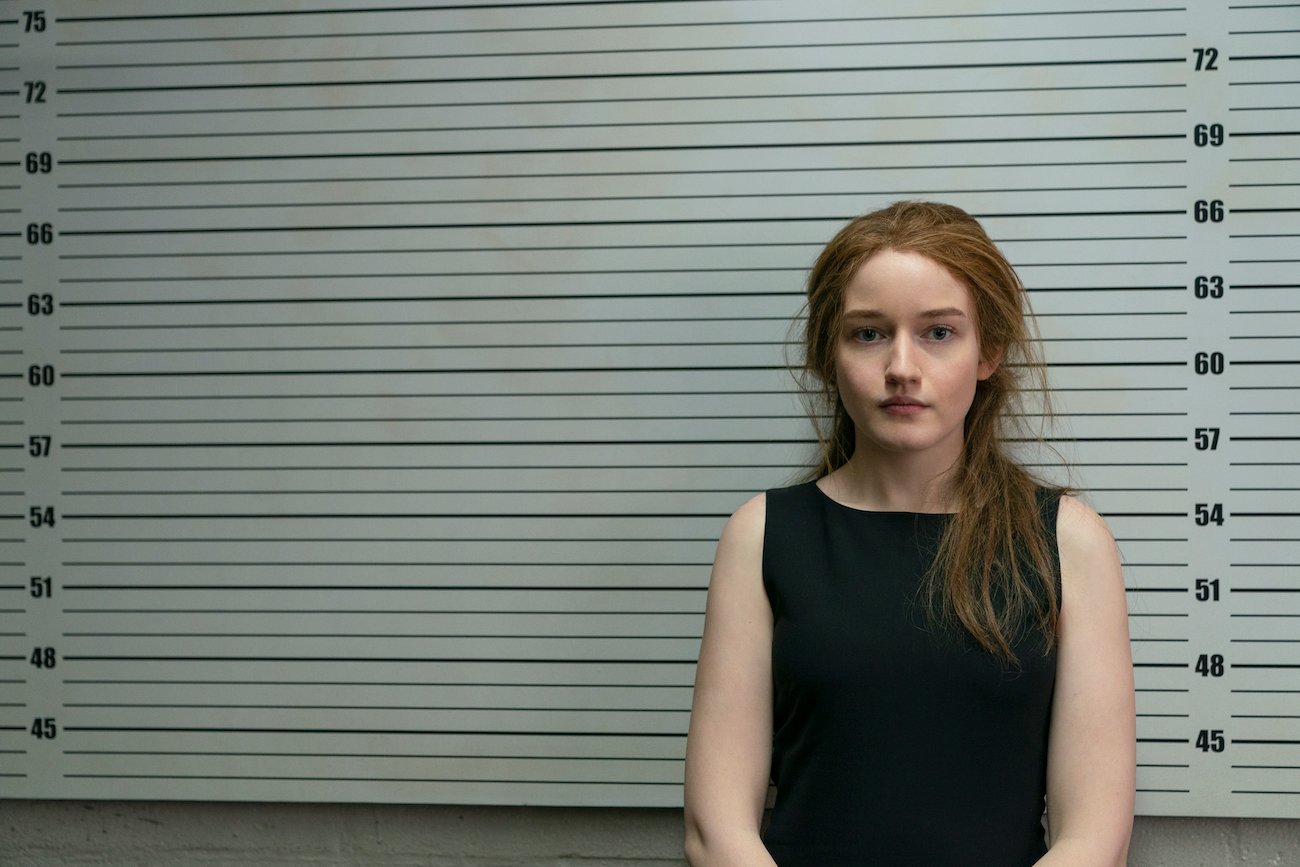 Julia Garner says Anna Delvey and Ruth Langmore 'don't think and then act, they act and then think'
Many people might recognize Garner from the Jason Bateman-led crime drama Ozark, which returns to Netflix on Jan. 21, 2022. She plays the charming potty-mouth Ruth Langmore, Marty Byrde's partner in crime.
In the series, Garner perfectly delivers Ruth's Missouri southern accent. Now, many fans can't wait to see her take on the accent of Russian-born German convicted fraudster Delvey.
"Playing those two parts at the same time was probably the hardest thing I've had to do in my life," Garner told Town and Country. "Those are not easy women."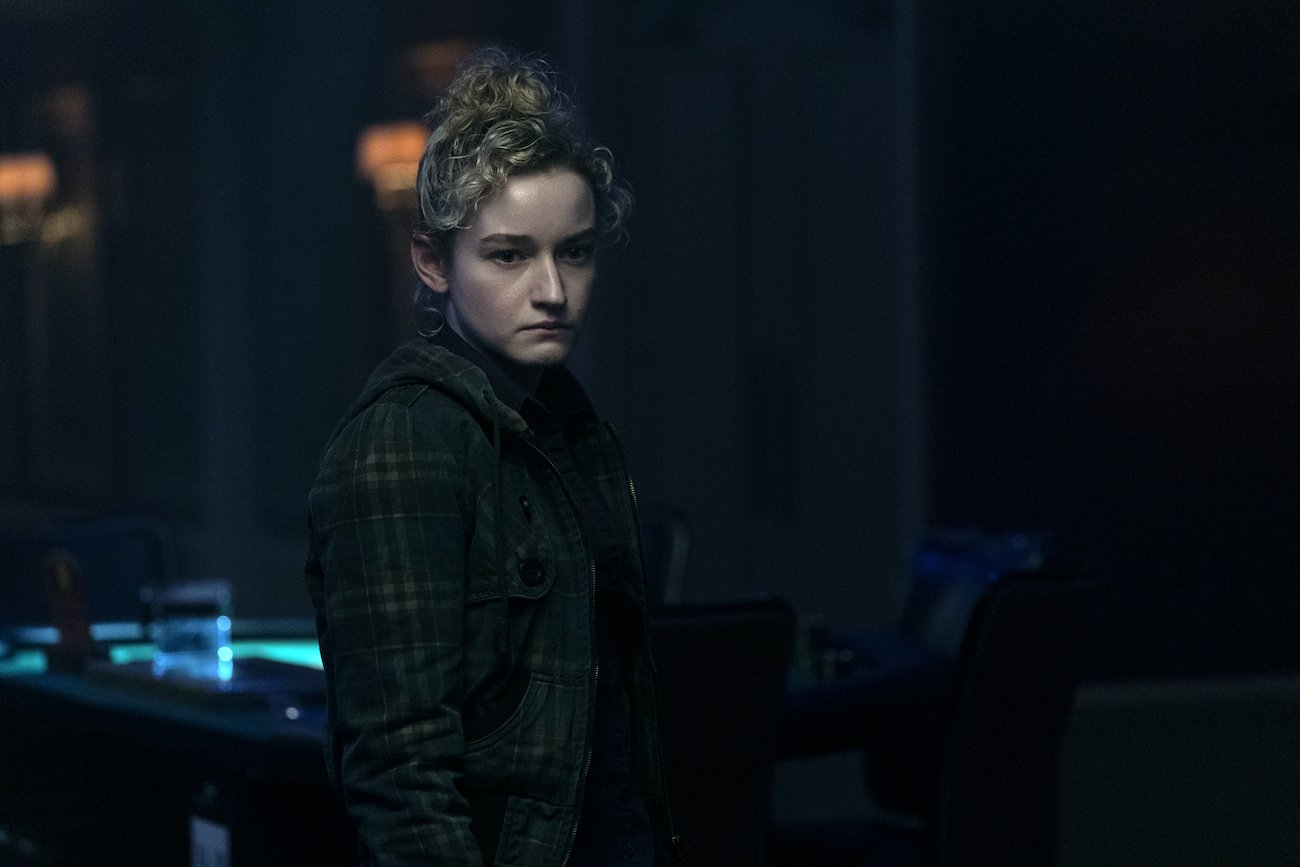 And yet, Ruth and Anna share something in common. According to Garner, "They don't think and then act, they act and then think." Still, in her opinion, "Ruth would see through Anna right away."
Julia Garner's approach to playing Anna Delvey gave her anxiety
Ironically, Garner is more of a "think before you act" kind of person. She approached playing Ruth Langmore and Anna Delvey by studying. As showrunner Shonda Rhimes described Garner's approach to playing Delvey, it came from an intellectual place that allowed for the "precision and dexterity needed to delve into the mind and spirit of a character." 
In preparing for the role, Garner watched interviews with Delvey to capture her mannerisms and accent. Plus, Garner listened to Delvey's favorite rap music, including Eminem's "Lose Yourself." 
"If you listen to the lyrics, it's all of Anna's mottos: 'You only have one shot, one opportunity,'" Garner said. Later, while playing the role, she became so entrenched in Delvey's psyche, her nerves began to fray. 
"My anxiety was through the roof," she told the outlet. "I realized it was because Anna had really bad anxiety." Garner even started sleep-talking in her Delvey accent. 
But Rhimes knew Garner would bring it with her performance. "Anna Delvey is a person who goes through many transformations to reach her goals," Rhimes added. "Given Julia's range, we knew this was something she could deliver on."
'Inventing Anna' details Anna Delvey's fraud 
"Inspired by the true story of a total fake," Inventing Anna follows the life and crimes of Anna Delvey, whose real name is Anna Sorokin. Devley's life of fraud began in 2013 when she moved to New York City pretending to be a German heiress.  
There, Delvey made friends and charmed investors in the name of the Anna Delvey Foundation, which didn't exist. After countless promises to pay her investors back, they started to catch on to Delvey's fraud. She was arrested and indicted for several counts of grand larceny in 2017. 
Later, Delvey was convicted on charges of grand larceny in the second degree, attempted grand larceny, and theft of services in March 2019. She was sentenced to four to 12 years at the state prison on Riker's Island and released in February of 2021.
Stream all 10 episodes of Inventing Anna beginning Feb. 11, 2022 exclusively on Netflix.