'Inventing Anna': Kate Burton's Character Nora Radford Might Be Inspired by Agnes Gund in Real Life
'Inventing Anna' character Nora Radford might be fictional or she could be inspired by philanthropist and art collector Agnes Gund.
While watching Inventing Anna on Netflix, viewers can't help Googling every character for their real-life counterpart, including Nora Radford. Grey's Anatomy and Scandal's Kate Burton portrays the wealthy philanthropist who the fake German heiress and her boyfriend, Chase Sikorski (Saamer Usmani), briefly live with. Was Nora a real person in Anna Delvey's (portrayed by Julia Garner) life? Did Anna charge thousands of dollars on her mentor's credit card after staying with Nora for months, rent-free?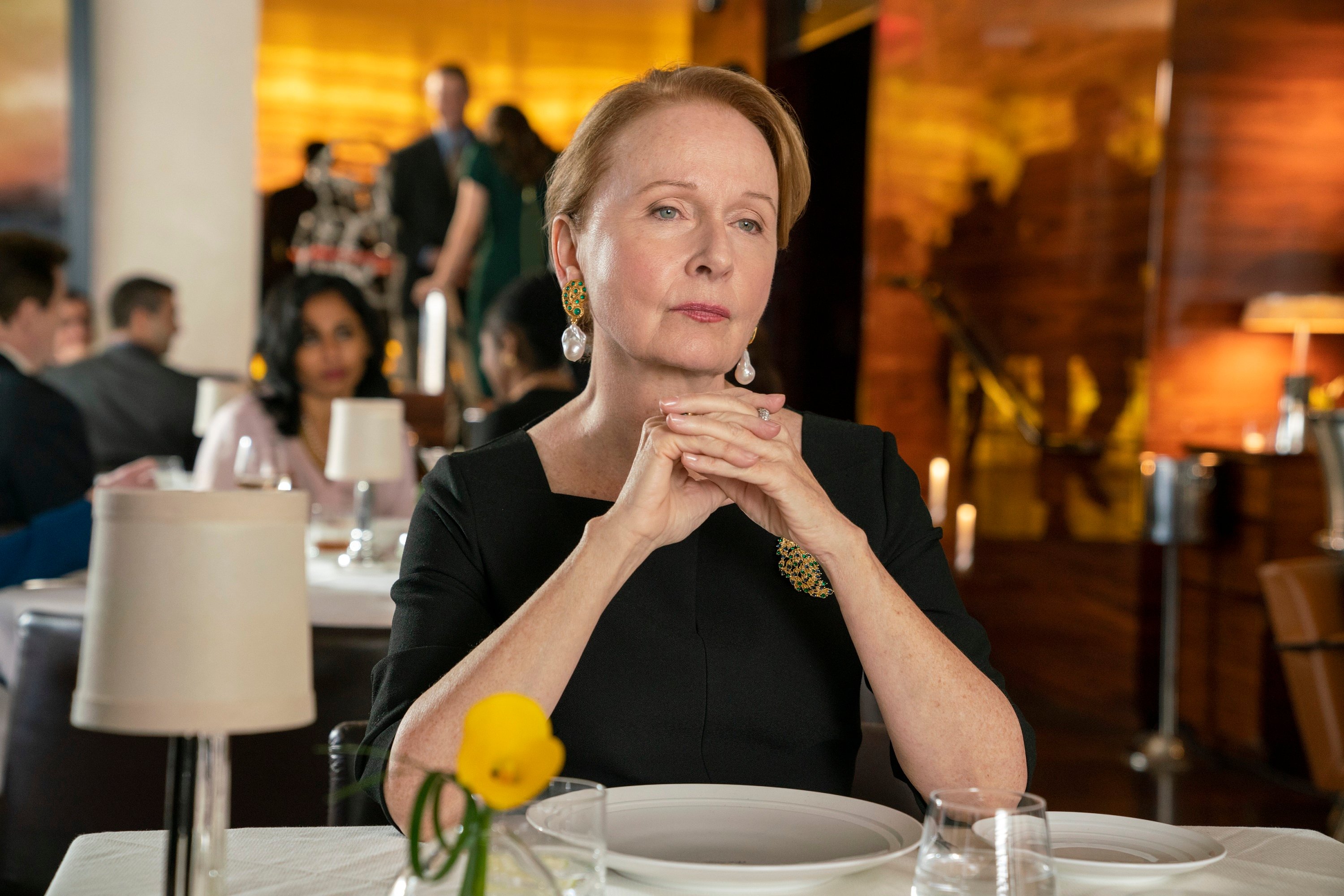 'Inventing Anna': Who is Nora in real life?
In Inventing Anna Episode 3, "Two Birds, One Throne," journalist Vivian Kent (Anna Chlumsky) tracks down Nora Radford to learn more about Anna Delvey. The wealthy entrepreneur insists that she remain off the record and does not let Vivian use any recording device. This could be true to life, so Netflix used a fictional name for Nora Radford. Chase Sikorski and Talia Malay are based on real people, but their names are changed. 
"I am on the board of seven philanthropic organizations," Nora insists this is why she cannot be on the record in the article.
She explains that Chase and Anna stayed with her for several months in 2014.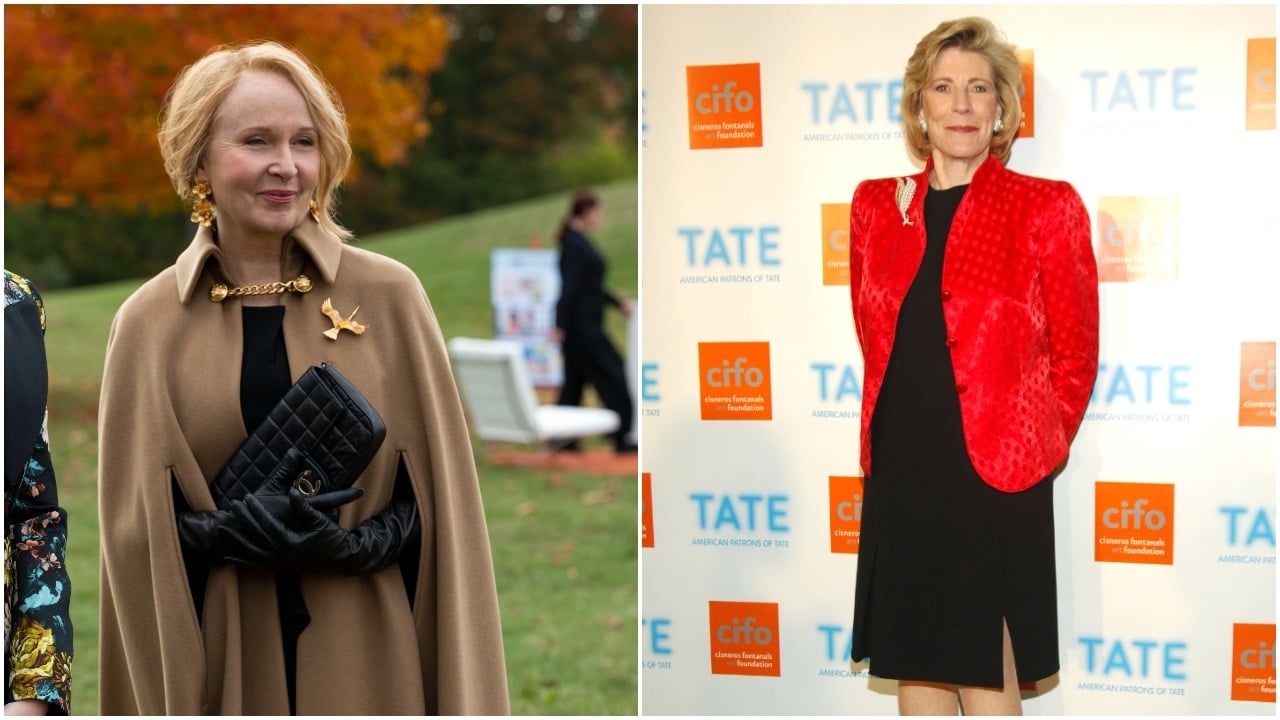 "He had put all of his money into his startup, and she claimed not to want to take Daddy's money anymore," Nora explains in Inventing Anna.
Nora takes Anna to a "fundraiser for the inner city arts program" in the Netflix drama. She introduces her to many wealthy people in New York City. According to the series, Anna hears about the 281 Park Avenue location from Nora's acquaintances. While at Bergdorf Goodman's designer clothing store, Anna uses Nora's credit card to purchase items for herself. While many parts of this story may be made up, wealthy philanthropist Nora Radford could be inspired by Agnes Gund in Inventing Anna.
Who is Agnes Gund, and how is she similar to Nora Radford in 'Inventing Anna?'
Nora Radford in Inventing Anna is similar to Agnes Gund because they are both philanthropists and art collectors who reside in New York City. However, the similarities do not stop there. Nora takes Anna to a fundraiser for New York City's inner-city school art program in the Netflix drama. According to the New York Times, Agnes Gund founded Studio in a School in response to budget cuts that eliminated arts programs in public schools. 
In more minor details, both women do not willingly participate in interviews or profiles. The Times journalist noted that Gund was a "barely willing subject" during the interview. Additionally, both women commonly wear a brooch. In many Getty Images, photographers captured Gund wearing a butterfly, flower, or gold feathers on a brooch. In the Netflix series, Nora Radford wears a gold-winged-bird pin. The similarities in their appearance are as apparent like Nora and Agnes both being wealthy philanthropist art collectors. Anna Sorokin did immerse herself in the New York City art scene from 2013 to 2017. So, it's not far-fetched to believe that Gund crossed paths with the Soho grifter.
Nora Radford is a former friend and mentor of Sorokin
According to Netflix Queue, Anna Sorokin allegedly charged over $40,000 in shopping expenses to a former friend and mentor's credit cards. However, there's no proof that Agnes Gund is the friend who is portrayed as Nora Radford in Inventing Anna. As mentioned in the Netflix series, Nora wished to remain anonymous. The journalist included her testimony "on background only." 
Although Gund shares many similarities with the fictional character of Nora, this real-life counterpart is only a guess. Many Shondaland modeled the character after Gund because The New York Times profile came out in 2018 while the show was under development. Hopefully, viewers will find out more about Nora and her real-life counterpart when the Inventing Anna The Official Podcast airs on March 2, 2022.
All nine one-hour-long episodes of Inventing Anna are currently available for streaming on Netflix.