'Inventing Anna': The Real Life Kacy Duke Felt Conned By Rachel Williams
While watching Netflix's Inventing Anna, viewers want to know more about the real-life personal trainer Kacy Duke (portrayed by Laverne Cox). Anna Delvey (portrayed by Julia Garner) indeed hired the celebrity trainer from Instagram. The real-life Kacy Duke reveals how Shonda Rhimes accurately portrayed her like she did the real-life journalist behind Vivian Kent. Plus, Duke adds more to the real-life story of her and Rachel Williams' (Katie Lowes) relationship.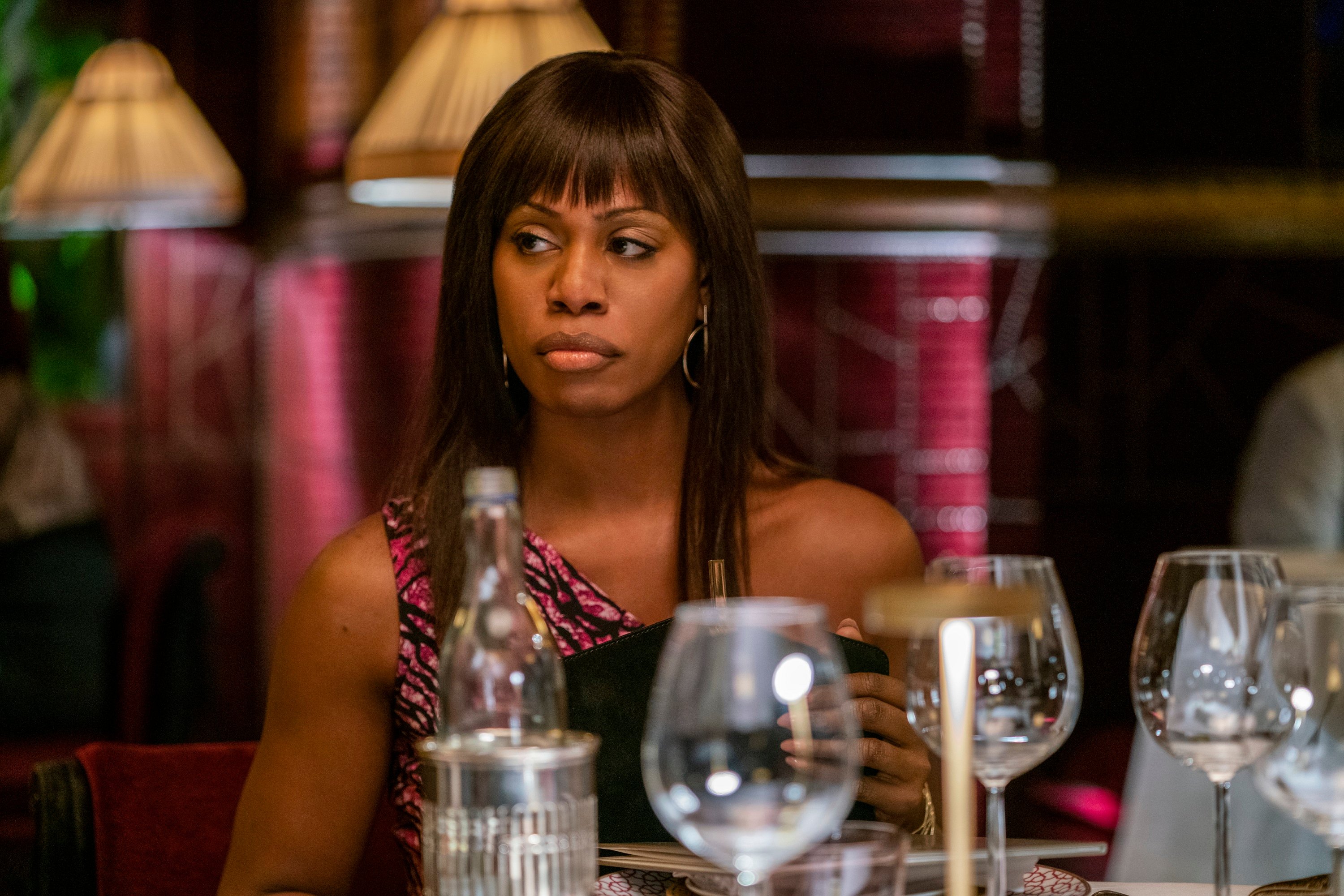 'Inventing Anna': The real-life Kacy Duke spoke about the accuracy of the series
In an interview with Entertainment Tonight, 66-year-old Kacy Duke admitted that she's portrayed accurately in the Netflix series Inventing Anna. She also loves Cox's portrayal of herself.
"In my world, I think it's pretty accurate," Duke told Lauren Zima from Entertainment Tonight.
There's only one minor detail that Duke would have liked included in the series. In Inventing Anna Episode 6, Delvey begs Duke to let her stay for one night on her couch. The personal trainer let her stay, although she was in the middle of a date.
Not included in the series is the fact that Delvey left her laptop at Duke's apartment when she left the next day. Duke saw through the "accident" as an excuse for Delvey to return for another free stay. So the personal trainer dropped the laptop with her doorman, not letting Delvey con her again. That was when Delvey waited in Duke's lobby for over five hours, as shown in Inventing Anna.
Kacy Duke wishes Rachel Williams would have been honest with her 
In the Netflix drama, Anna Delvey cons Rachel Williams into charging $62,000 on her personal and business credit cards in Marrakesh, Morocco. When they returned from the trip, Williams tried for months to get her money back from Delvey. However, the only refund that materialized was a $5,000 PayPal transfer. Rachel Williams told Kacy Duke everything in Inventing Anna. However, Williams wasn't quite as honest with Duke in real life.
Duke believes that Williams "was a victim like the rest of us." However, the events that transpired after the Marrakesh debacle bothers Duke the most. 
"But I'm a little mixed because I wish [Williams] would have been honest with me about getting the book deal, getting the HBO deal, all that stuff," Duke told Entertainment Tonight. "Because I took off work and a lot of money to be supportive to her in court, which I don't regret. But I wish that she would have been a little more honest with me." 
Not only did the credit card companies forgive Williams' charges, but according to Insider, Simon & Schuster paid her $300,000 for her book deal. In her book, My Friend Anna, Williams details the Marrakesh trip and how she helped to bring Delvey into custody. The outlet also reported that HBO paid Williams $35,000 to create an HBO project with Lena Dunham. She could make another $300,000 if the HBO project is produced.
Laverne Cox enjoyed getting to know Kacy Duke for 'Inventing Anna'
The Inventing Anna cast met with their real-life counterparts to add more accuracy to the Netflix drama. In an interview with ET Online, Cox explained that she met with Duke "maybe four times." 
"We had a four-hour lunch where she told me her whole entire life story, which is incredible," Cox told the outlet. "There should be a Kacy biopic [because] she has lived a life, honey. She has stories."
In addition to working with Anna Delvey, Duke's celebrity clients include stars such as Denzel Washington, Lenny Kravitz, and Dakota Johnson. 
"Some of the celebrity stories are amazing," Cox added. 
Shondaland and Netflix left minor details like why Delvey returned to Duke's residence a second time. However, they kept some massive details true to life. Not only is Anna Delvey's story true, but it sounds like the personal trainer's story is accurate as well in Inventing Anna. 
All nine one-hour-long episodes of Inventing Anna are currently available for streaming on Netflix.