'Inventing Anna': The Real Neff Davis Sets the Record Straight About the Show 'Doing Her Dirty'
Neff Davis is an aspiring filmmaker who befriended Anna Delvey during her stay at the hotel 11 Howard. Fans of the Netflix series Inventing Anna have a lot to say about it, including how it did Davis "dirty." The real life Davis took to Instagram to explain how Inventing Anna changed her life in the most positive way.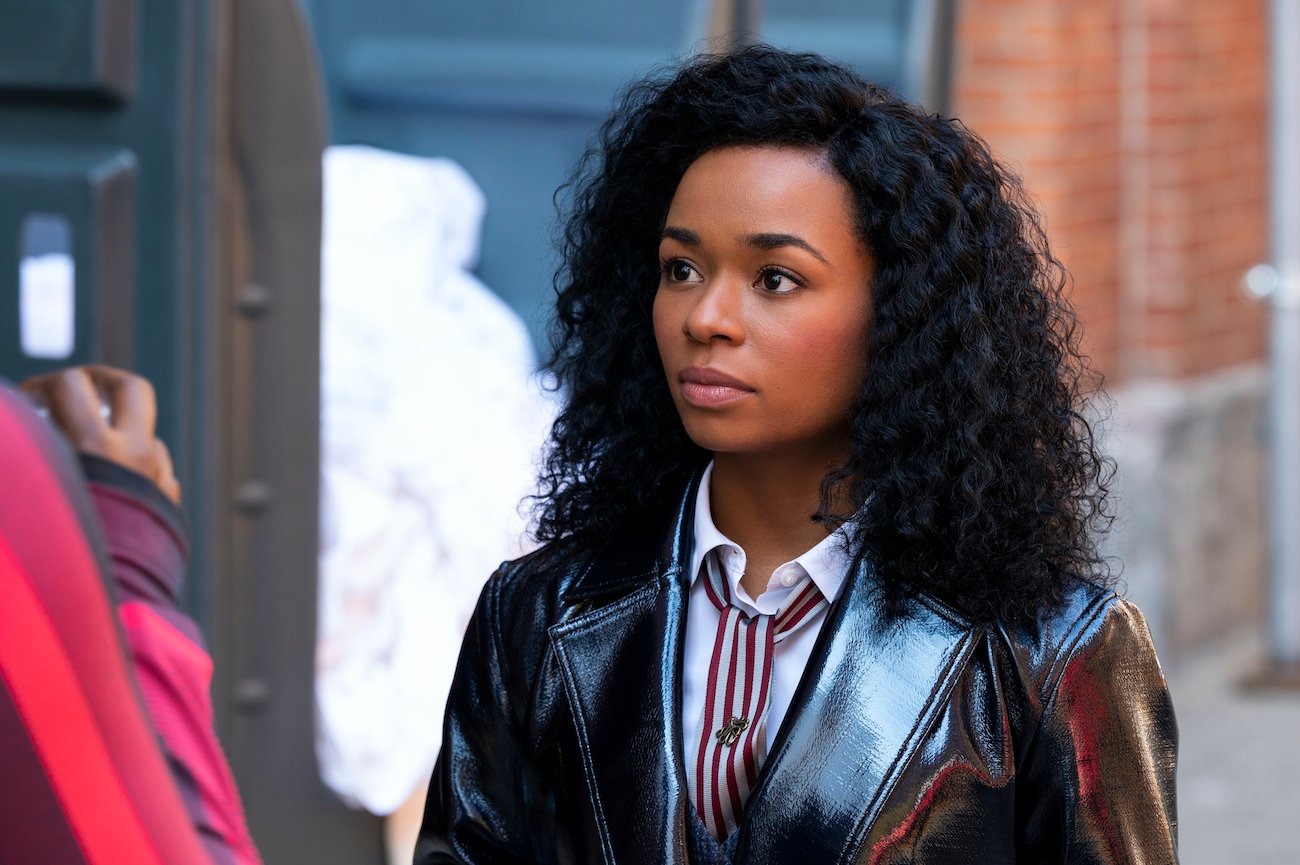 'Inventing Anna' changed Neff Davis' life and career
Fans of Inventing Anna have been vocal about the series on Twitter, especially regarding the people close to Delvey. "The person really done dirty by inventing Anna is Neff," said one Twitter user. "She's so cool and they made her seem super desperate and … nobody likes to see Black girls smile so she's getting [in real life] hate for something a character said in a show."
On Feb. 22, Davis addressed Inventing Anna haters on Instagram. "I've been getting this a lot and I just want to make it clear one time," Neff said on Instagram. "Inventing Anna didn't do me 'dirty.' It's a show — not my biography."
Neff also mentioned how the "Anna s***" happened in 2017″ and the positive ways the Netflix series has changed her life. "I'm blessed to be tanning on a Tuesday living in LA eating lobster pizza from Berri's," she continued. "That's because of Inventing Anna and Shonda. They not only gave me my first film credit on the biggest digital platform ever; they made sure I was paid a nice coin." According to Vanity Fair, Rhimes made Davis a consultant for the Netflix series and allowed her to shadow directors on set to gain experience.
She concluded: "So don't cry for me or worry about how s*** made me look. I'm happy. Healthy. Writing scripts."
Neff also asked her followers to stop speaking poorly of the show. "What we are not gonna do is slander Inventing Anna, Shondaland, and one of my GOATS Shona Rhimes for writing a muthaf***ing classic," said Neff. "Thank you for watching and thank you for all the support."
Neff Davis is also writing a book
Davis' Instagram post also mentioned another project she's working on. "I'm also writing a fire a** book … the Rachel way," she said.
Delvey recently claimed Rachel DeLoache Williams tried to strike a book deal with her in 2018. However, Williams denies was ever in the works.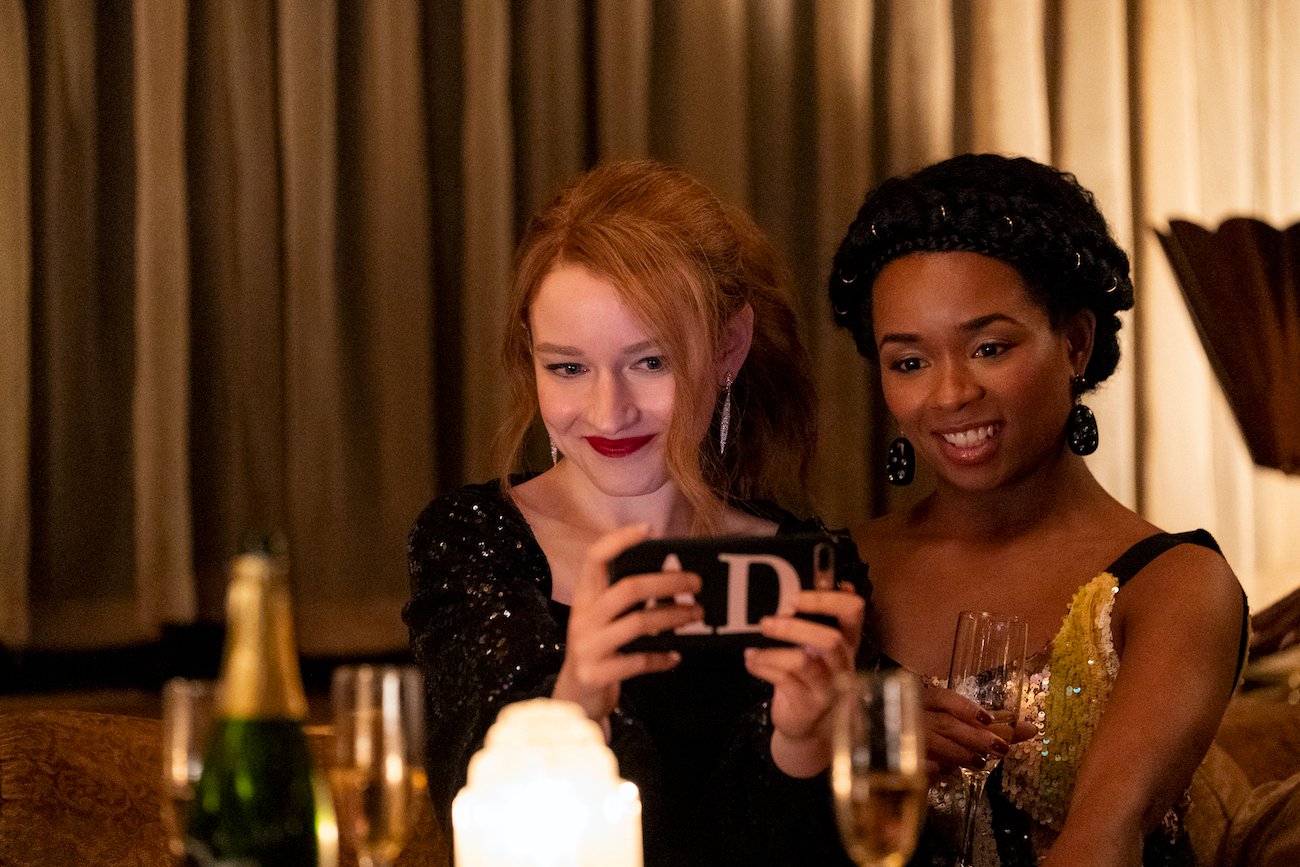 "I have no interest in feuding, but, with regard to Anna's allegations on Instagram, I'll leave the fiction-making to Anna and stick with the facts," she told Newsweek. "Anna has proven herself to be a con artist and pathological liar. I, personally, would never have worked with her on a project of any kind."
Neff got locked out of her Twitter account after 'Inventing Anna' release
Neff also mentioned getting locked out of her Twitter account in her post. "All you hating a** b****es on Twitter can choke," she added in a postscript. "I mean that. I'm locked out my Twitter account and that's for your own good because I would drag y'all from the bottom of y'all dirty a** feet to the top of your peeling lace fronts. Anyways have a great day."
At publication, the most recent post from Davis' Twitter was published in April 2021. 
All nine episodes of Inventing Anna are available on Netflix.
RELATED: 'Inventing Anna': Julia Garner Started Feeling Anna's Delvey's Anxiety While Filming and It 'Got out of Control'